Discussion Starter
·
#1
·
I have two KC Daylighter (pencil beam) long range driving lights mounted under my back bumper for use when backing up in unfamiliar, unlit, places.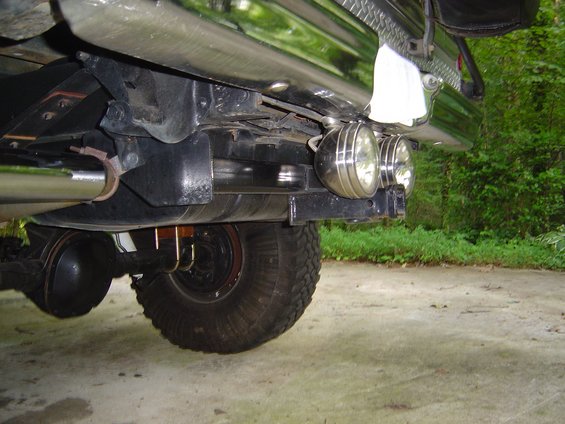 These lights where not purchased for this purpose, they are pencil beams and poorly suited for this use. But I had them laying around not being used, so I decided to put them there. And for nearly 10yrs they have been hanging outback. The cases are the expensive stainless steel units, so no rust ever, and I think they look cool the way I have them.
But they suck as backup lights.
Recently I came to an epiphany....
I don't have to use pencil beam bulbs in them :doh0715:
Any bulb for any 6" KC-Daylighter
(and many other brands)
will work. :chili:
So, do want regular driving light bulbs? (Not long range pencil beam)
Or Flood light bulbs?
Normally I would default to flood, but I wonder if all the angles in that diffuser will spread the light out to much, or is that what I wont?