Discussion Starter
•
#1
•
Hi all,
Replacing the axle pivot bushings on my '81 and started with the passenger's side. Went down and rented a ball joint press.
Accessing the bushing was simple enough. Jacked up the driver's side and rested the frame on a jackstand so that the tire could hang freely. Undid the bolt, and it dropped right down into view. I thought it was going to be nice and straight forward.
Four hours later, I finally got the old bushing out. The rubber pressed out of the center and then I had to use a hammer and a chisel to pound it down small enough to get out.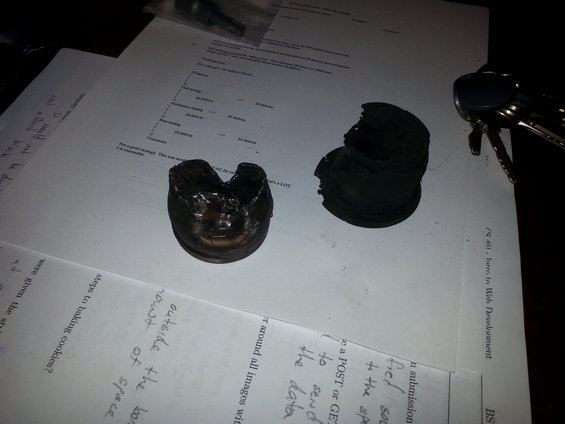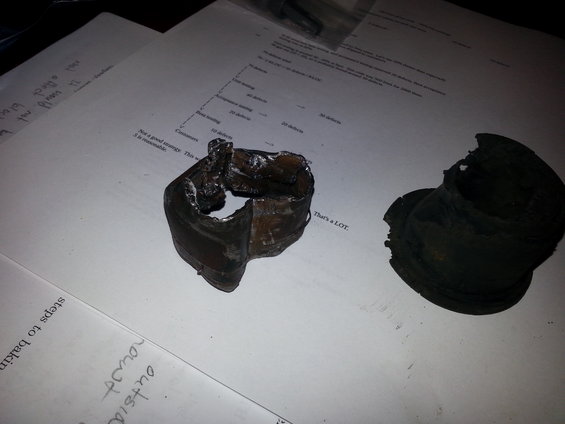 When the rubber was pressed out, I could feel inside the metal sheath and it had flared when it was pressed in before (which is what made it so difficult to get out).
I figured the new one would be an easier job, but not so. I can't get it to go in. I'm damaging the rubber trying to press it in and it's scraping the metal off the sides of the new bushing.
One hole (toward the front) is bigger in diameter and the new bushing slips right in. However, the hole toward the rear feels like it is simply a few hundredths of an inch too small in diameter.
I'm not sure what to do aside from kinda/sorta putting the new joint in place and limping it down to a shop for them to finish it. Last thing I want to do is start all over again with the driver's side bushing.
Anyone else have any issues like this? Or any advice on what to do?