A year ago or perhaps more... I bought a 96 Ford E250 for the 5.8L Roller Block engine, Mass Air and computer, plans where and still are to build a 393 stroker with that engine. Now another opportunity presented it's self to me less than 2 weeks ago - a wreaked low miles 96 EB Bronco with a 5.8L, which of course I bought. Running parallel to that deal I also landed a set of GT40Y alloy heads to replace the ones currently in my 5.0 Bronco with a burnt valve.
Lots on the go... Now the new plan.
The 393 Build will still proceed, once I gain enough parts to build it right. So I'll continue to collect parts as deals present themselves, and in a year or 2 I'll build it.
So for now I have a burnt valve 5.0 in my 96 bronco, still runs great, but the ticking is driving me crazy. My plan was to simply swap the heads but that has now changed with the recent purchase of this lower mileage Bronco 5.8L. I will overhaul this engine on a low cost budget to give me a daily driver and a few extra HP would be welcome.
Lets begin with a list of parts I have. (This will grow and change I'm sure)
-Fel-Pro Gasket set
-High Volume Oil Pump
-GT 40 Lower intake for a 5.8L (Still need an Upper)
-E303 Cam, its in my 5.0, if I can't find something better at a fair price I'll reuse it.
-GT40Y heads, ready to be used.
-New Oil Pan
-Manifold studs
Parts I need or would like:
-1.6 Roller Rockers
-GT 40 Upper intake
-Ring and bearings (Yet to be determined)
-New motor mounts (Might make them)
-headers (but can upgrade latter if need be)
So here is the Donor.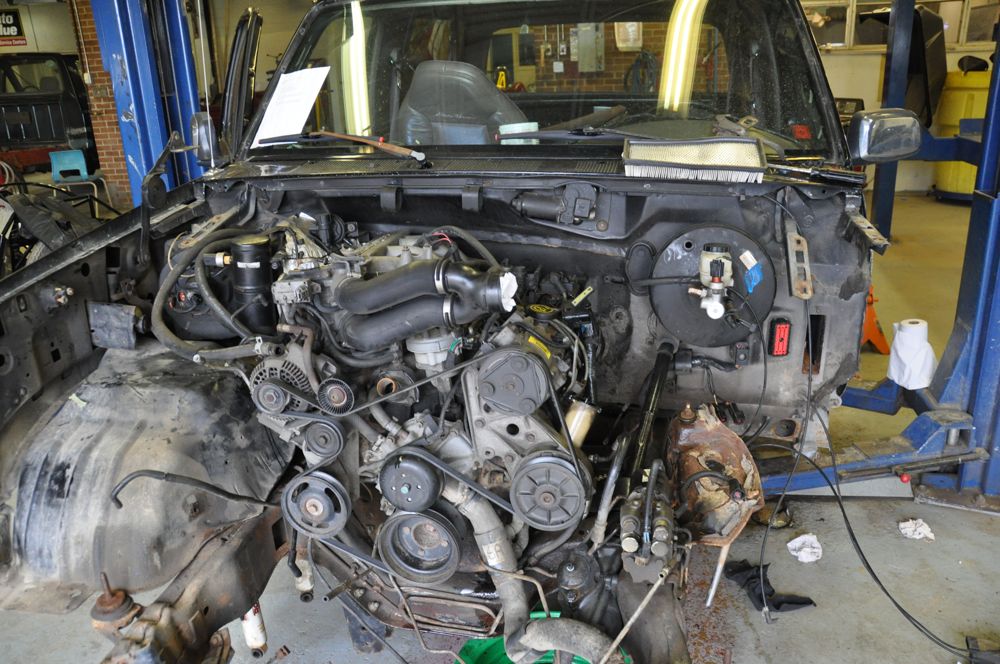 With the engine on an engine stand I pressure washed it and looked it over.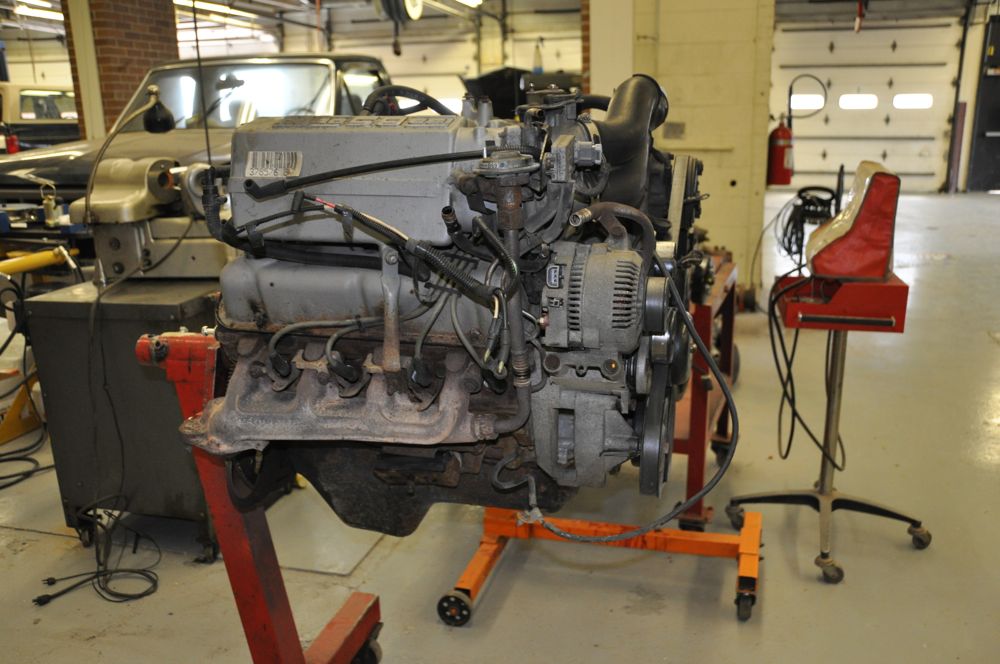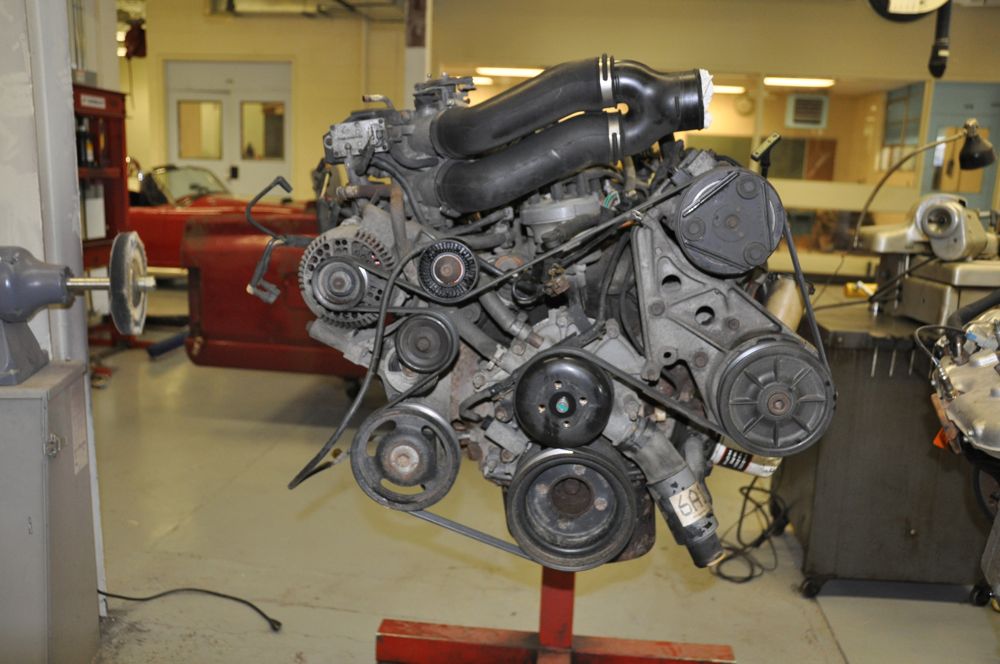 I started to strip the engine down, broke only to head exhaust manifold studs.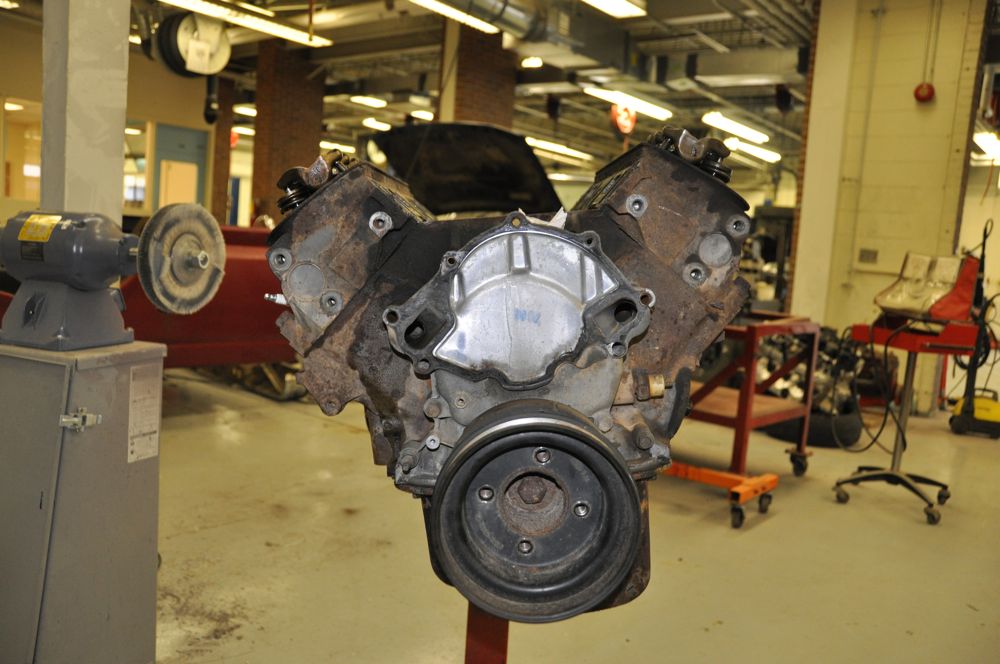 Roller Lifters confirmed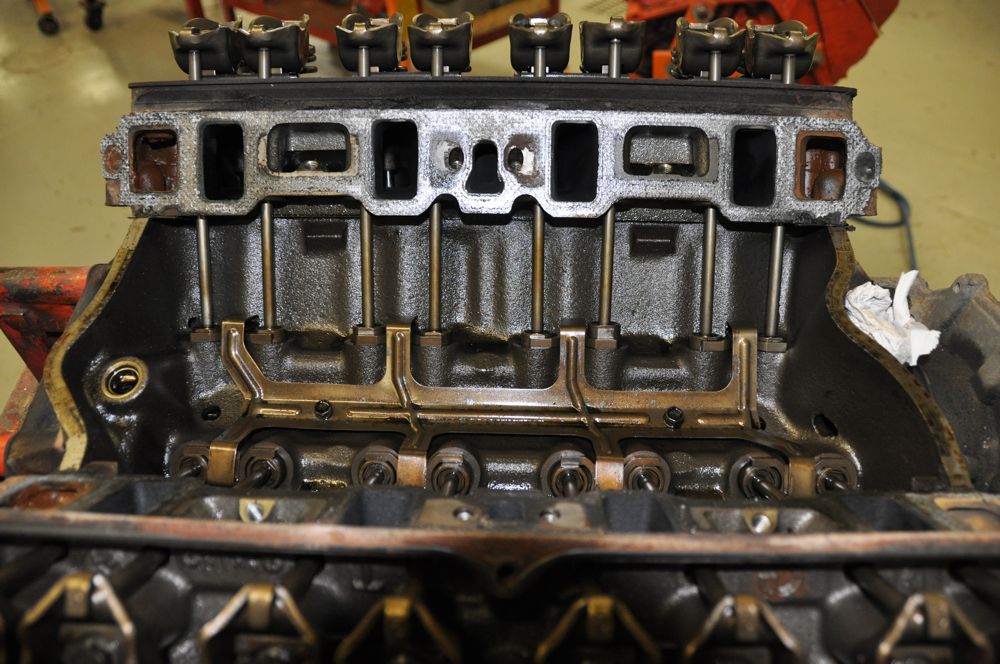 I sand blasted the lower intake, hoping I won't have to use it but you never know and I had some time to kill so I might as well clean it up.
Its amazing how bad the casting are around the ports, I cleaned them up with a die grinder.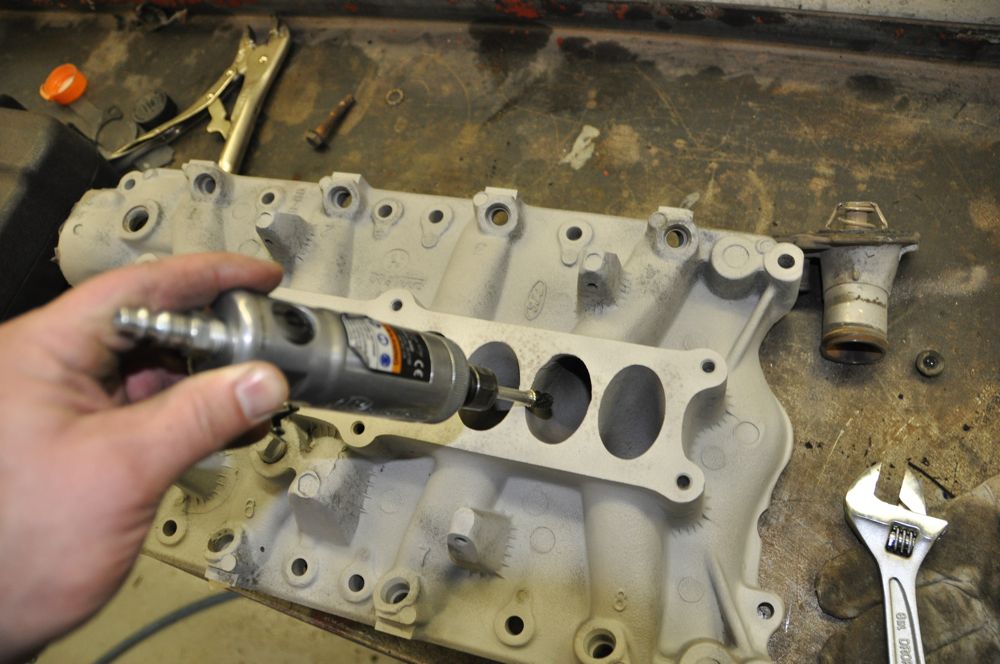 I than painted it with my favorite rim paint, I've had luck with this on other engine parts currently on my bronco engine.
More to follow