Discussion Starter
•
#1
•
So as some of you know I traded for Nascarfreek88's tires 38x15.5x16.5 radial super swampers. Gotta do some work to the stock bronco before they will fit, but rest assured I am working on it. They were dropped off on Friday, arrived today!!!!
Sorry for the crappy pics, cell phone was the only camera I had.
On the back of the GF's tacoma. Got some funny looks, and a big thumbs up from some guy driving a jeep on what looked like 32's. I hope he wasn't tryng to give me that jeep thing. They actually fit pretty well.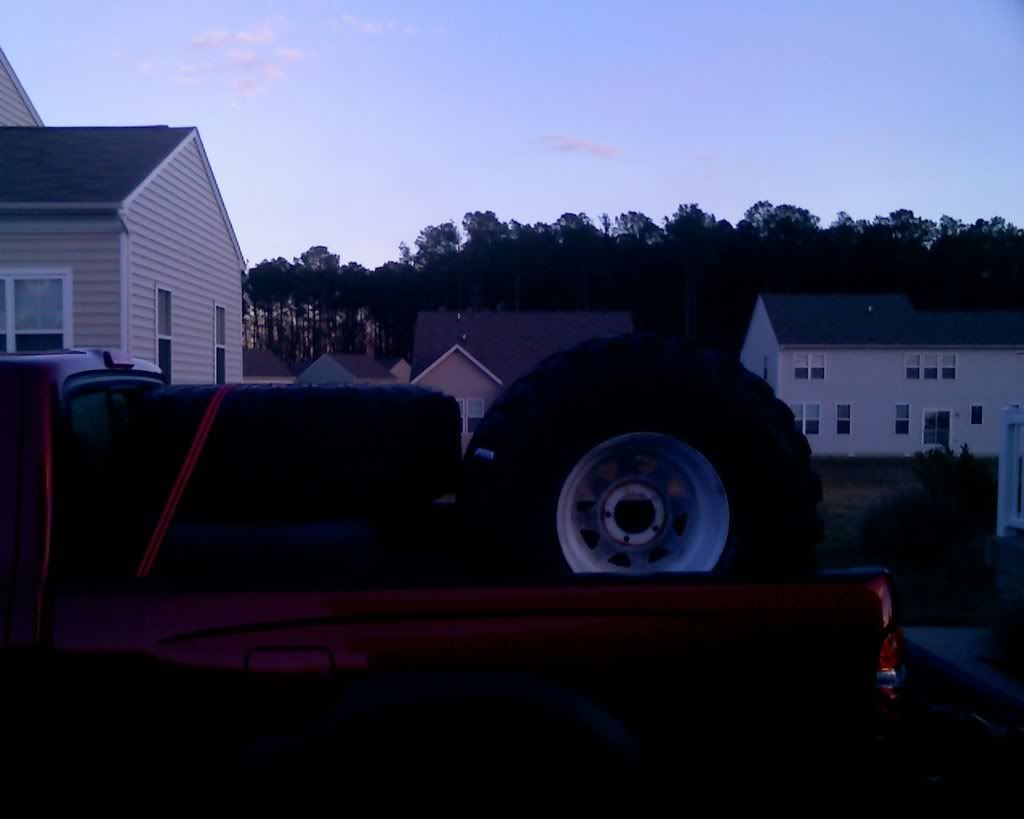 IN the garage to give some scale, and make me feel all warm and fuzzy:beer:chili:...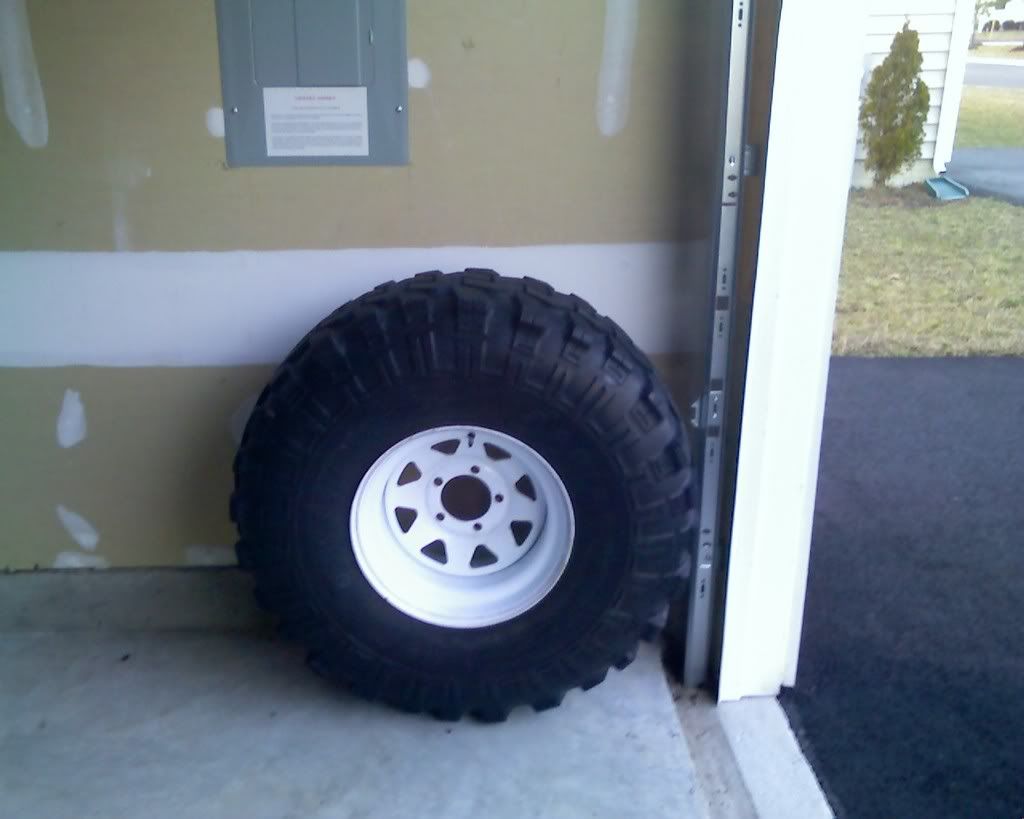 Funny enough the part of the shipping was my valentines gift from the GF:thumbup.