Discussion Starter
•
#1
•
I know we need another SAS thread like we need another roman thread, but I brought these bad boys home a couple weeks ago and my GF just doesnt appreciate them like I figure you guys will. She doesnt understand why I spend an hour in my garage everyday even if I am not working on the Bronco and really doesnt get it when I tell her I am spending some time bonding with my new axles.....
Anyways, I thought I woud post up a few pics of what I brought home along with some initial thoughts on my build etc etc and may update it as it comes along if I see fit.
So here goes.....
D60 out of a 94 F350. The axle outters are pretty much rebuilt. The rotors are used and it does not have calipers, pads or hub locks. Other than that, its good to go. My plans for the axle itself are to pull the hubs and have them turned, purchase new calipers, pads and hub locks. Then, I plan to strip the paint, rust bullet it and either herculine or paint it.
Here she is just waitin: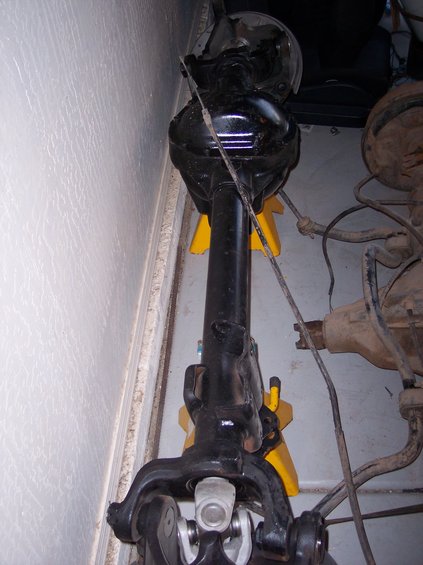 Lil Closer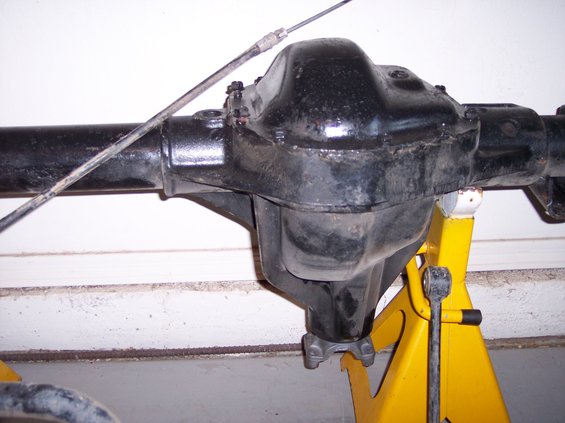 Outter - All Spicer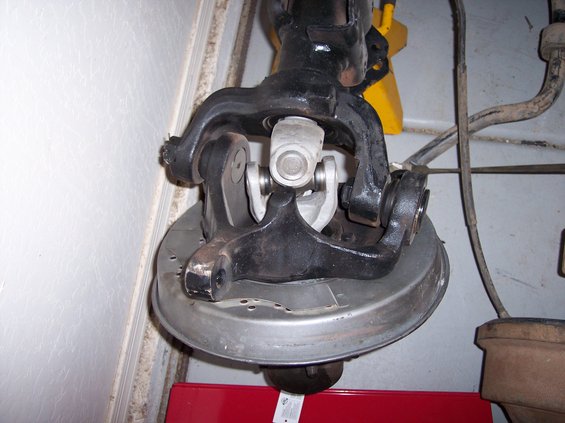 Close up of the dif: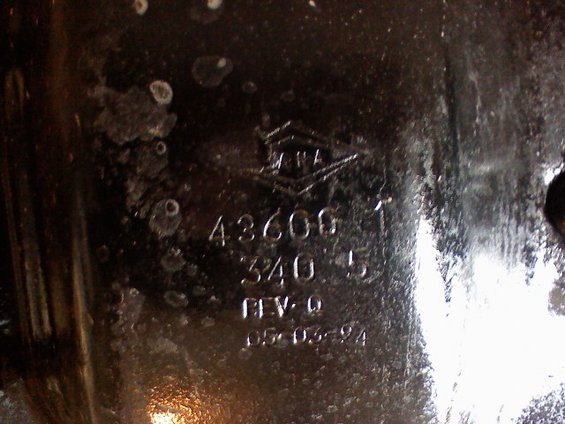 Here is the 60s partner in crime - Sterling (this thing is gianormus)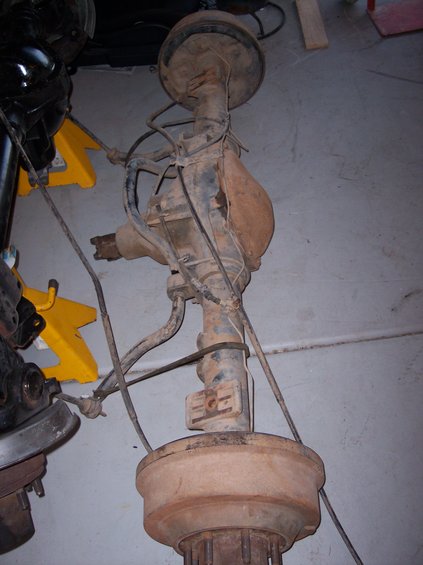 The sterling is gonna get the wire brush, rust bullet and herculiner/paint as well. I think I am gonna probly rebuild the drums on it for now and maybe look into a disc conversion in the distant future.
Here are the pair:
I picked them both up for $1200.00. Not too bad I dont think. Both appear to be in great shape and a lot of work has been done to the 60 already.
I have not set my plans 100% in stone yet, but after doing some reading and researching my tentative plans are:
Re-gear to somewhere in the 500s meaning probly a 5:19 or 5:38 (depending on availability).
Match em up with a set up 38-40 inch tires.
Keep the lift as low as possible. I am running a 4 inch now and thats fine with me. I am sure more will be required but the lower the better. I will cut fenders as neccesary to fit the tires.
Sterling is a pretty straight forward swap but if I need more lift, I will probly either go shackle flip or just say F it and get some new rear springs. The current rear springs are a 4 inch pack that came with my pro comp lift, which I like quite a bit. If I can keep and use those great, if not I will sell them with the lift when it comes out.
D60 - Thinking I am gonna go leaf sprung on that. Its how it was set up on the truck and from what I have read, is a nice way to run them on our Broncos. I have not decided what leafs to run (any suggestions??) yet. I have a good idea of the steps and work needed to run it this way and like the simpler mechanical aspect of running leafs over springs.....
So thats about it for now. D60 leaf sprung front, Sterling rear, geared at around 5:38ish with 38-40 inch x 14 tires mounted on 16x10 wheels and trimmed fenders.
Thoughts, feedback, suggestions??? The purchase crushed my bank account so this probly isnt going to happen for another year, year and a half so lots of time to read and research.
Thanks guys.... hope you all didnt nod off reading the bazzilionth SAS thread on FSB!!!