Discussion Starter
·
#1
·
I got a ranchand style brushguard from Josh. The plan was to make a bumper the same shape as the brushguard and make the brushguard fit the bumper. Once I picked up this monster I realized it would be easier to make a bumper on the brushguard. It came off of a late 90's early 00's Superduty with the 4 bolt front bumper mounts.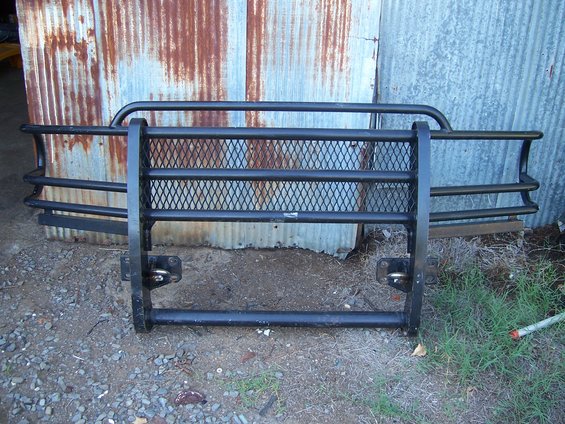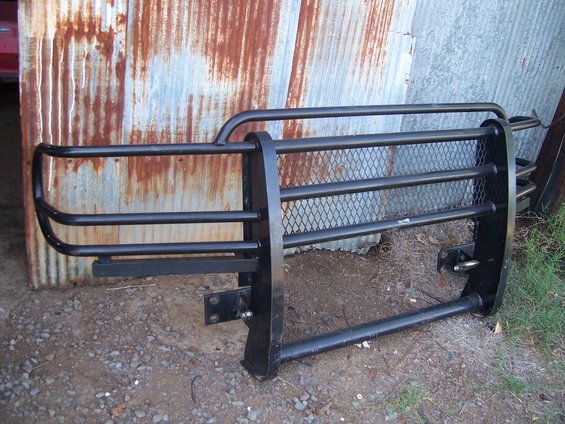 Cut the steel for the frame adapters. PO bolted it up to the bumper. I want it spaced away a little to give me a platform to stand on when I work under the hood. Like the ranchand bumpers.
Got it laid out how it needs to be welded up.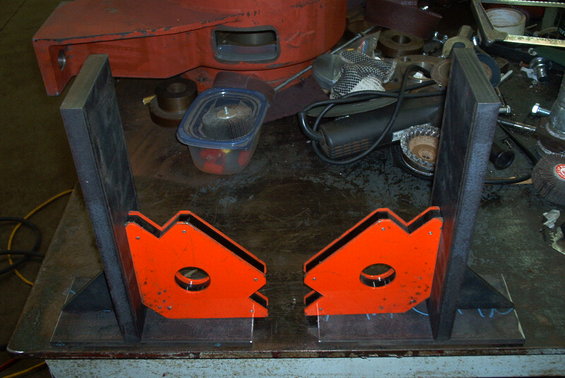 As you can see in the pics above I had the gusset on the short side. I decided to put it on the long side figured it would work better there.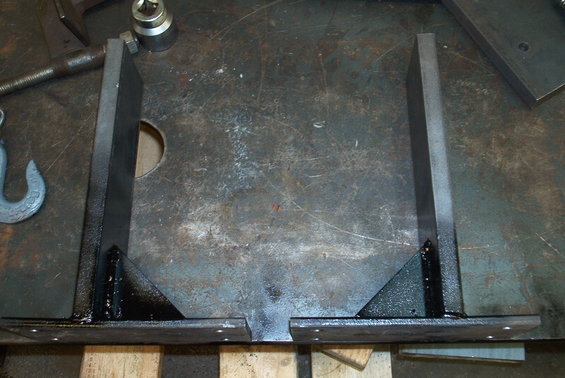 Word of advice that I learned about after welding the first one up. Clamp the plate down to the table. My first one drew the 3/8" plate up a little. Not enough to worry about making another one. Once I get it on the frame I am going to weld the plates together anyways. The only way this is comming off my bronco is if the frame comes with it. :toothless
List for the brackets
2 - 4"x12" 3/4" plate
2 - 4"x9" 3/8" plate
2 - gussets cut from a 3.5" flat 1/4" steel
Cost 0.00 so far for the mounting. Scrap steel at work and a welder at work.