Discussion Starter
•
#1
•
Ok... here it is, I've been teasing for the last week or so. Finally got off my butt and took some pics...
Partially used lift. Front coils are used, rear leafs are new - 6" Procomp springs, instead of 4" springs with blocks. I spent almost $500 for the springs. I got all Skyjacker shocks - forgot the stabilizer shock - from the Skyjacker "scratch and dent" off eBay. New Energy Suspension poly bushings.
Axles are 4.56s front and rear, with a full spool.
DO NOT like the spool or 4.56s. Didn't choose it... bought the axles from a friend... someone on here, haha.
Gonna put my 3.55 chunk back in the rear. I've got a vibration I didn't have before, but the tires have never been balanced when we put them on the wheels. I'm gonna put the 35s back on my turbines. :thumbup
So yeah, shut up and lookit the pics....
Kind of intimidating stance.
We only have this rock wall for climbing on, haha... Brother has been wanting to tear it out...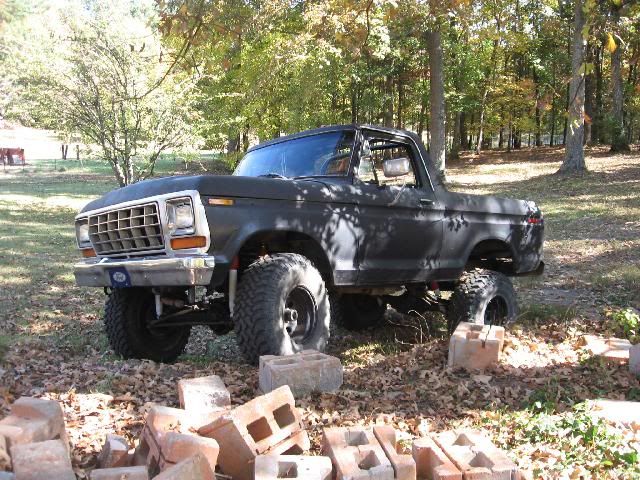 Does anybody realize how far it is from the ground to my seat in this picture? One should always put the driver's side on the low side of rock wall climbing, especially when one is only 5'6"... :toothless I had to drag one of those big cement blocks down and turn it so I could stand on it and get back in the damn truck....
I refused to climb in on the passenger side them stumble and fall all the way over to the driver's seat...
Stock with 35s
[If that doesn't work, supermotors is being stupid!]
4"s and 35s.
Ok and a short Vid of the exhaust..