Discussion Starter
•
#1
•
Well, some of you may have seen my introduction here
http://www.fullsizebronco.com/forum/showthread.php?t=115532
I took the engine out Friday night and got to taking it apart Saturday. I filled a 5 gallon bucket with what was in the oil pan. A nice mixture of water and oil.
The first thing I noticed after removing the valve cover is a missing valve retainer :doh: Hmmm....thats not good.
I pulled the head and saw this......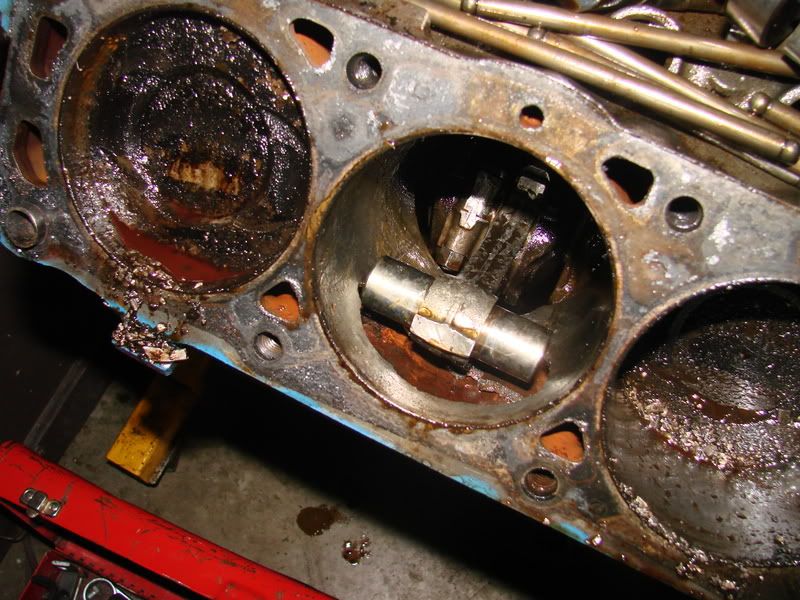 Where the hell is the piston?!?!?! :wtf
And this........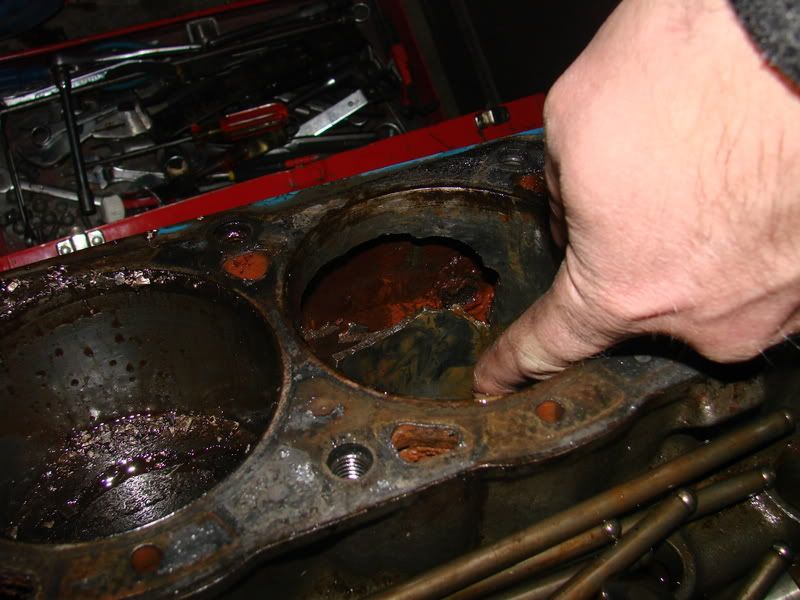 Anyone feeling ambicious and want to weld this up for me??
After seeing this, you know what has to be done next. The pan has to be dropped. This is just a small sample of the chunks that are in there.....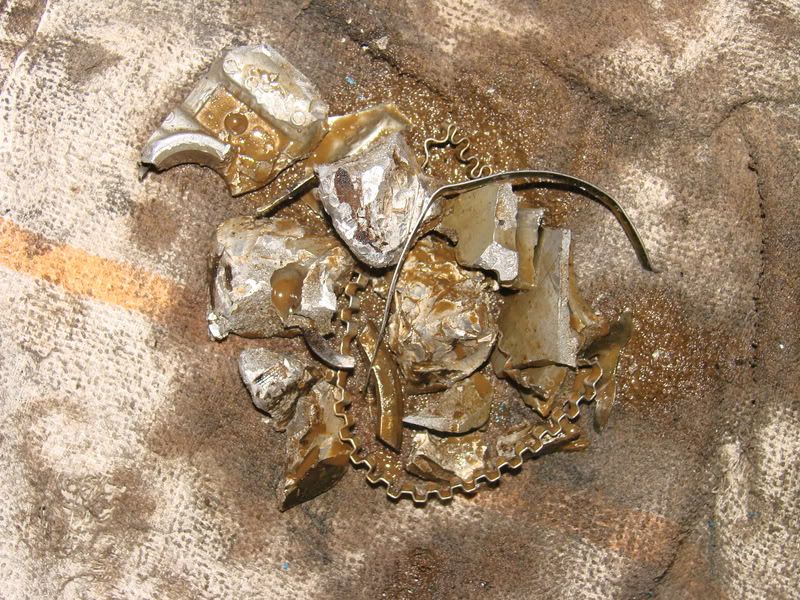 Every cylinder had metal chunks in them. I think the only savable pieces are the valve covers, intake, engine mounts, brackets, and a couple other external items.
Should I bother saving the crank to see if its ruined?? I'm keeping the heads but not expecting them to be usable.