Changing from a 5.0 to a 5.8L engine requires swapping out the ECU
The best way to do this is through the drivers side wheel well by loosing off the plastic inner fender as shown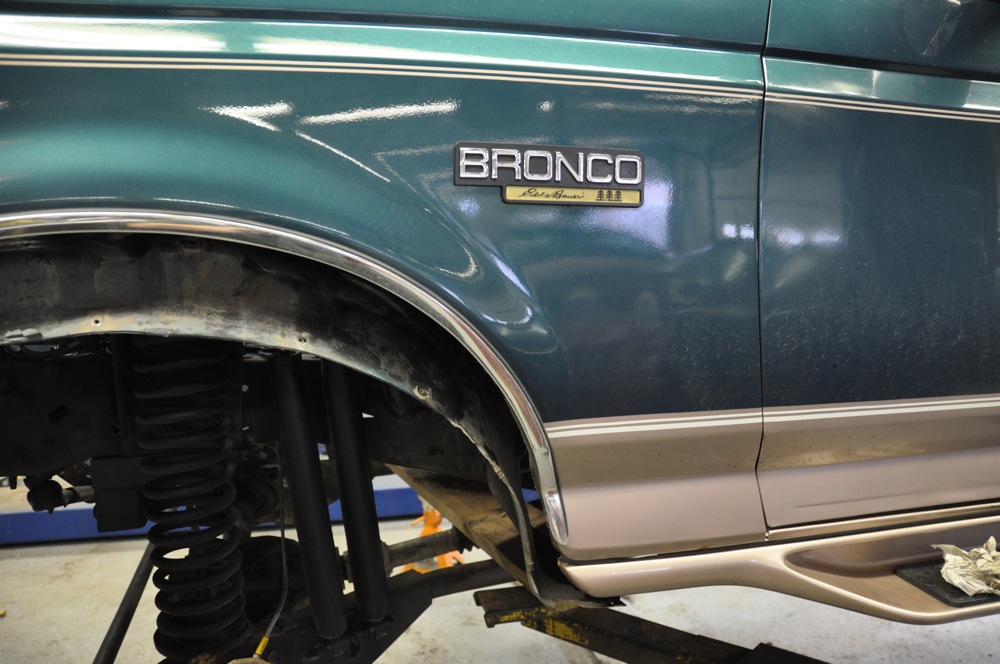 I label all my computers when I remove them so I didn't get them mixed up.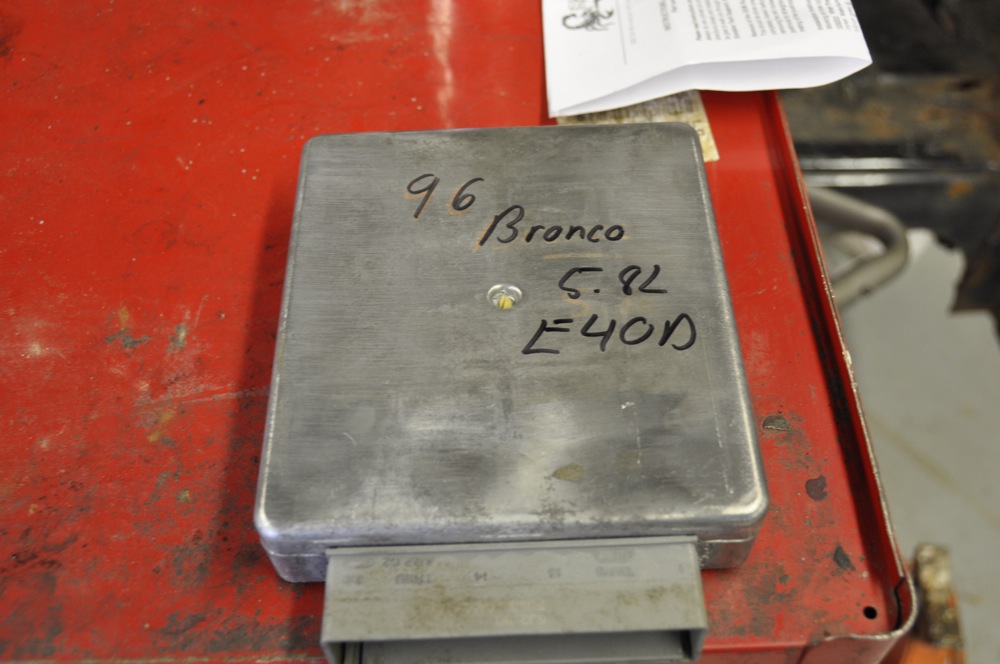 Pulling back the plastic inner fender you will have access to the computer harness, this requires a 10mm socket to remove. Next you remove 2-11mm nuts on ECU rubber gourmet, remove the grommet and pullout the ECU. Here the ECU is already removed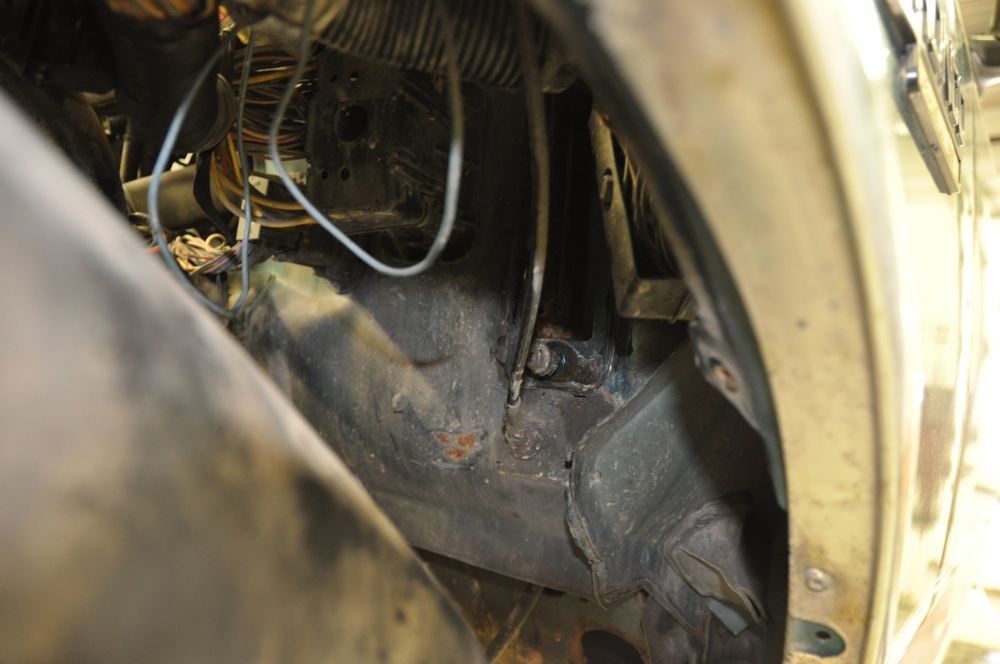 Slide in the new ECU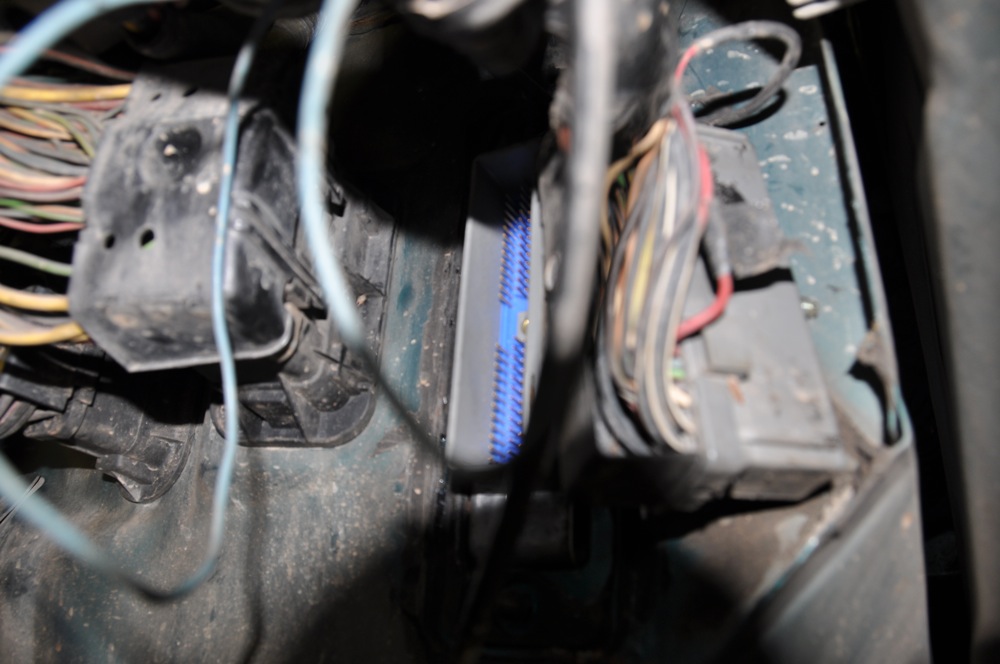 The rubber grommet, notice the marking for "top".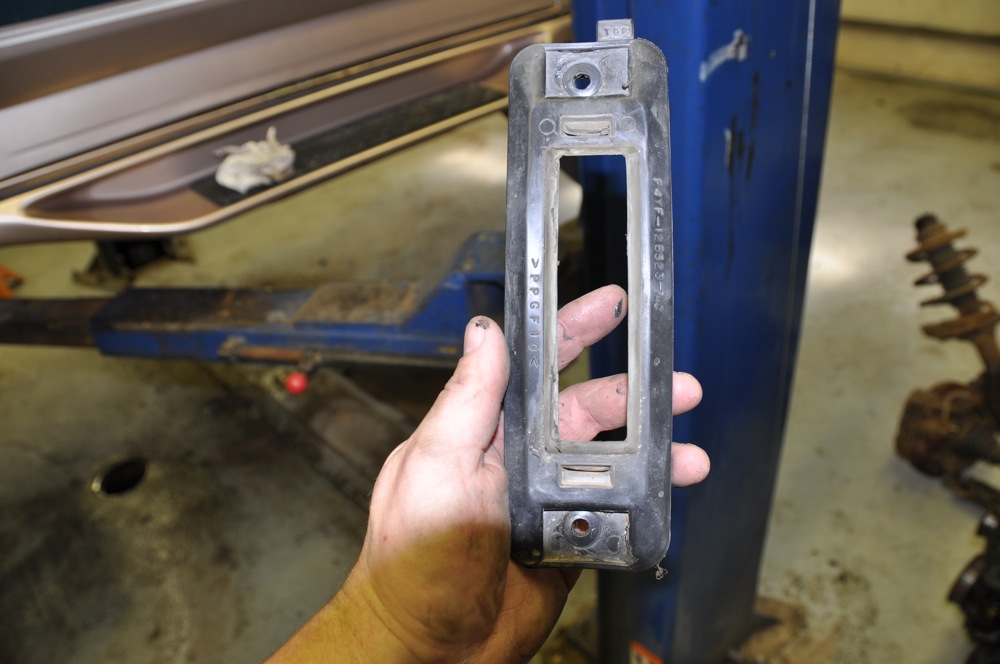 Reinstall the grommet, nuts and tighten down the harness and the ECU is installed.