78 Custom 460 NP435 NP205 Sniper EFI HyperSpark Ignition 4.56 Gears Front/Rear Grizzly Lockers
Figured I'd put this here as to not clog up the FOTM thread.
The first day I drove to Twin Falls, Idaho. I was a bit mentally and physically exhausted from the stress of packing up everything into my truck and driving almost 25-year-old vehicle on a super long road trip. I decided to get attraction I had heard about which is how the city actually got its name. So I drove down to dirt road and a switch back, almost driving off the cliff because I was blinded by the sun to get to see this view.

View attachment 175694
I don't wanna burst your tourism bubble, but that's a
very
dry Shoshone Falls. Twin Falls (the actual falls), believe it or not, is no longer a set of twinsies. At some point in history they turned one of the falls into a hydroelectric power plant.
Twin Falls back in the day.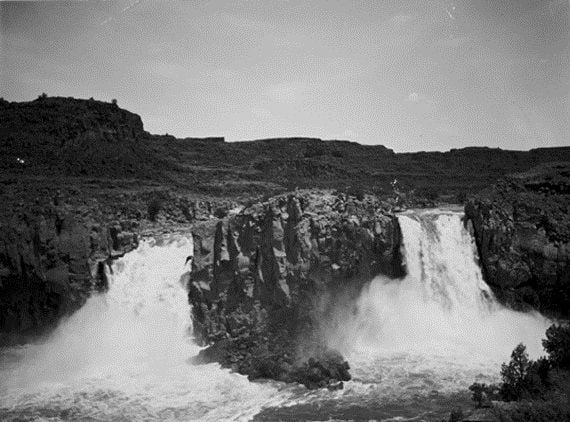 Twin Falls now-ish.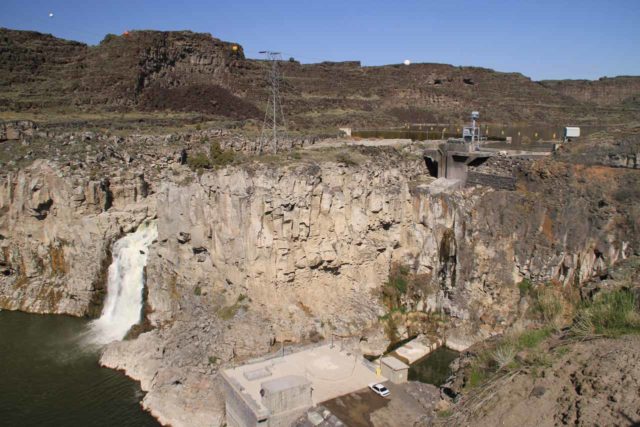 Sorry, lol, I live in Twin Falls, so seeing that gave me an itch that needed scratching. It also makes a lot more sense as to why they named this town Twin Falls when you see the falls as it used to be. I don't blame anyone for thinking Shoshone Falls is actually Twin Falls due to the fact that if you put "Twin Falls" into the google image search, nearly every picture shows Shoshone Falls. Is what it is I guess!
Anyway! The Bronco's lookin' good!