Discussion Starter
•
#1
•
Maybe this can give some helpful ideas.
Basically I built this rig in 3 weekends with mostly bronco parts and for less than a grand. (way under a grand)
I started with this for $400 77 3/4 ton Ford no motor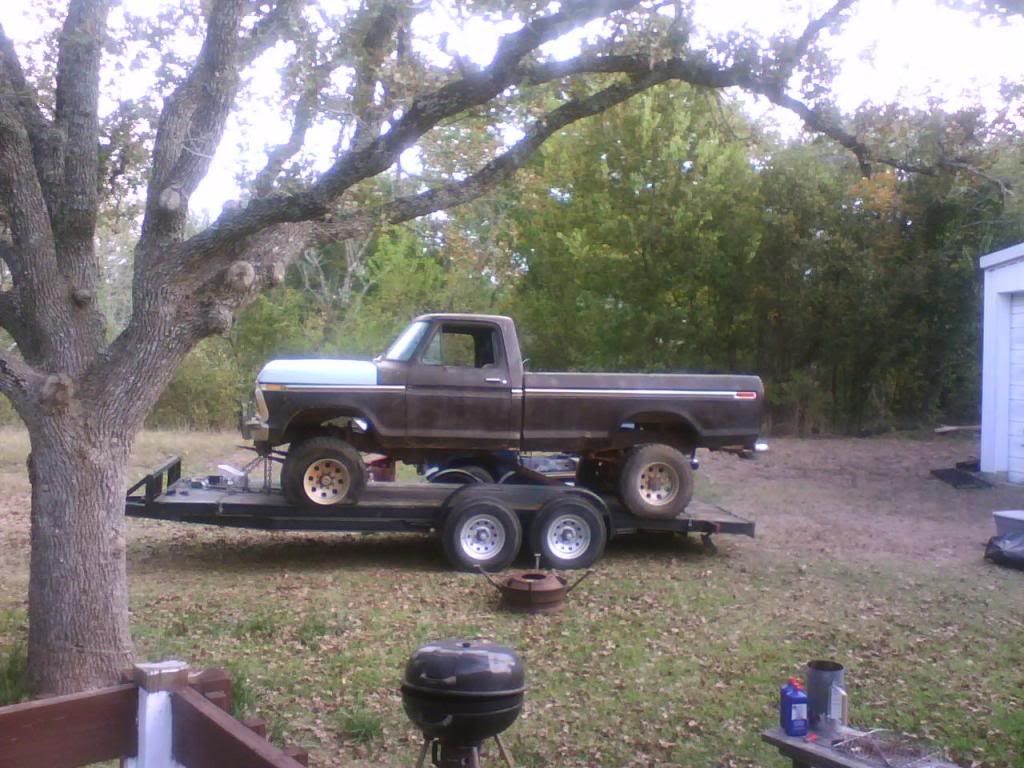 First thing I did was pull the bed off and place in front yard. Then I used the bed as storage for anything that could be sold for scrap.
I cut about 2 feet off of the frame and move the rear axle forward. Notched the frame out for a piece of 3in pipe then welded to frame.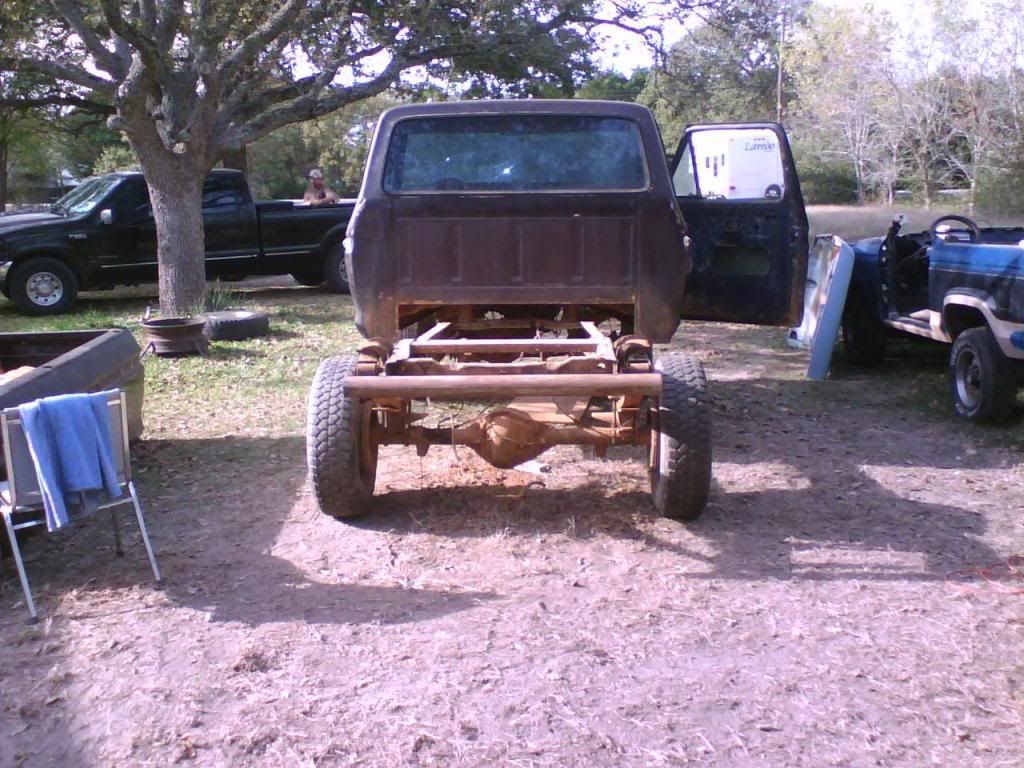 Then I started working on the floor. I used sheet metal from the bed as the material.
buddy showing how no to grind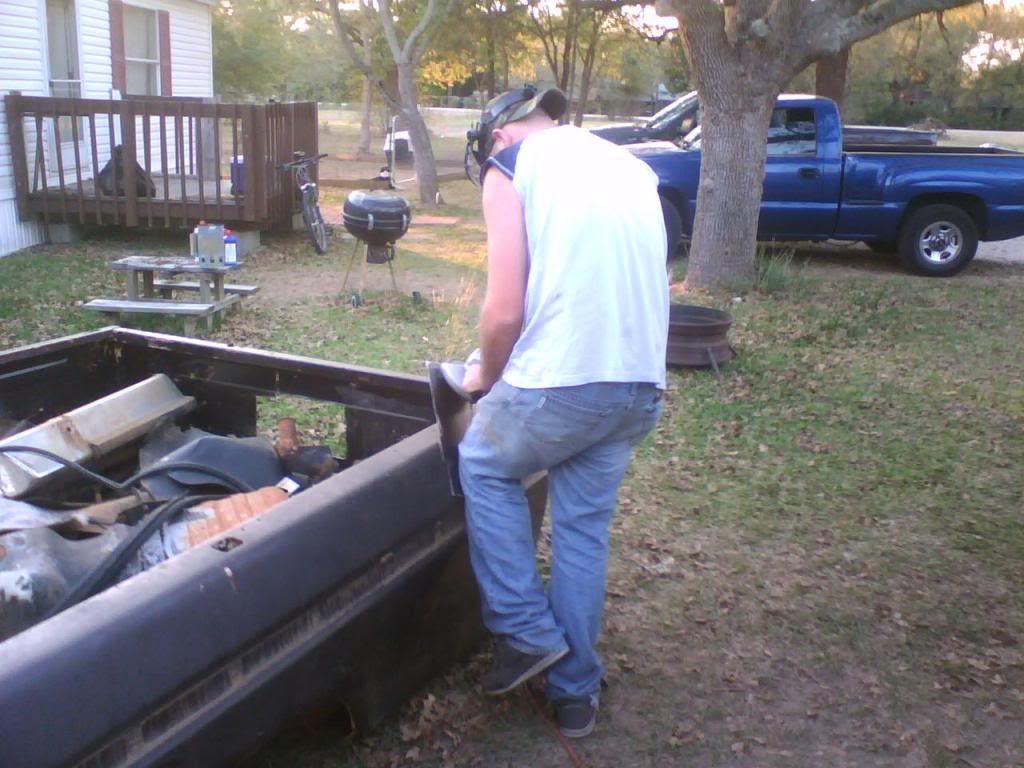 finished product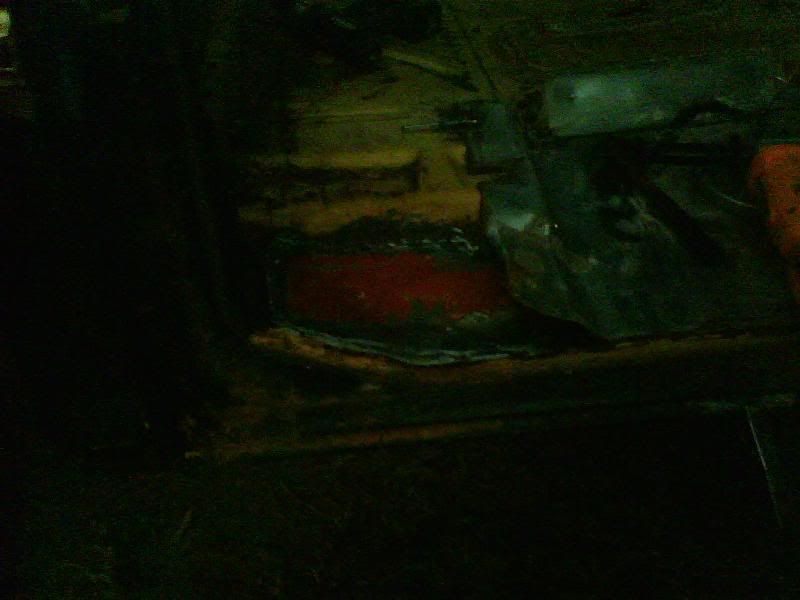 Then the motor swap, no tips just do it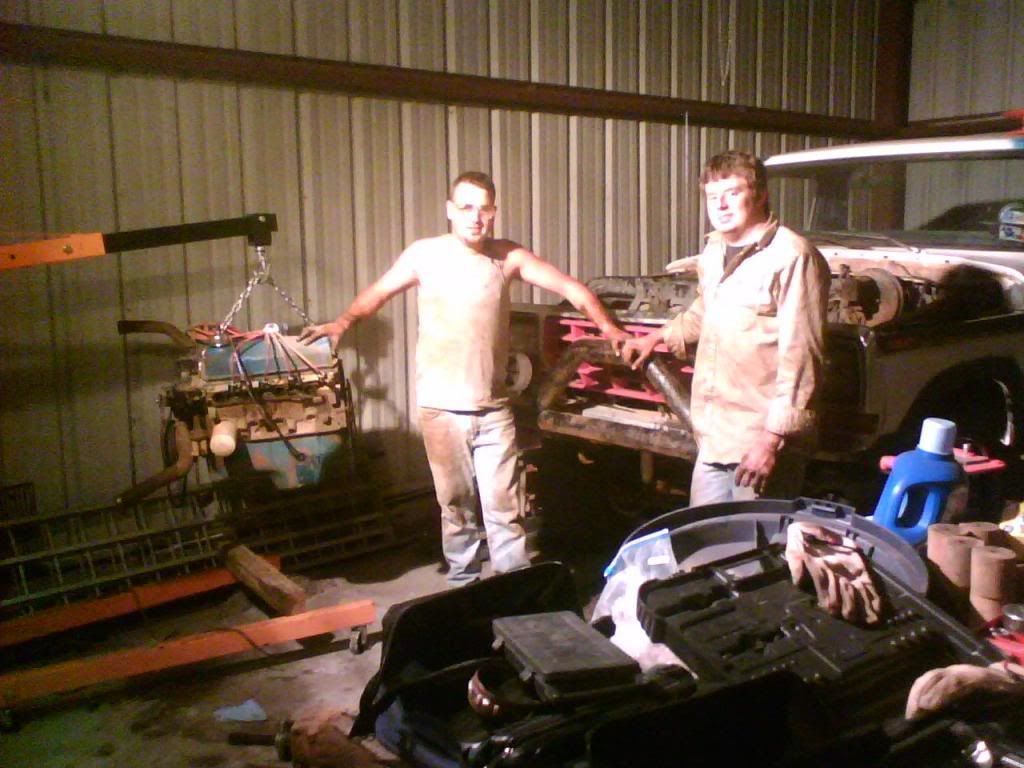 Then for exhaust I used Fendwell exit header for a 79 bronco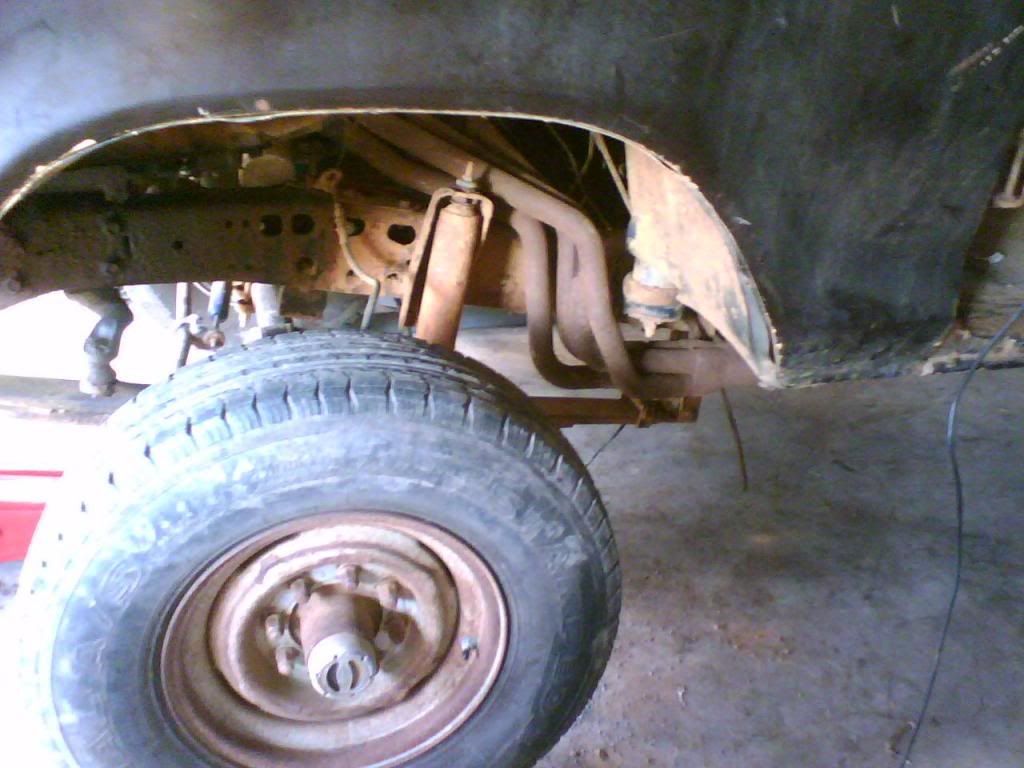 And bolted the old exhaust from that bronco on but rotated 90 degrees.
The steering was pretty bad in this truck so I swapped a whole collum from a 91 1ton I had lying around. This was an easy swap that only require 3 of like 6 original bolt that held it in place and a grinder. Also use all the gauges from old bronco.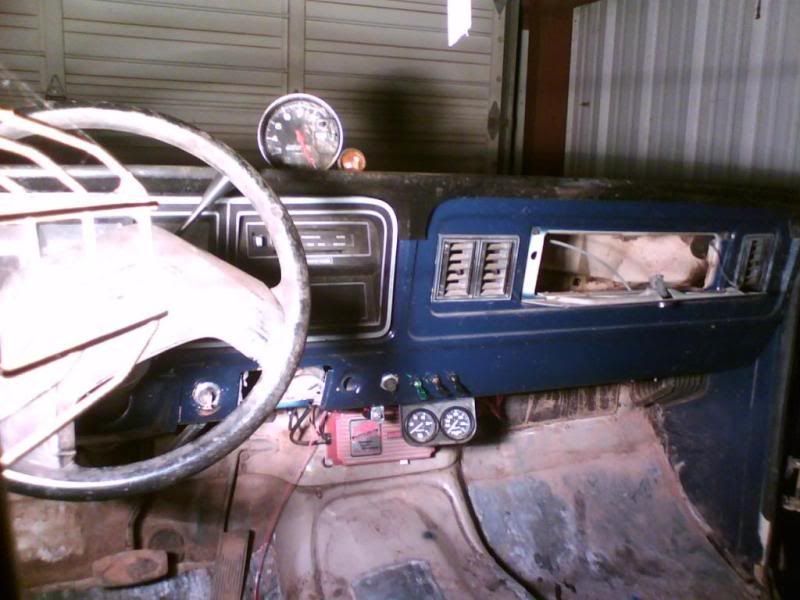 last mod I did was the gate style shifter. Cost 220 but was worth it.
Then I used a 6 gallon boat gas tank wich was 19 bucks and about 6 dollars for quick disconnect gass line to make filling up easy.
After All that I ended up with this for about 700 dollars (I'm not counting parts I allready had), but I got 198 dollars worth of scrap off the truck so actualy about $500 is what it cost me out of my pocket.