Discussion Starter
•
#1
•
I did a last minute solo run at Chinaman Gulch this weekend, was going to hit the Arkansas for some rafting, however the cold continues so the melt is a bit slow this year.
Finally decided to put all the work I did to the bronco to the test for the first time this season. For all intents and purposes it did spectacular, however a few teething problem did develop during the run, including 25 jeeps ahead of us... Powersteering pump that went out before the first real obstacle and bent steering from bouncing the front end off a boulder, wthout a direct strike.. the bend if just from bouncing it up and back down.. on the tires..
The first few pics are from Carnage Canyon walked up to check them out...
then there are just a few pics of the trail up to the first obstacle.. didn't take a ton of pics.. was a bit busy trying to steer the thing without power steering
Buggys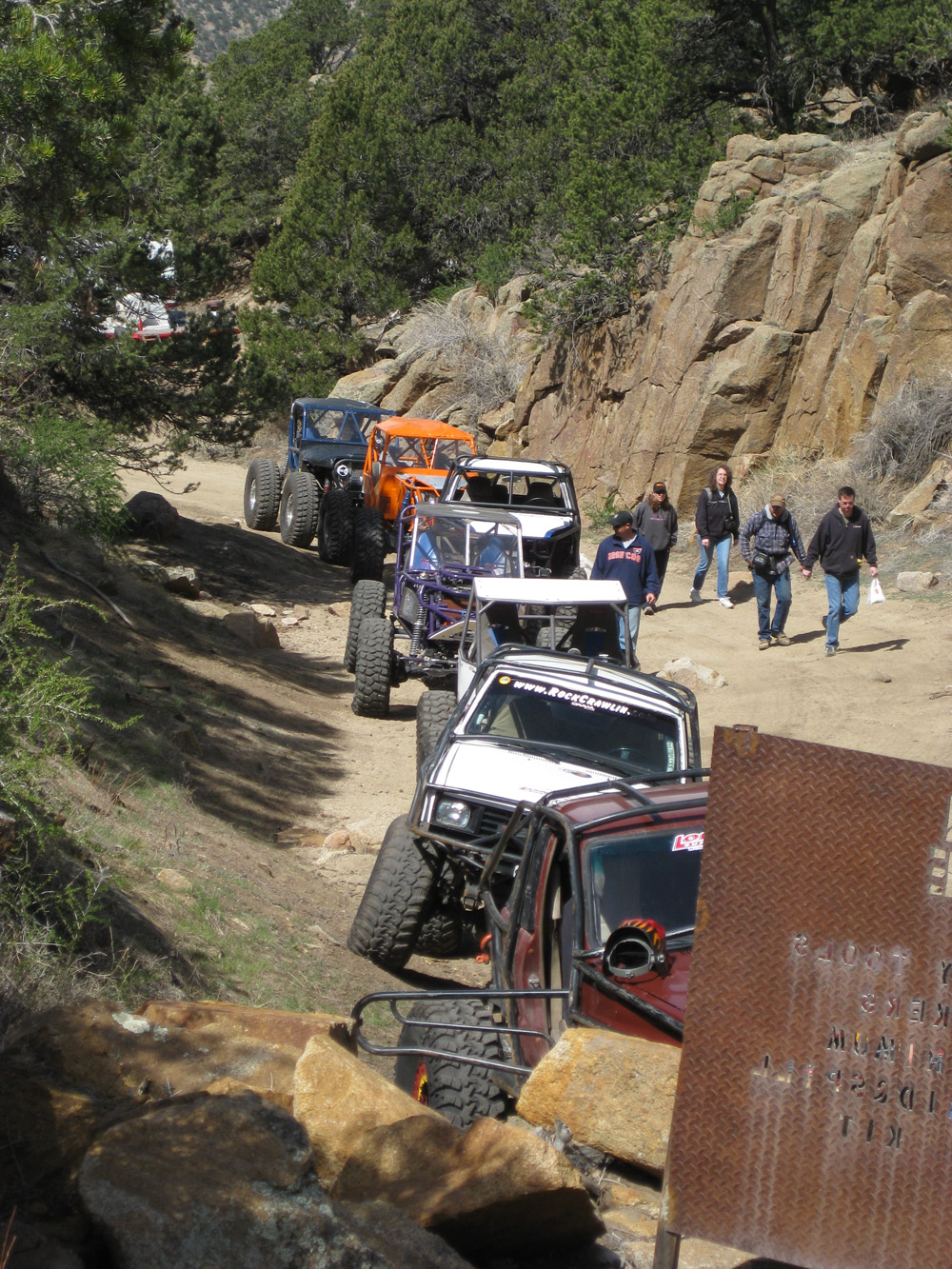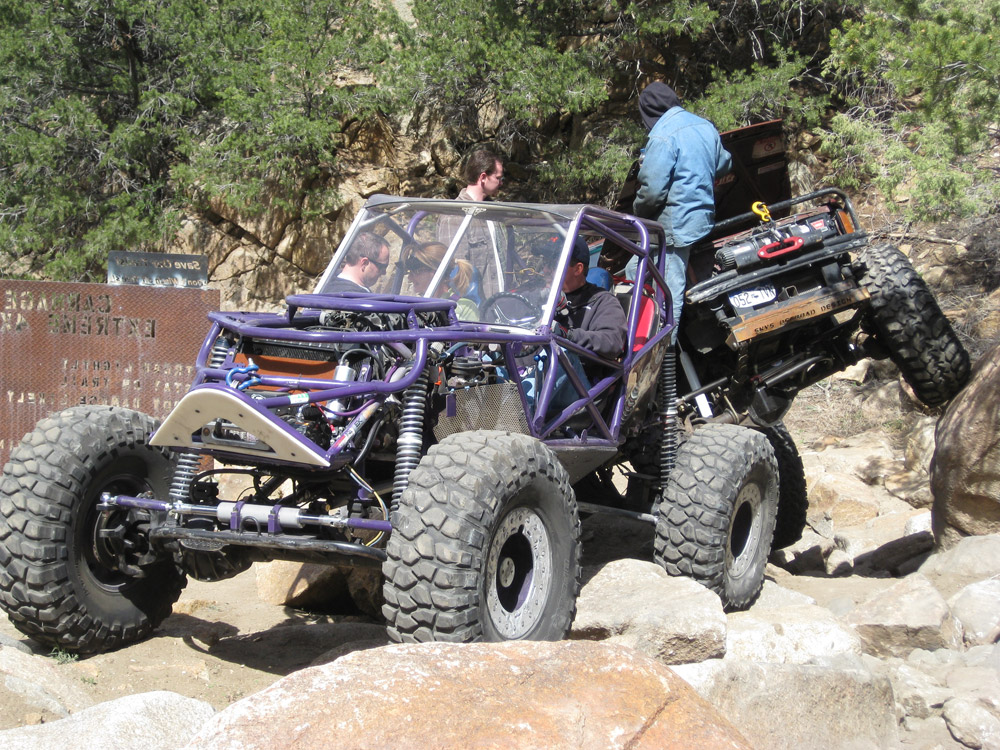 Bad line, but i did make it up, without damage.. however you can see the big puddle on the middle rock.. thats my power steering fluid
Just a Flex pic.. nothing major..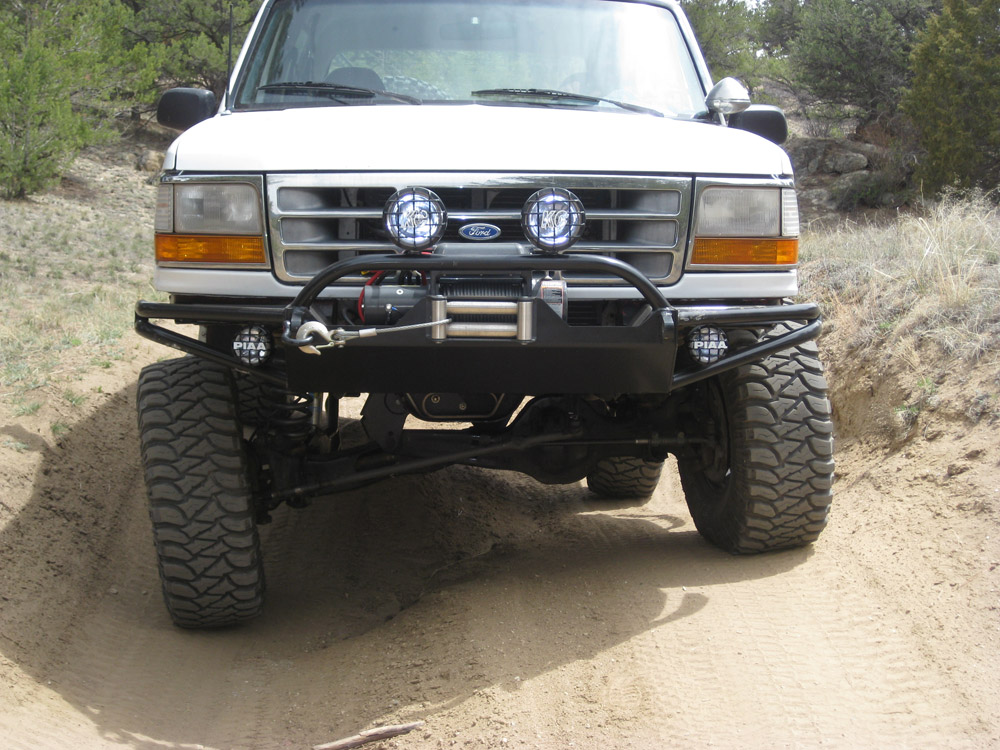 and iam broke
I didn't get a chance to take a pic where i bent it all up... i was sitting on my tail gate up a boulder.. so a bit precarious.. was more concerned about the steering
and some small damage!
- REMOVE THE BASKET DUMBASS!
what did i learn?
bring spare steering arms with me, take the basket off the back you dork! air down to 15 psi at least, take it slow... bring some experience with me so i don't bend my TRE's and blow out my steering before i even get on the "real" trail... anyway.. live and learn!
Also HEFTY's bumpers worked FLAWLESSLY, i took some big hits on the front and rear and they worked perfectly.. really happy with them so far.. I even stood the truck on its ass end and didnt' take the basket off the back.. it survived as well just got pushed into my tailgate.. thats what i get!