When I bought my rig a few weeks ago, the front wheels were nasty. I have tried multiple items from autozone to try and clean them up with very little success. As a last resort i tried the stell wool I use to scuff the spare tire carrier. The results were great.
Before: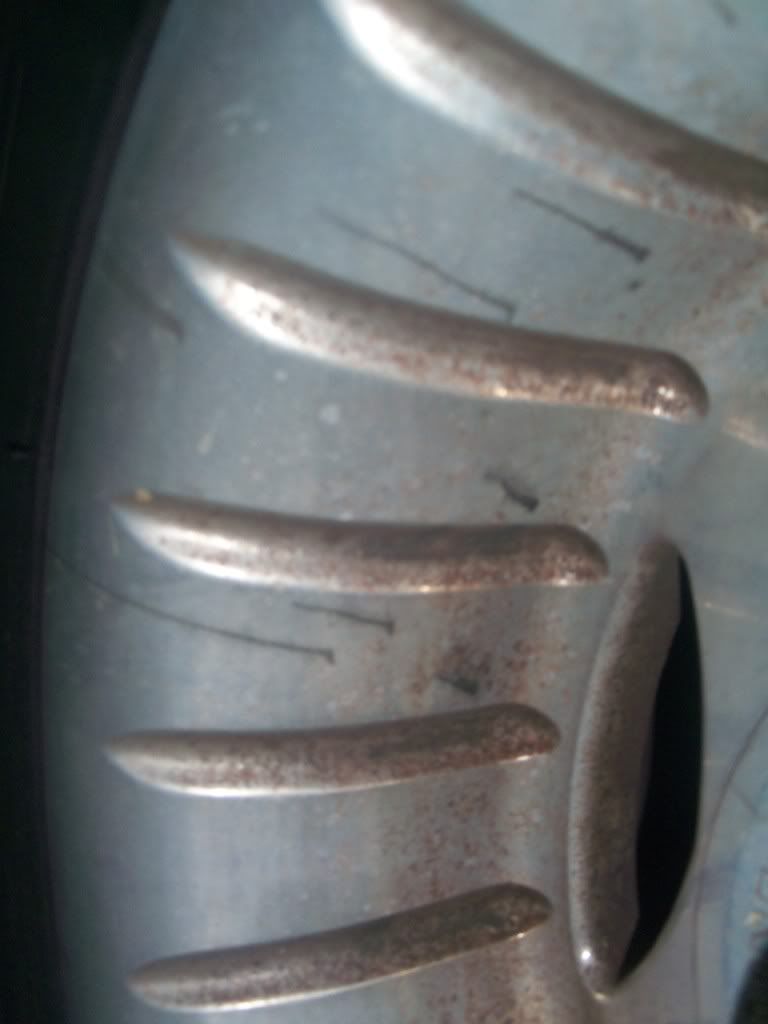 After:
one down and one to go.
I was thinking about painting the little ribs in the rims black or maybe the same color as the truck. Any thoughts?