After a wet few winters, a few different leaks the padding under the vinyl was a little moldy and stinky. I also was afraid of rust consuming my "rust free" Bronco. After the removal of the interior and the 200lbs of water soaked insulation I did find a fair amount of bubbling in the paint.:barf
It's also time to remove the factory XL seats and replace with a pair from a 94 Caddy Sedan deville. Here is where I am at.
The subject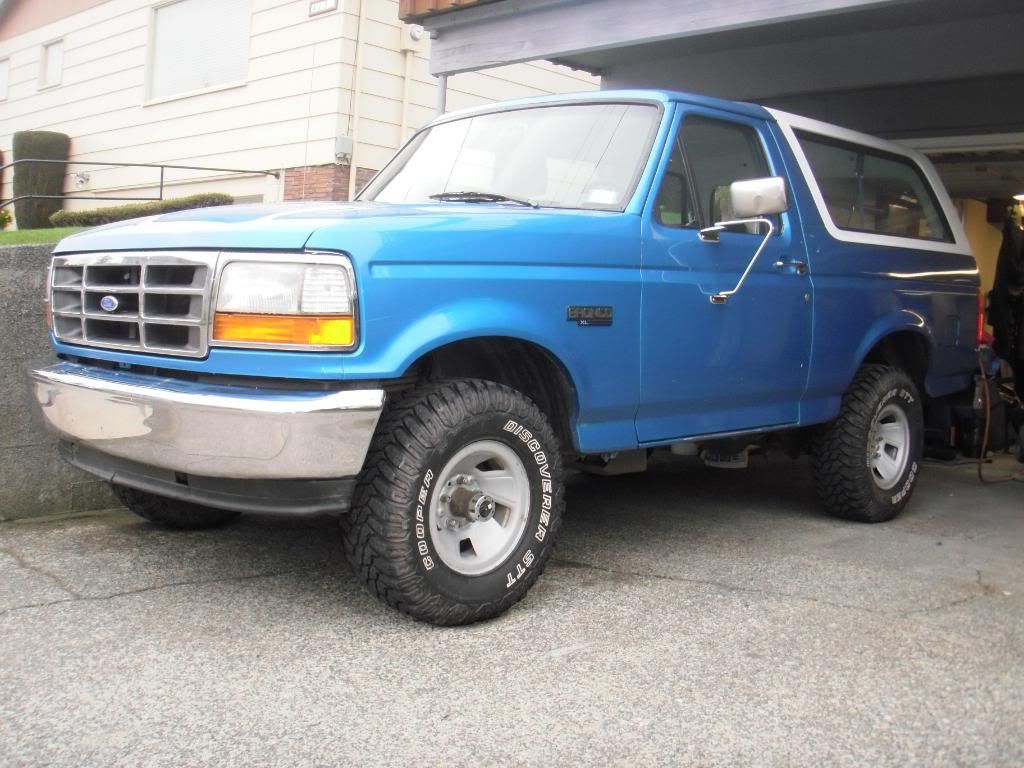 Here is where the seam sealer wasn't even on the seam and was only through the middle. The bottom was wide open.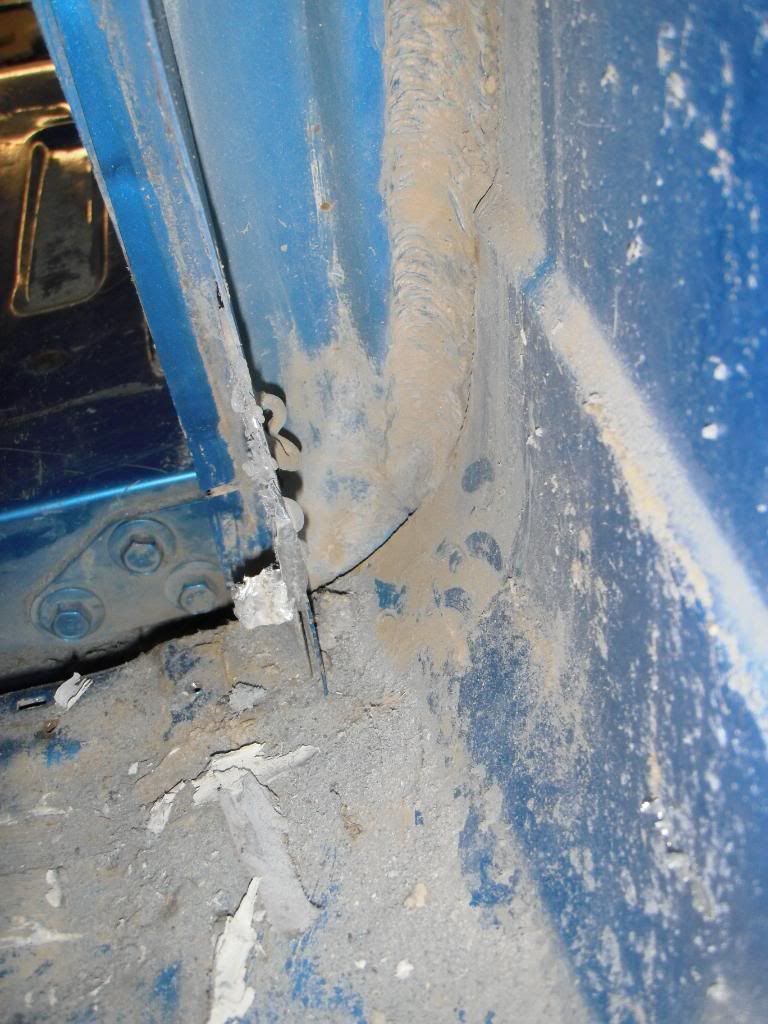 .
Right side the same way, seam sealer should go on the seam, RIGHT??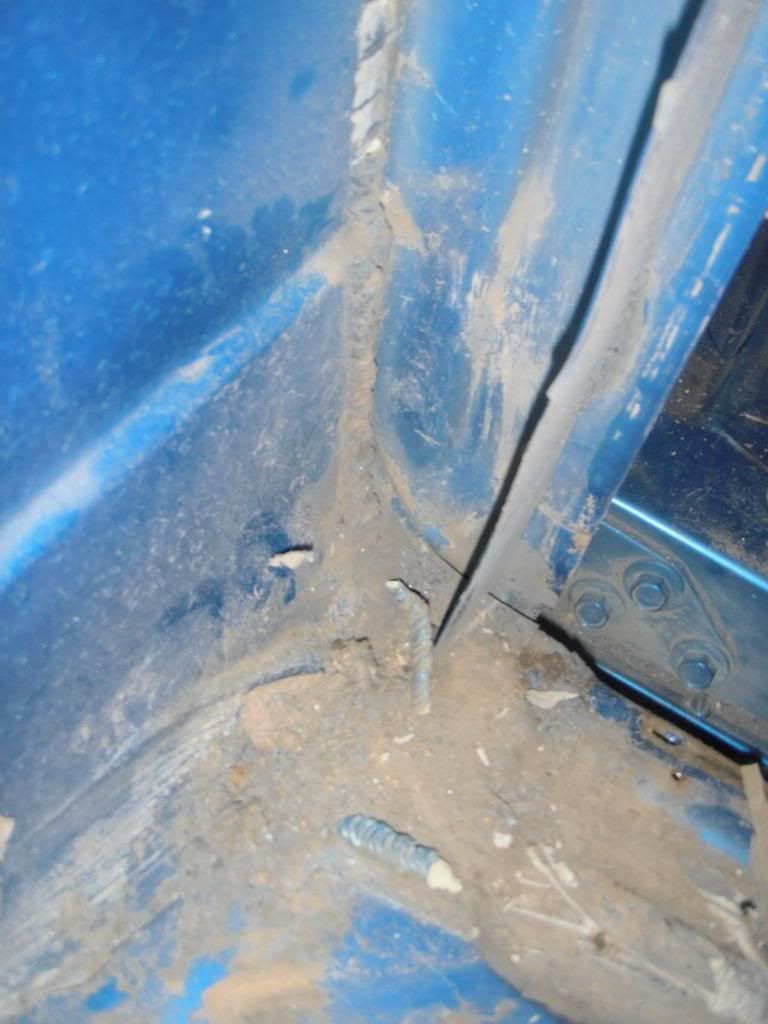 The abrasive wheels. I got this Idea from the BOSS's write-up. The left is the Norton wheel $9.60 each and the right is a Harbor Freight Wheel $4.50. Harbor Freight wheel seems to be slightly more aggressive, thats it. They last about the same time.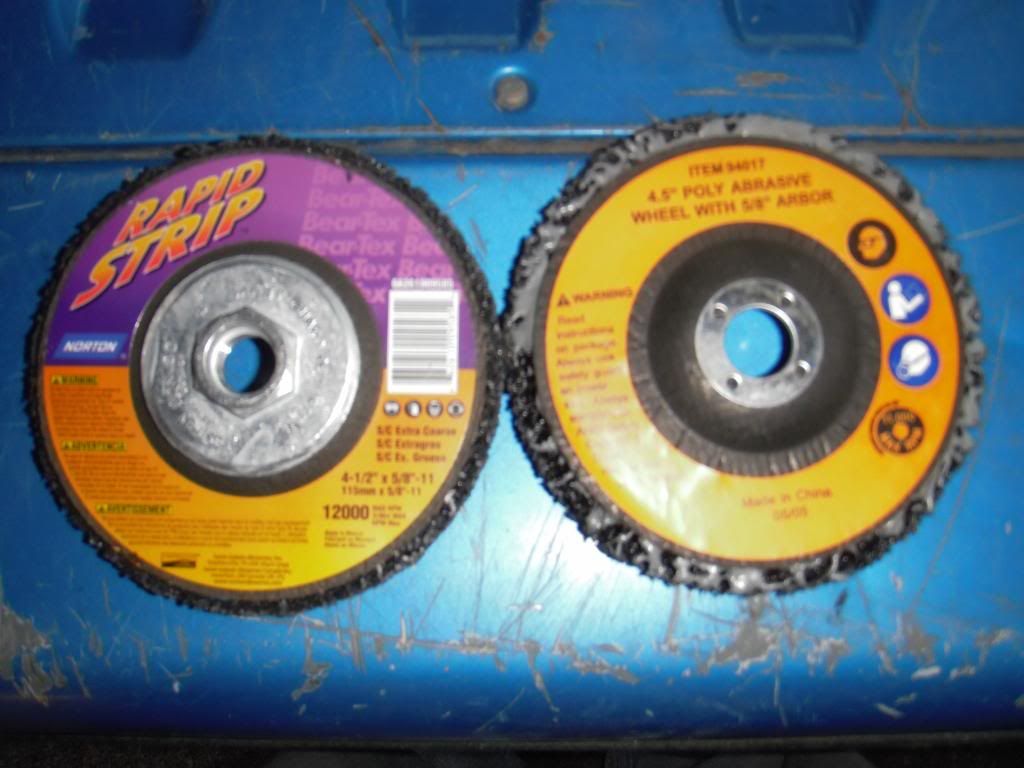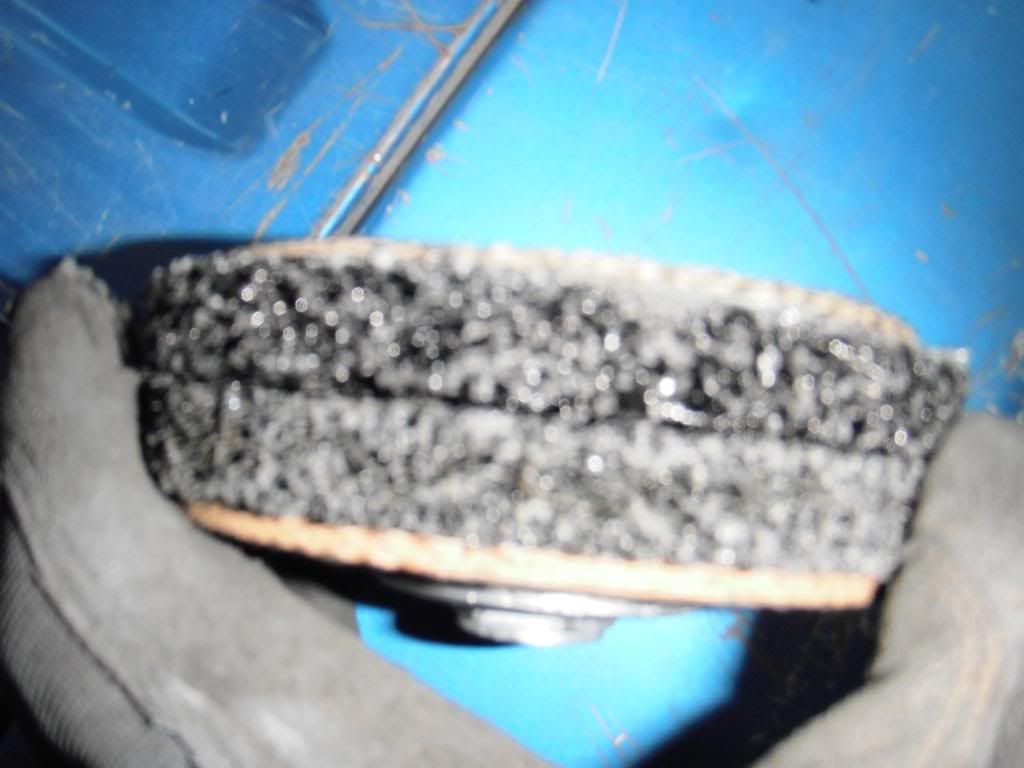 Unsure yet how I am going to get in there to clean??? Fords little trick on the Bronco owners. This is a known rust area on these trucks, I would like to remove all paint ect. and POR 15 it all. How to get in there??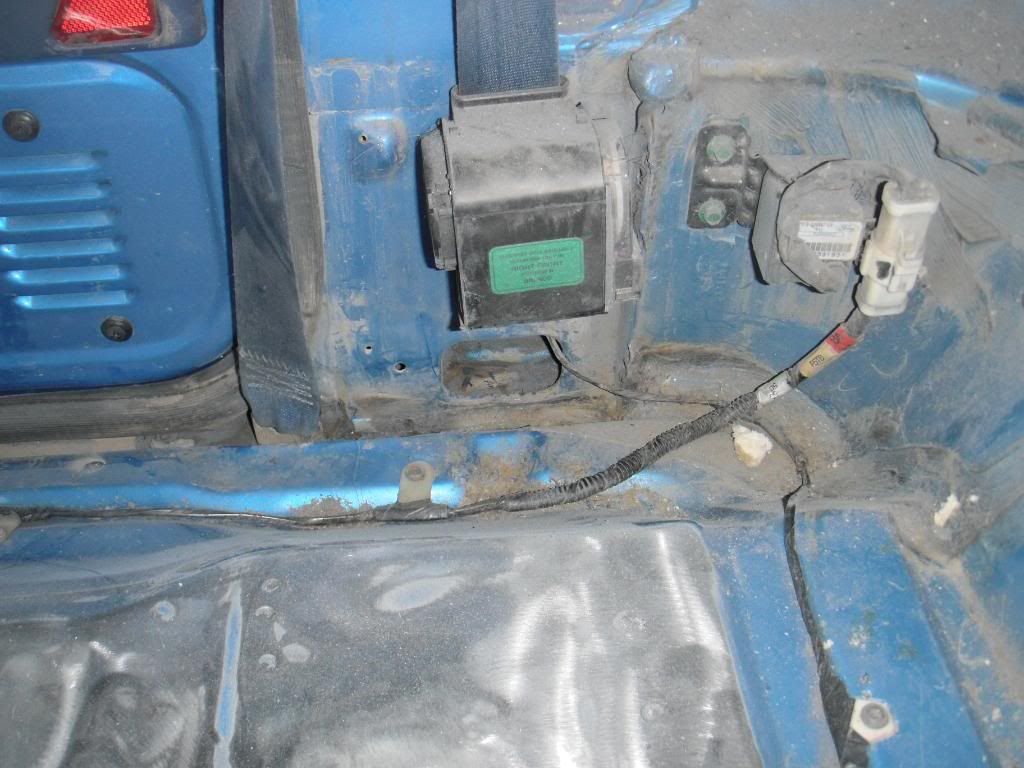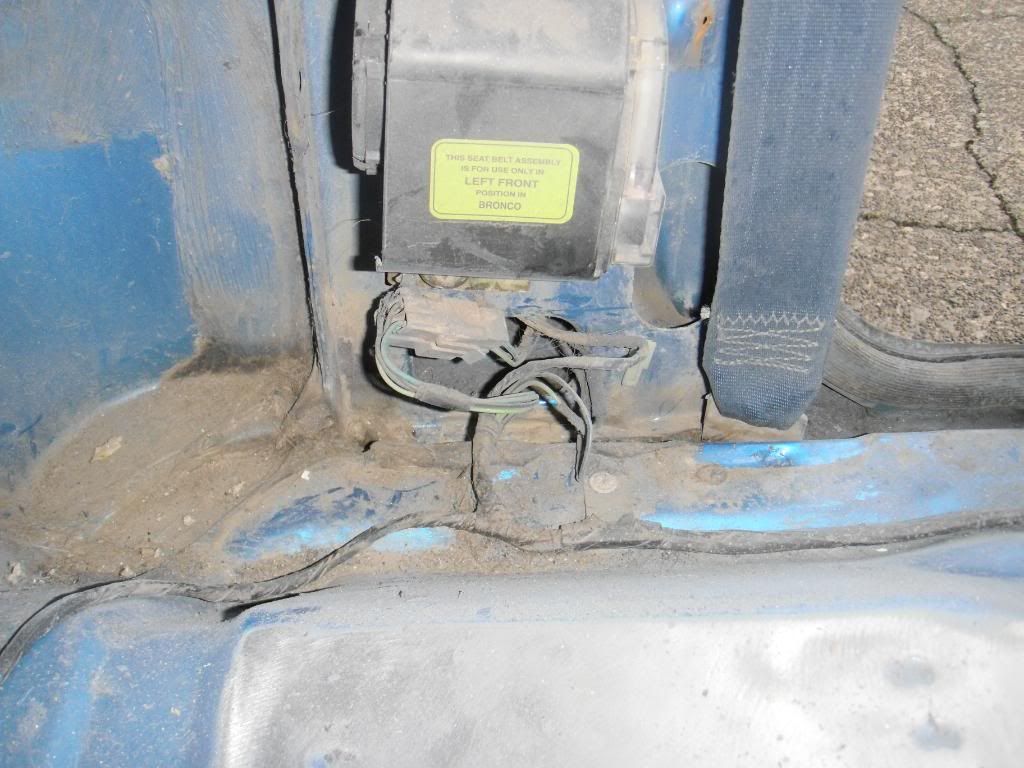 The only rust through I have found. A small pin hole.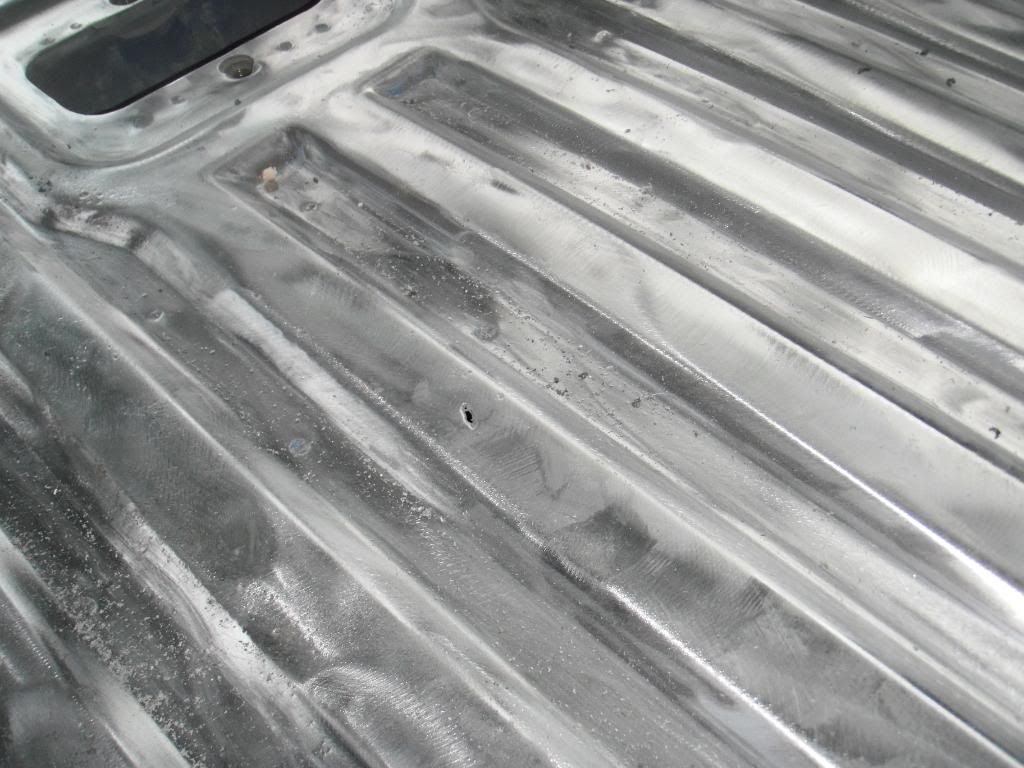 NEW SEATS I even get a arm rest!!!!