Discussion Starter
•
#1
•
So I'm just about done with my SAS and I have failed to make a build thread until now. But better late than never I guess.
First of all I would like to say that I tried to use as many stock parts as I could. Here is my parts list.
Axle - D44 out of a 79 Bronco, 4:56 gearing, eaton locker, new manual locking hubs, and a heavy duty diff cover from ruff stuff.
Brakes - Stock 79
Brake lines - The 88 extended ones from JBG.
Drive shaft - stock 88 that I got extended
upper coil buckets - stock 79
shock towers - stock 85-93 f250
radius arms - stock 79
radius arms brackets - stock 79
track bar - superlift extended 79
track bar mount - ruff stuff
coils - 4" lift 79
shocks - pro comp 16 - 26
tre and drag link - DOM
pitman arm - I used the drop one that I had from when I did my 6" lift.
new steering gear box because I needed one.
Here is a before pic. I had already done a 6" lift with the TTB.
Here is my new to me axle.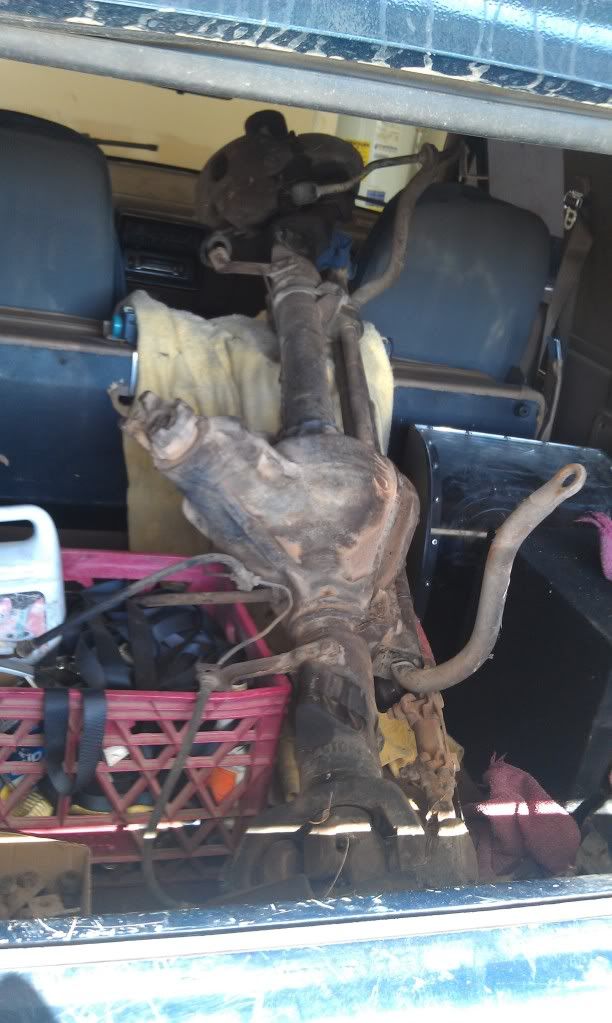 I had to bow out at this point, and I took the axle to a shop to have it re-built. I don't have to means of knowledge to do it myself.
So of course the first thing I did was rip everything out!
I didn't take a whole lot of pics so I'm going to apologize for that. After I ripped it all out and cleaned it up I thought that the most important thing to do first would be the coil buckets.
The drivers side was a PITA. I think that was the main thing I learned from all of this was that everything on the drivers side sucks. But like a lot of people I wanted to move the coil buckets forward an inch for better fit with bigger tires. that's the whole reason that I used the 79 coil buckets, you can use the stock 88(or whatever year you have) if you don't want to move them forward. So to move the drivers side forward I had to notch out the bottom and move the bolt locations.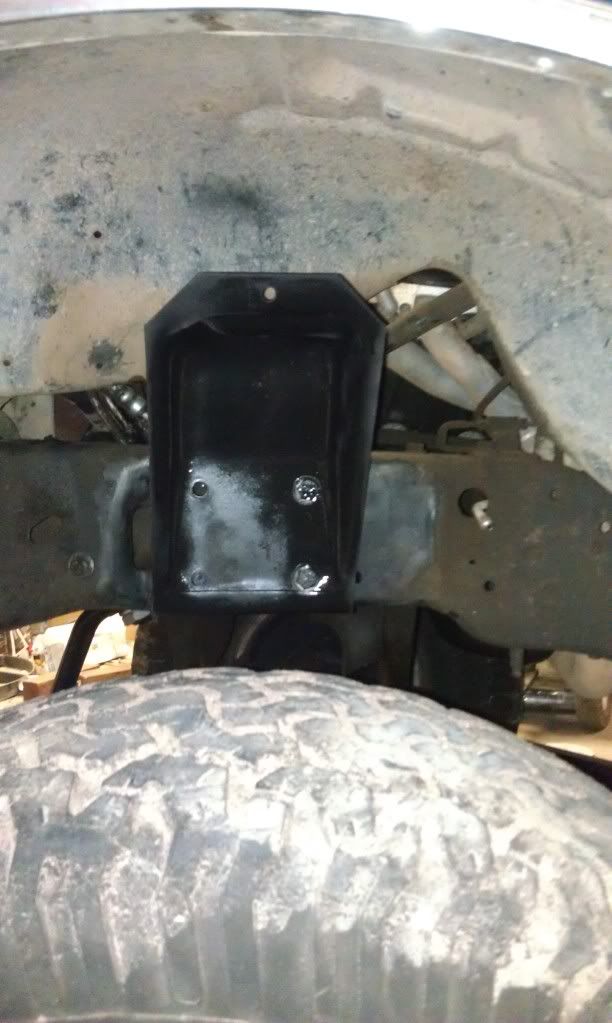 the passenger side went in like a breeze.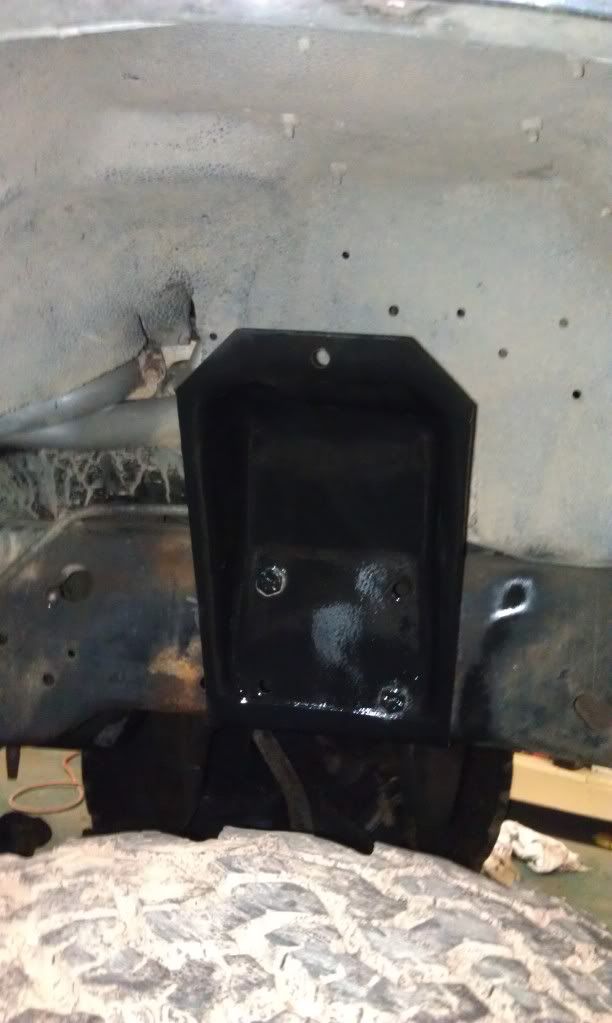 After that I got to hang the axle from the coils and then figure out placement for the radius arm brackets.
I decided to use the stock 79 brackets because I'm only planning on doing a 4"-6" lift.
I located the track bar mount just forward of the coil bucket. I didn't take a pic of it yet but you can see the spot that I cleared off for welding.
To install the tre and drag link I had to use a reamer which was fun.
I also had to cut the front part of the cross member and I had to remove the old power steering fluid cooler and put in a new one that I picked up at auto zone for $20. It was actually a tranny cooler but it will work.
I got to make a trip down to Driven Auto to pick up some parts, bronco heaven.
It's on it's own weight right now and I just drove it on the freeway. After doing that I realize that I need to get a steering stabilizer and get a professional alignment. My redneck alignment is just a little bit off.
I also need to switch out the stock D44 yoke with the old TTB one so I can get my drive shaft u-bolt to fit.