Discussion Starter
•
#1
•
D44, tires & more
Need to get stuff out of my garage, its getting too cluttered in there.
D44 with a lunchbox locker and 4.56 gears. Moser max axle shafts, 8 lug outers (I have some 5 lug outer parts too), aftermarket diff cover that says 'bronco', rearmed knuckles for a 1 ton tie rod flip, completely rebuilt w/ bearings, ball joints, etc., stage 8 spindle hardware and at least 2 sets of lockouts. Lots of extra parts to go with it. $1000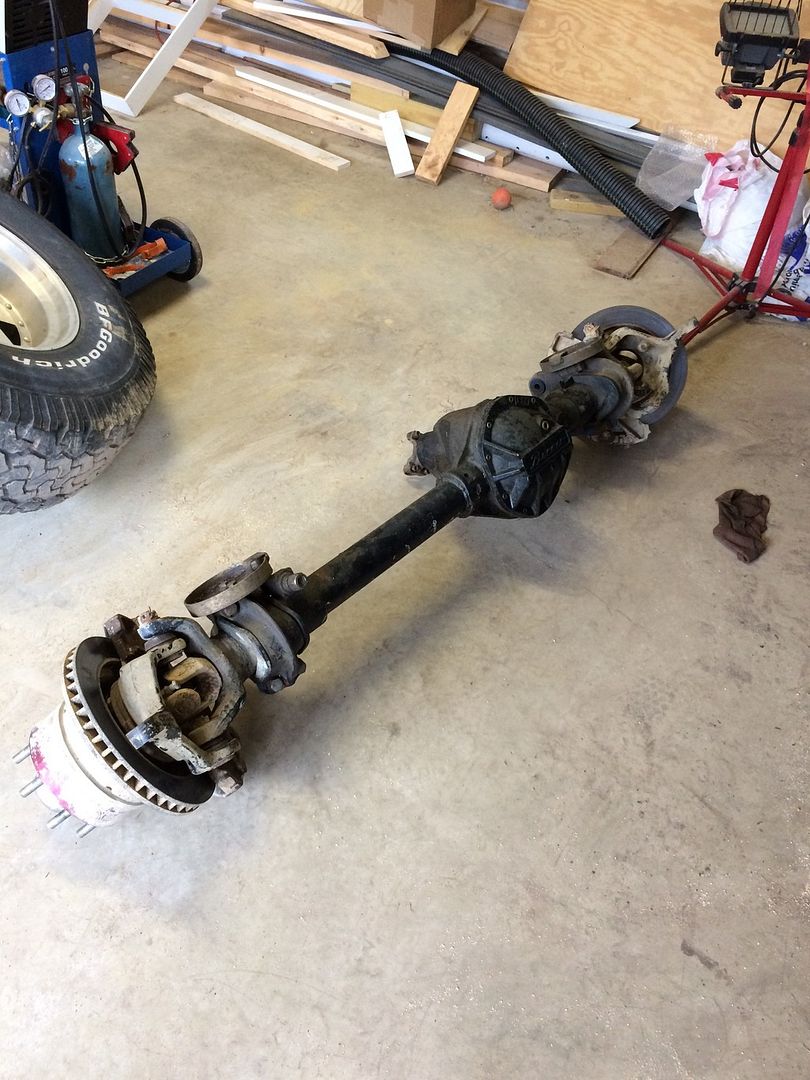 (5) 37x12.5x17 tires. 4 are cooper stt's, one is a brand new irok. They come on stock H2 wheels, bored out for sterling hubs. Had them since last summer? They only have a few thousand miles on them. SOLD.
Ive got more to add, but those are the big ones right now. May be getting rid of my front bumper soon too.