I haven't even had my ttb lift on my bronco for that long now, but I want to move on to a sas. I should have never bought a lift for the stupid ttb. :banghead After collecting parts for some time now and talking about starting to tear down my bronco, I finally started yesterday. :banghead Hopefully since I have now started teardown, it will go a lot quicker. I just need to order a couple more parts for the swap but I have enough stuff to get started now. And since I am out of school and working steady the cashflow is good. :thumbup
First to showoff some parts.... First I picked up a sterling 10.25, and then had it regeared to 5.13's. I'm just using the stock L/S in it for now. Lockers front and rear will come in the future. Heres a pic of the axle after a little time with the grinder.
And then I cut off the low-lying stock shock mounts.
To be replaced with these from Ruffstuff for better ground clearance.
(Lost that pic into photobucket trash...)
I have a diff cover for this from Great Lake Offroad but it won't be going on until the first time I change the fluid.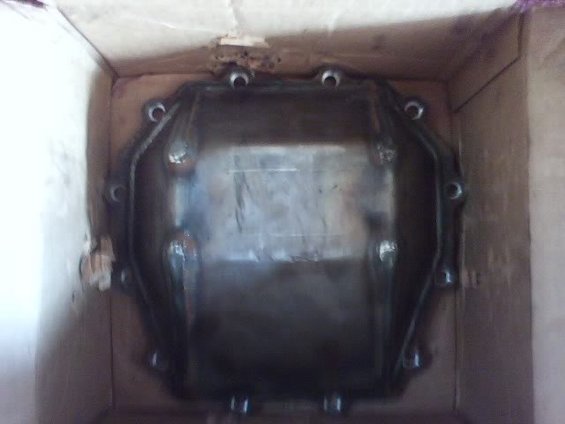 I picked up a kingpin dana 60 off craigslist for cheap and then had it regeared to 5.13's. Just keeping the front open for now, until lockers come later on. The guy already had the leaf spring perches cut off so it was less work for me. :thumbup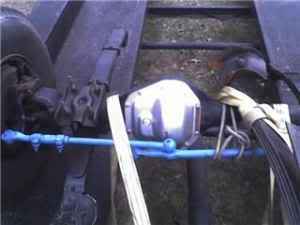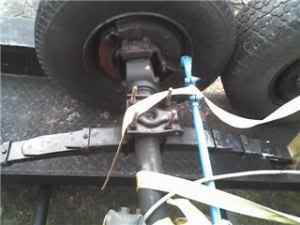 I have a diff cover for this from Ruffstuff but it won't be going on til the first time I change out the fluid.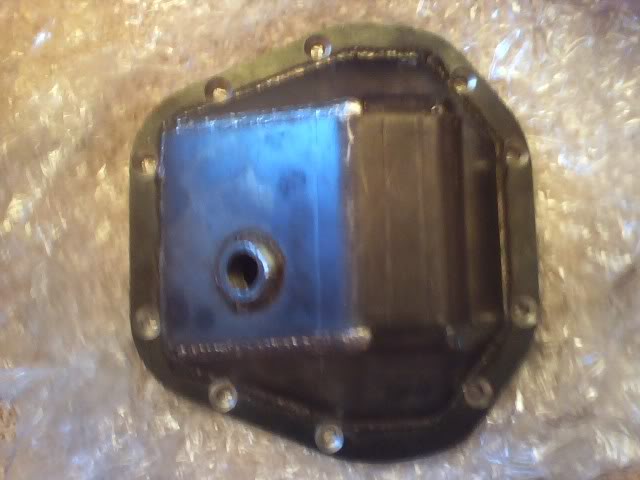 Picked up some shocks.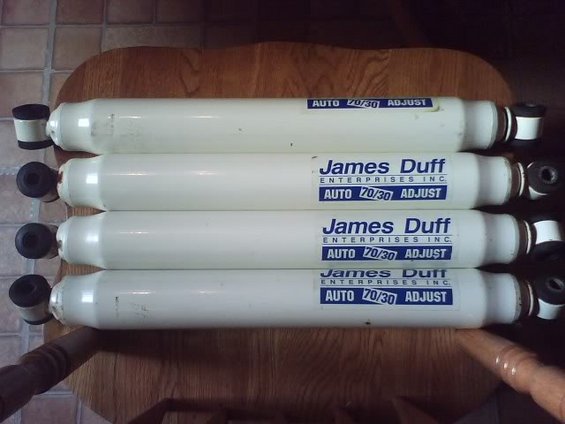 I will be ordering the weld on cage arms for a d60 in the next few days as well.
I'm going with the JBG Superlift 6-6.5 coil springs.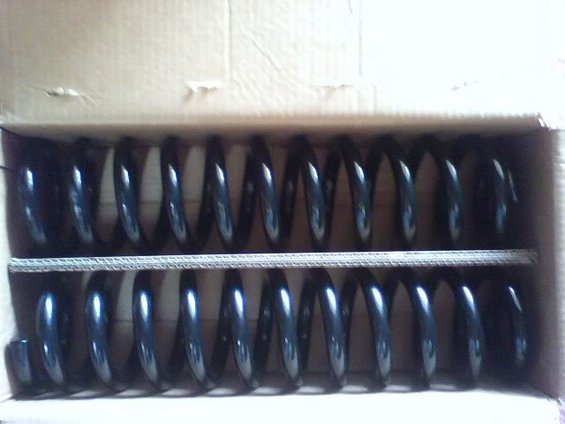 My f250 shock mounts.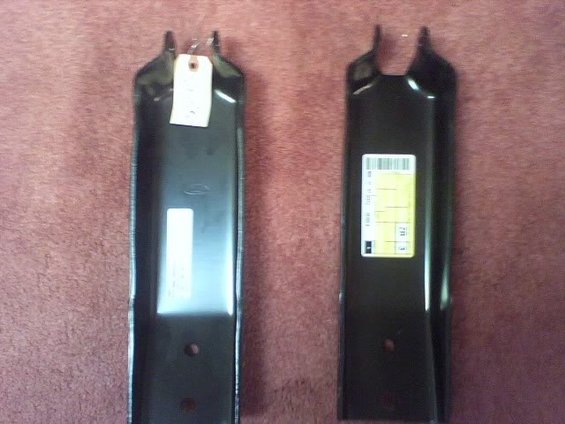 And some other hardware...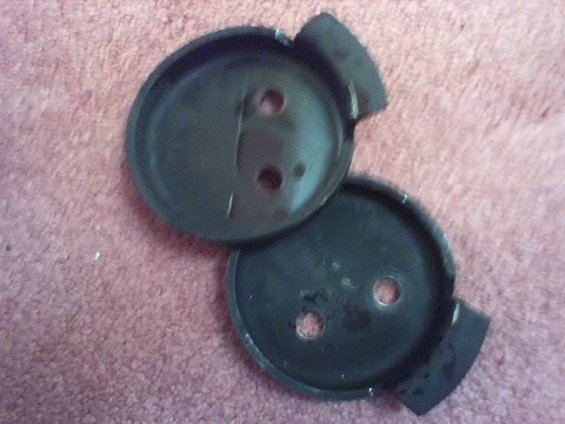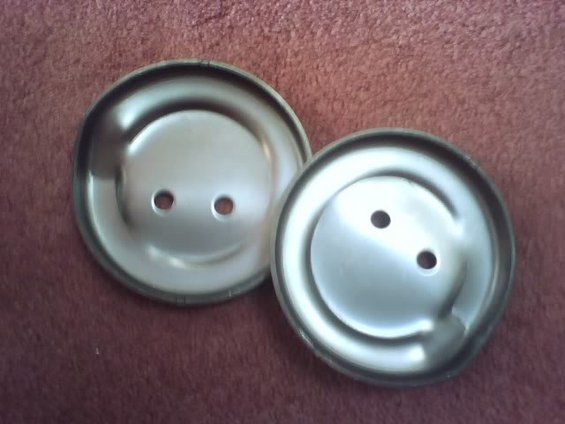 I have some 78-79 style coil buckets that I need to clean up and they came with the original upper retainers as well.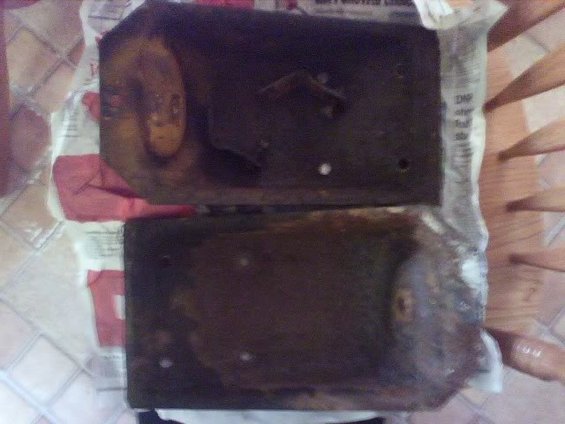 Enough of parts....now for some progress. :chili::chili::chili:
A pic of the Skyjacker 8 inch ttb lift for it's last time in there.
My front lift components and rear shocks will be up for sale soon. Look for a for sale thread. :thumbup
A pic from the front.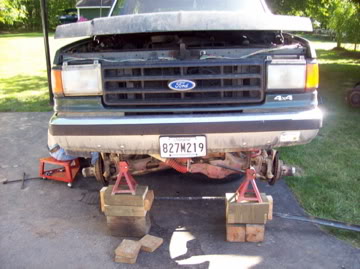 After some wrenching. :thumbup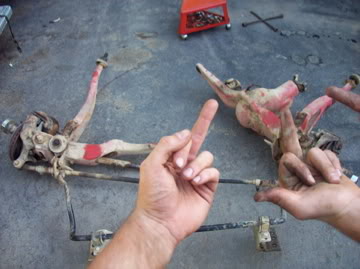 Driver side coil bucket off, need to get the passenger side off today.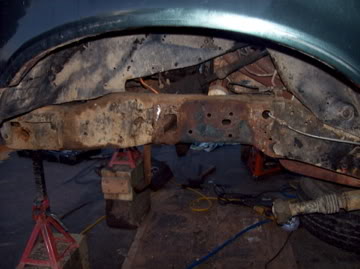 And a final pic of the bronco and my workspace...a corner of the driveway....:banghead
Any suggestions or critique from anyone..I wanna make sure I do this right. :thumbup More updates will be up sometime later today after I get to work again.