Discussion Starter
•
#1
•
Dent the exhaust or fire wall?
My down pipe off my turbo is rubbin on the fire wall. So I'm wondering what your guys/gals opinions are of either pulling out the down pipe and trying to reshape it either by heating and hitting with a hammer or poss puttin in a press. One of the problems with doing this is i have to take off the turbo get the down pipe out which I don't really want to do. Or trying to push in the fire wall a bit. Here are some pics.
Here is a pic of the down pipe up against the turbo you can see how close to the fire wall it is.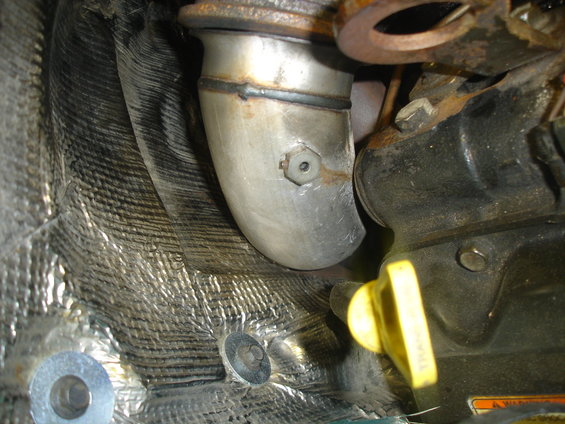 Here i've separated the down pipe form the turbo you can see the whole it has rubbed in the heat shielding.