Discussion Starter
•
#1
•
I did not find a writeup on door hing replacement so here is my attempt at documenting mine.
I figured I needed to support the door enogh though the lower hing will be staying put. A cinder block and jack stand worked nicely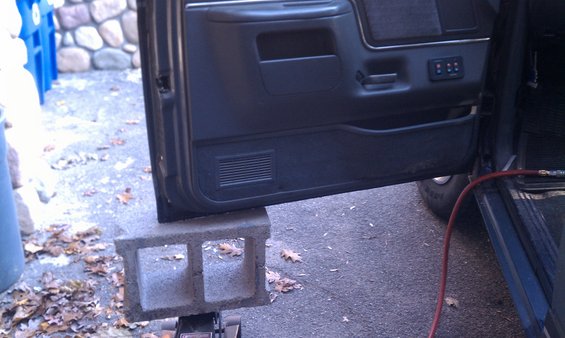 I used an impact chisel to remove the top portion of the pin. Was a little tight but I managed to get it flush with minimal damage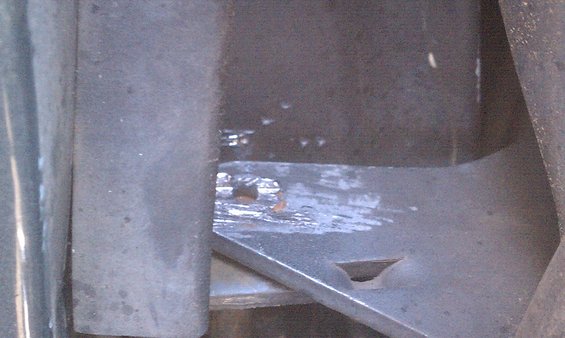 Then I used a log punch to hammer out the pin.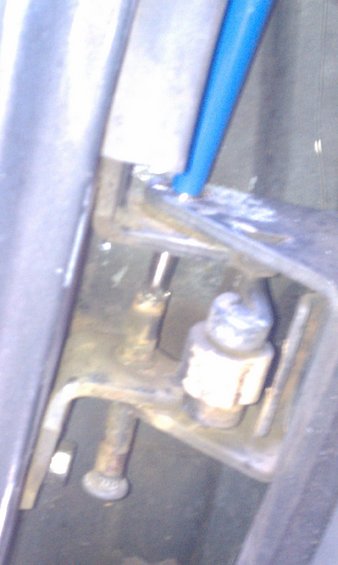 Inspecting the hing I did not expect brass bushing, thought they would be nylon or something and was thinking maybe these were replaced already.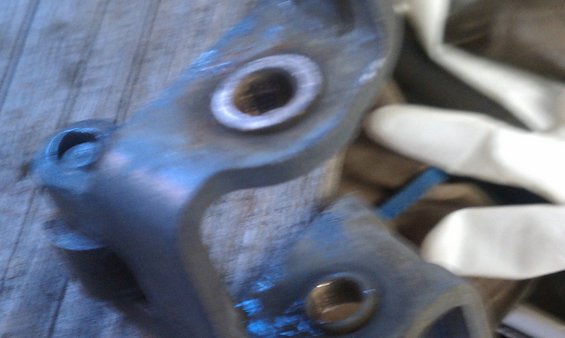 But the old pin looks like factory.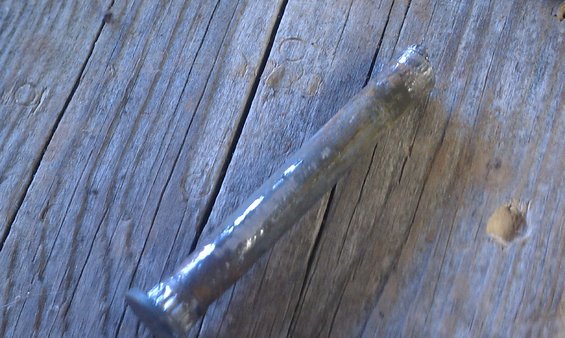 The air chisel did not do that much more damage to the metal then using a grinder, and I did not have to take the door off.. :thumbup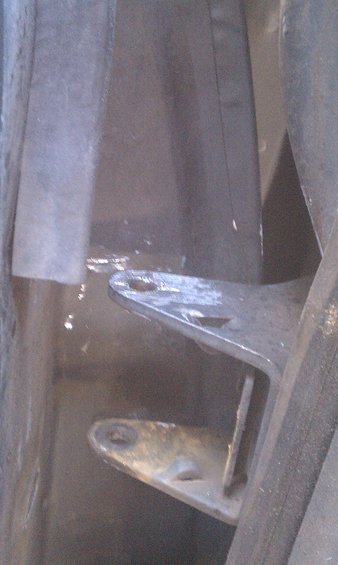 I again used the impact chisel to remove the old bushings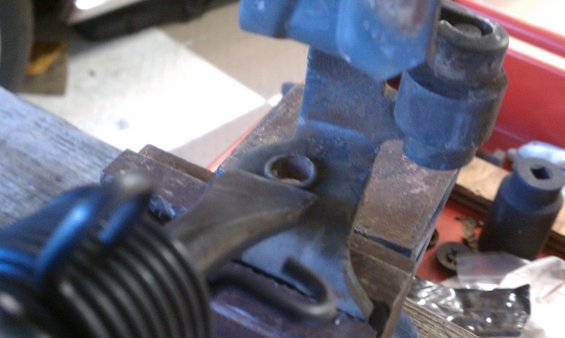 Old bushings on the left, new bushings on the right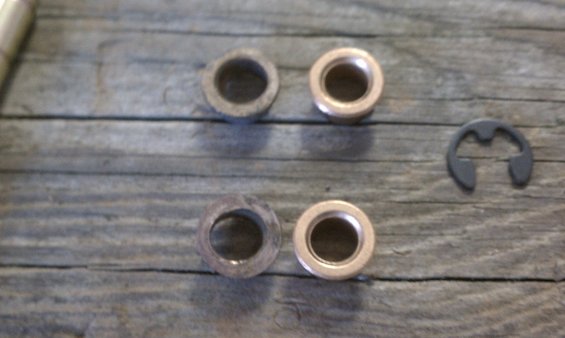 Be careful to line up the new bushing as they are brass and could be warped or damaged if you try to force them. They should go in easy enough. I saw this technique used in another users supermotors album. Place a socket on the back side and use channel lock pliers to force the new bushing into place. It only worked for one of the bushing. I had to hammer in the other one.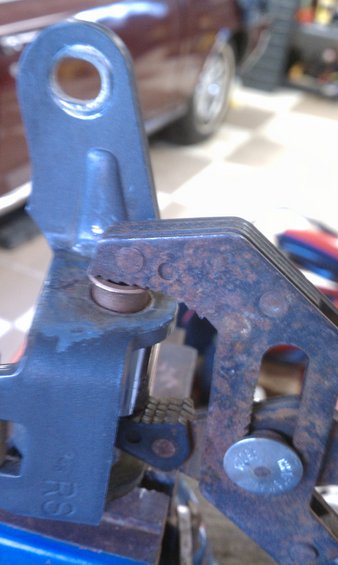 Nice an flush.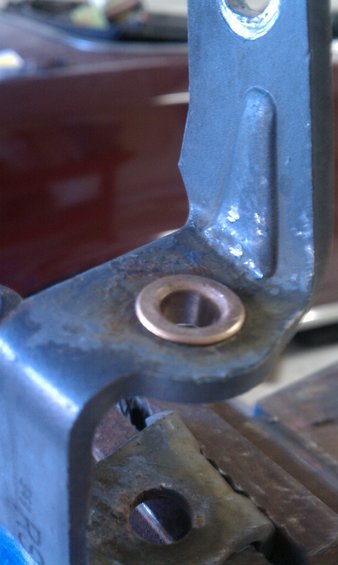 Using the jack with cinder block, I was able to get the hing 99% lined up. Then I gently hammered the pin into place. Last step is to put the locking pin in place. I did not do the lowers at this time as they seem to be ok for the most part.