Discussion Starter
•
#1
•
I attended Broncorama at Jeff's Bronco Graveyard this year and I bought one of the billet headlight/accessory switch knobs with the Bucking Bronco for the Early Broncos from Bronco Driver Magazine to see if it worked on my '95. Well, it does! I've got a few pictures of some before and after shots. I didn't seat the the knob all the way down the switch's shaft otherwise it would hit the bezel on the dash. However, there was enough length on the shaft for the set screw to grab hold and keep the knob in place. I've had it on for a few days now and it seems to be holding on just fine! Pardon the dustiness of the dashboard, I like to cruise the back roads and don't tend to roll the windows up!
The old plastic knob with the decal fading.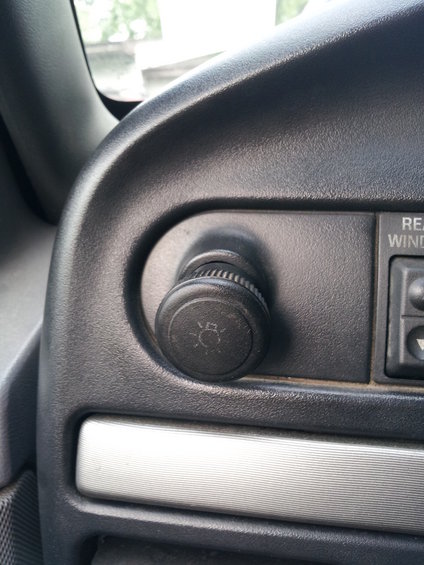 The new billet aluminum knob.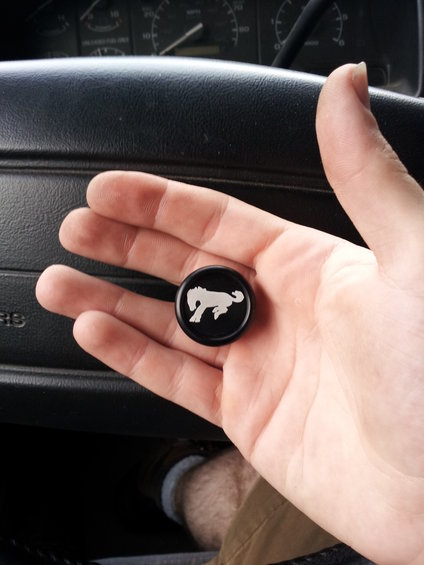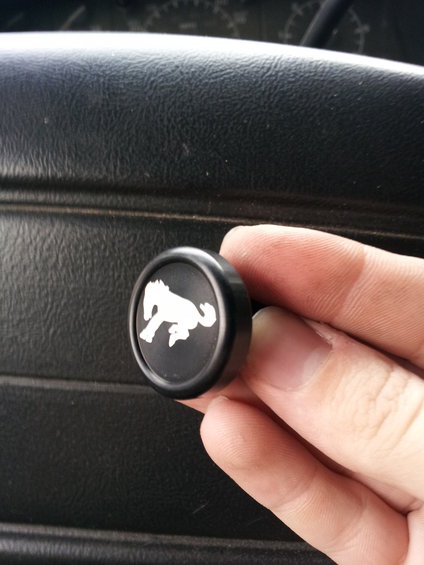 The removal.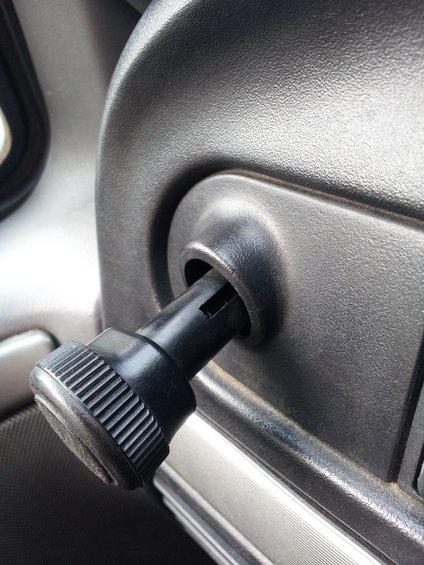 The triangular shaft of the switch.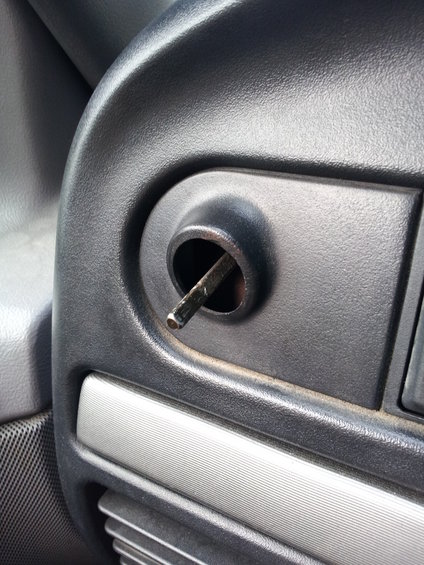 Held on by a hex-head allen set screw.
Tada!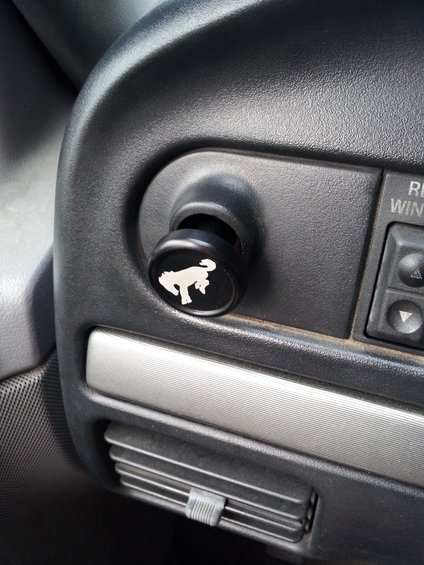 I might stick a microscopic drop of threadlocker on there to make sure the set screw doesn't come off. But I'll do that after I do the LED conversion in the instrument cluster.