The event took place at Rausch Creek Off Road park in PA. Mid-Atlantic Early Broncos is the group that puts it on. They do a great job as evidence of this being 16th one. Quite a few of us were there from this site to include CWbronco, thin blue line, reptilikus, OX1, Saltlife85, SilentOne, Sjueck, nineveh and of course me. It was a three day event which included a rock crawl comp, trail riding, show n shine, street cruise and a merchendise raffle.
What I drove, barrow (96 xlt 302 4" lift with 33's)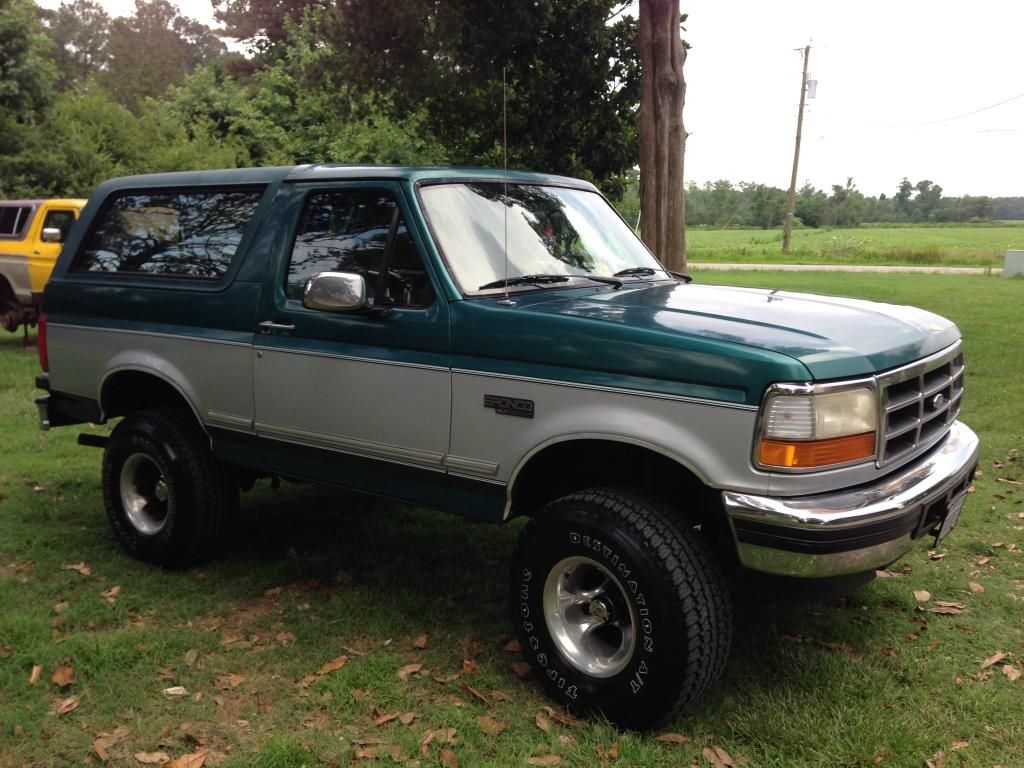 how I got it the 354+- miles to Rausch Creek (Cummins did well)
first picture I took (positioning the Bronco's for the group photo)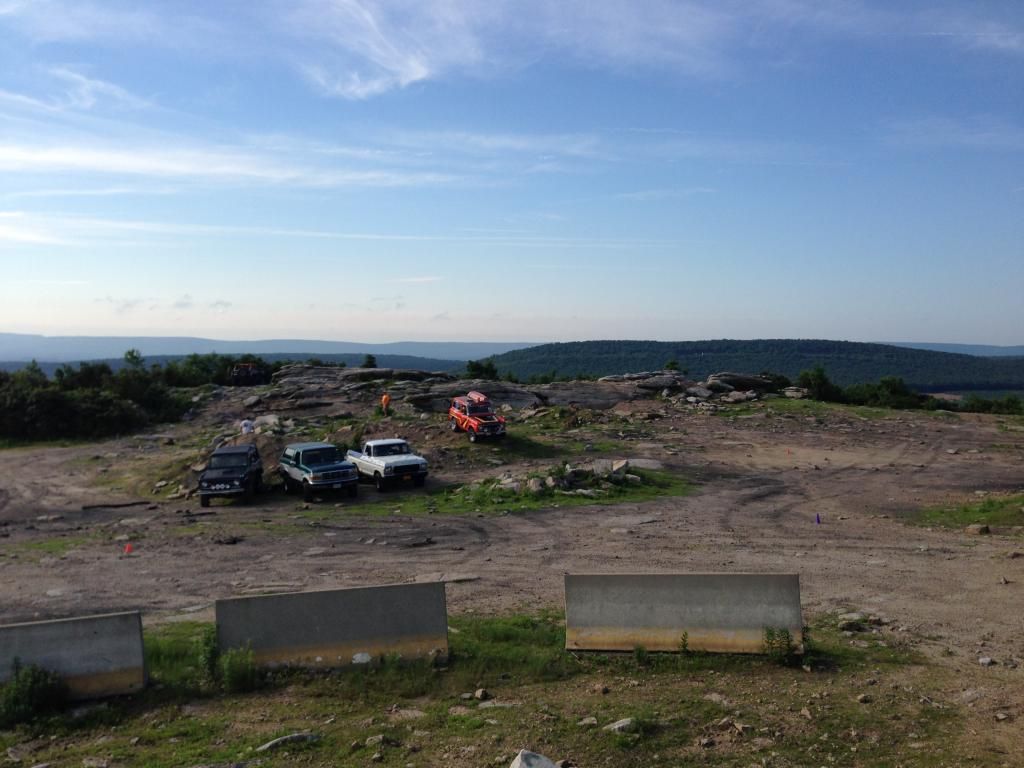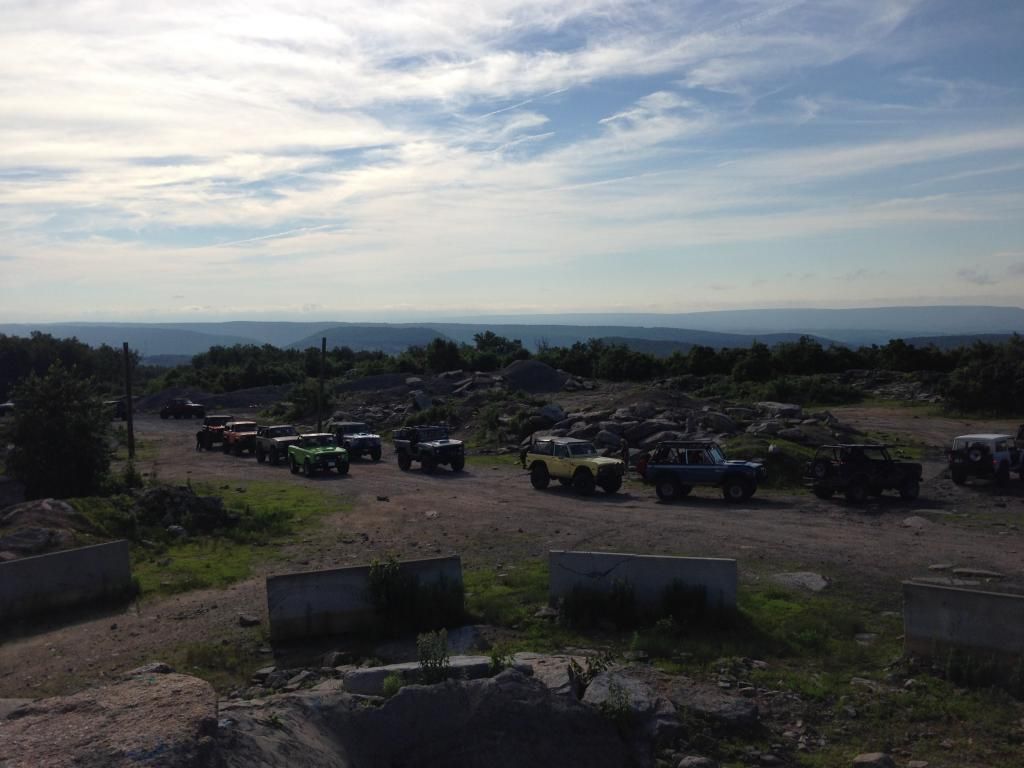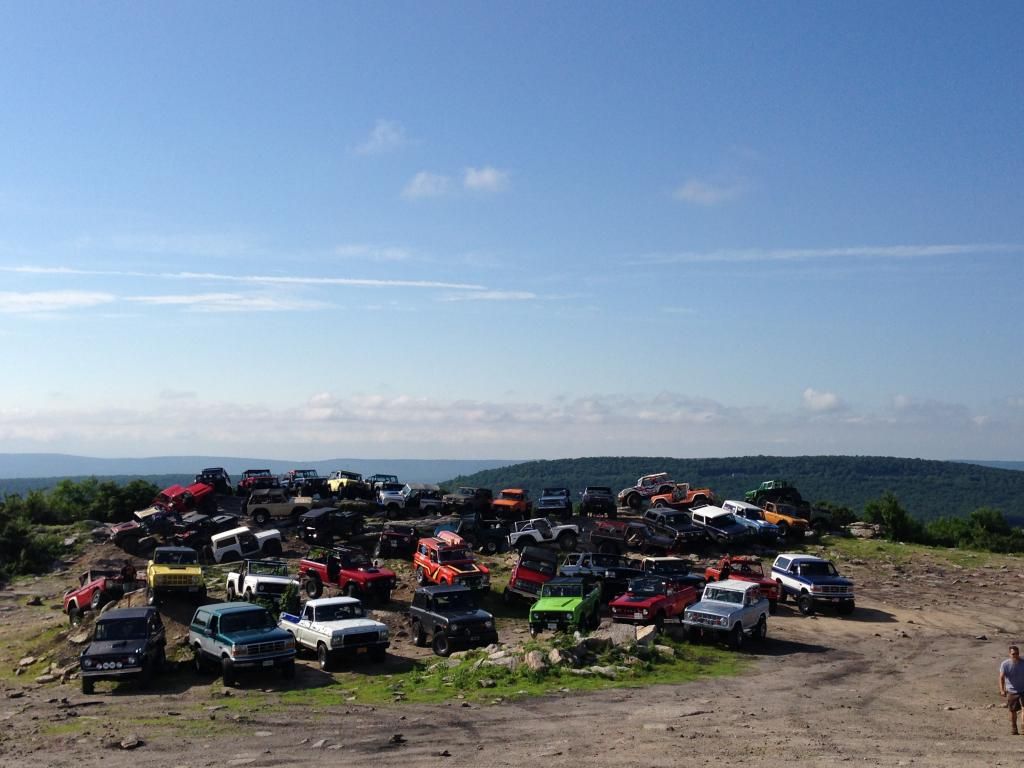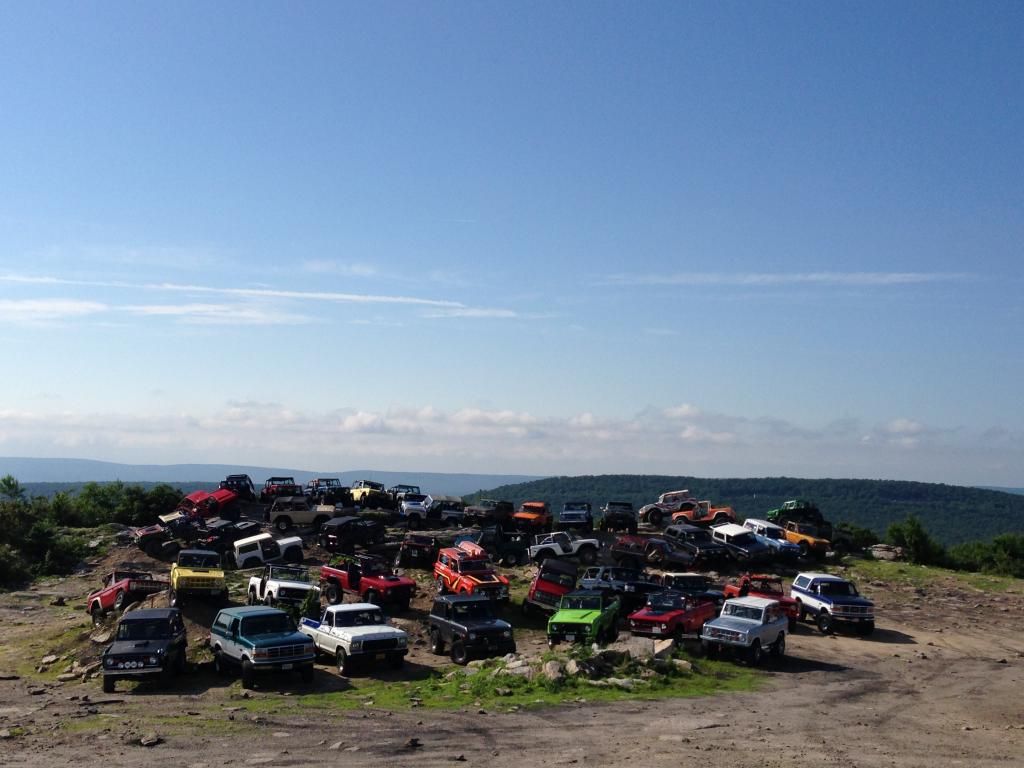 First trail tow of the event (yep, that's my ride) Seems stock auto hubs suck along with the window motor for low range make for a no go on the hill climb. 3x4 just don't get it while trying to keep up.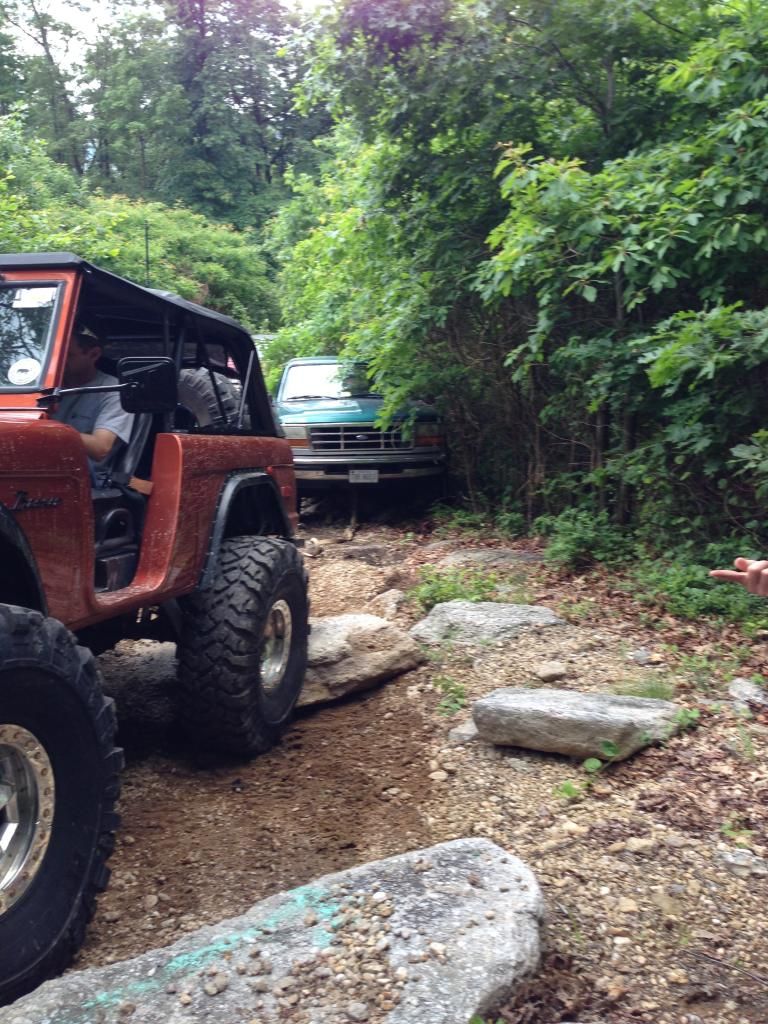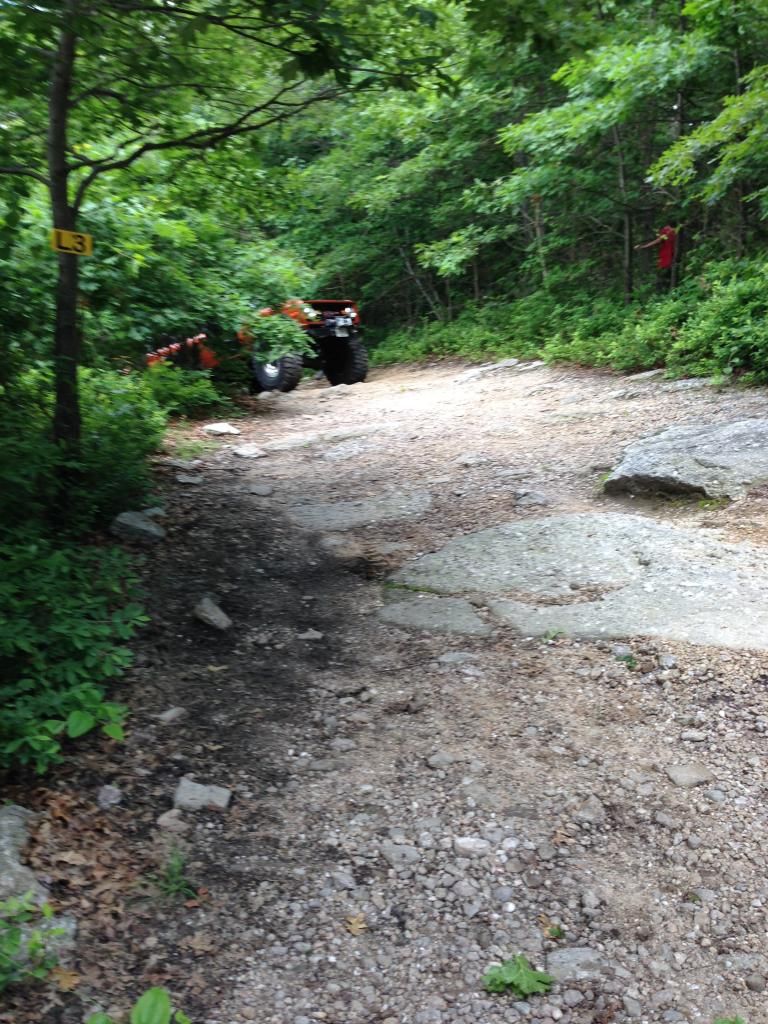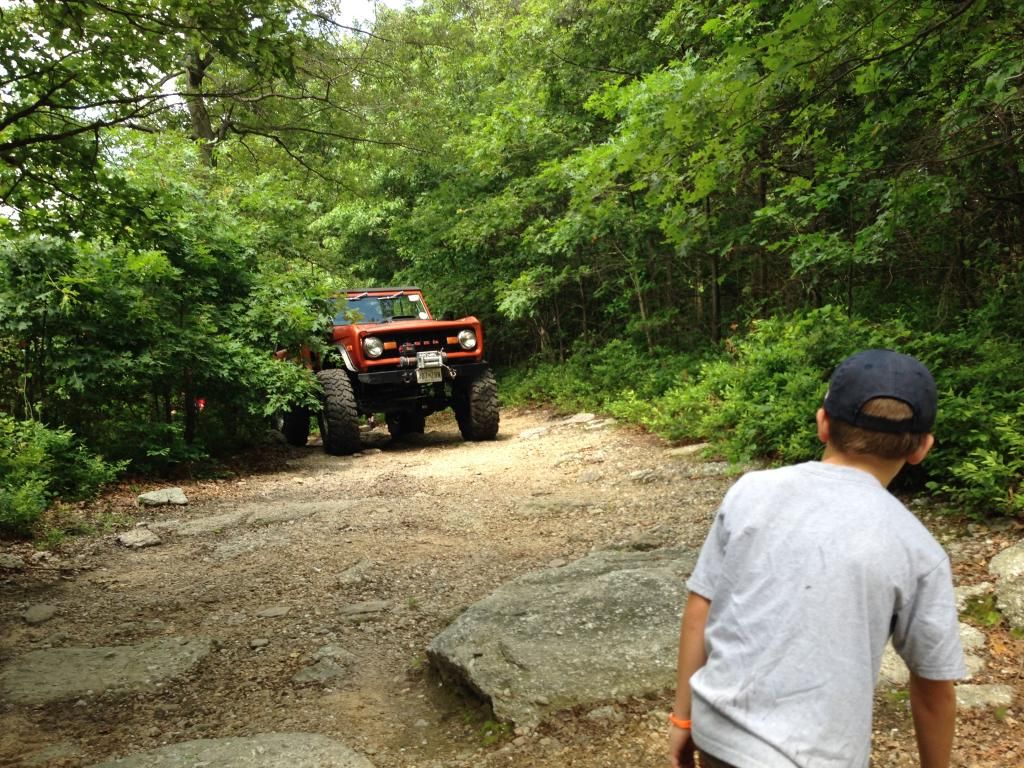 Trey my 10 yo took the pics. They were pulling me over to the right so I could back down and go back out. Parked the truck and hopped in with Stuart for the rest of the day. Stay tuned for more pics.