Discussion Starter
·
#1
·
So here we go! For those that don't know, this event is currently on-going; it started Thursday and will continue through til Sunday. So expect a ton of pics to be posted in this thread!
First off, let me say that the FSB presence at the Round Up this year was incredible! Tons of FSBs everywhere :smokin::rockon:rockon:rockon:rockon
Sorry I didn't get to say Hi to everyone, we weren't doing the whole pic thing, so we kinda just unloaded, aired down and went off into the park.
Me & Ox decided to go on Friday, to get some wheelin in with Darrel (Nineveh), because he's usually one of the only FSB'ers dumb enough to keep goin wheelin with us :toothless But seriously, we limited ourselves to one day because weve got another trip coming up, and usually one of us breaks something big :rofl:
Anyways, enough babbling, on to the pics!
From left to right:
me, Nineveh, Ox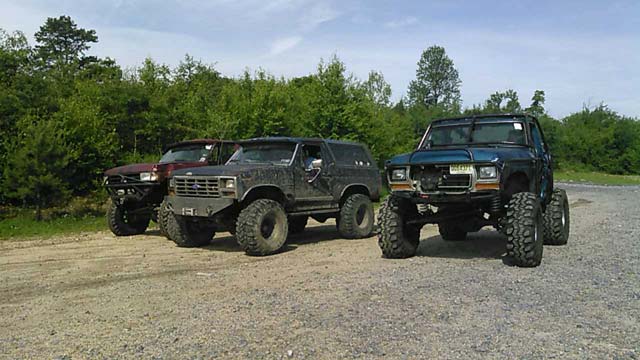 We went over to the NE side, and went straight to Outer Limits, which is wayyyy far away from everything.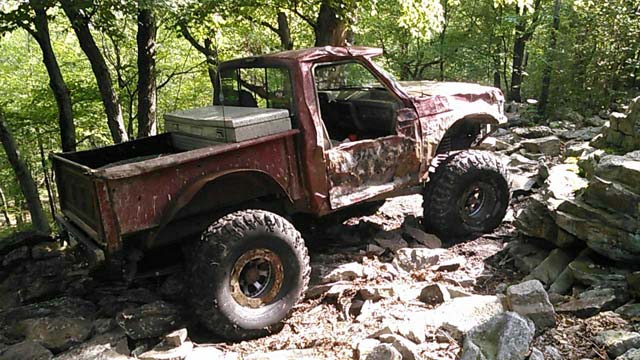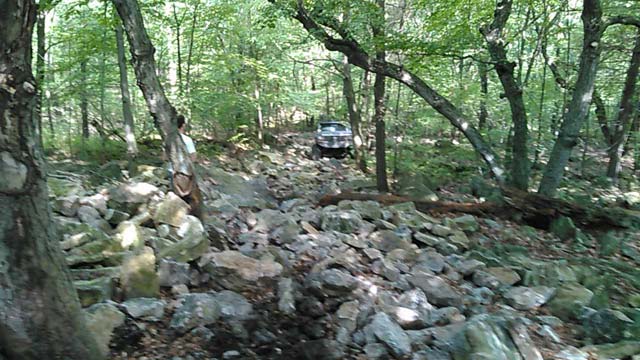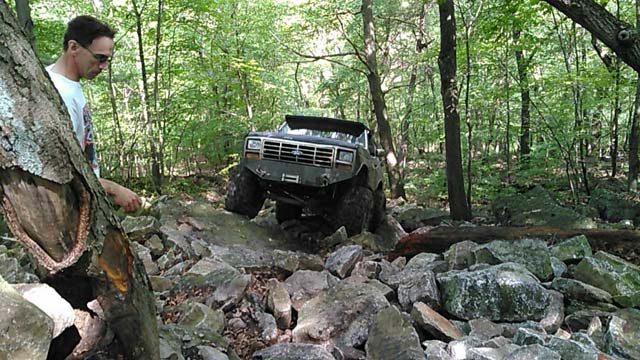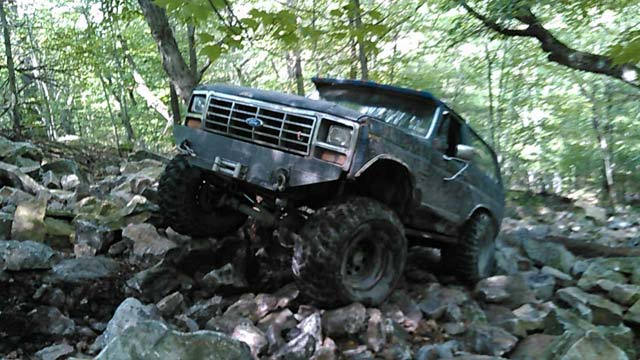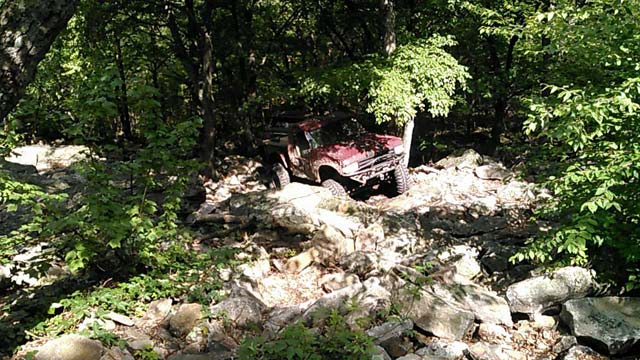 ...and unfortunately this is where Nineveh broke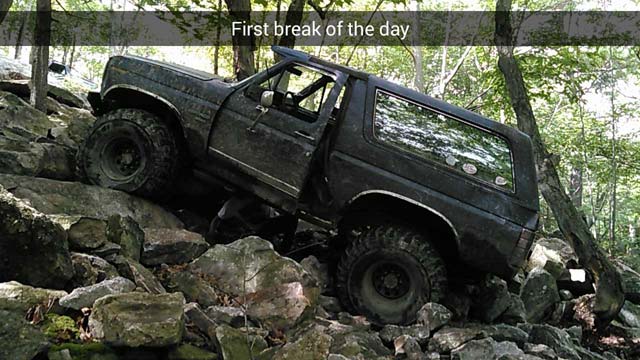 Broke the d.side motor mount, which lead to a torn trans mount, & the front d.shaft & trans linkage came apart.
Pulling him down off the climb: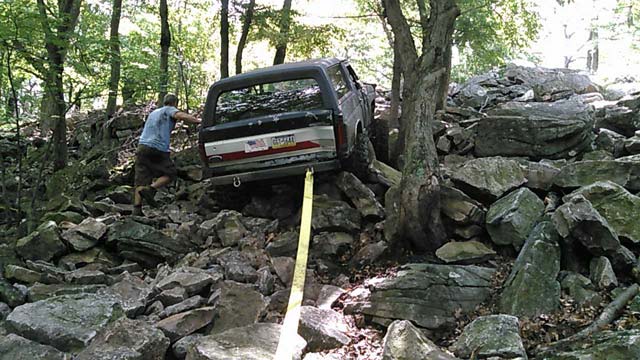 Big rocks here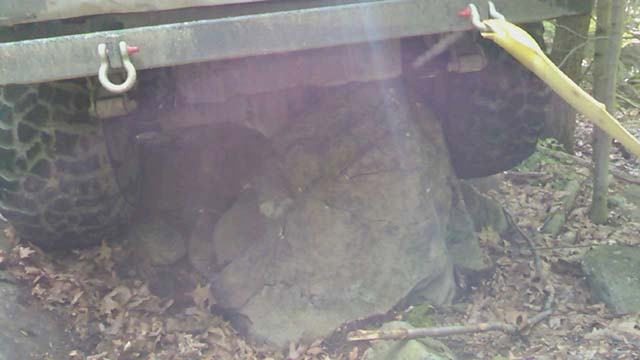 Getting the winch cable re-set, his truck deicded to roll away! Fortunately, I was parked behind him. Unfortunately, with the angle, his bumper went right under mine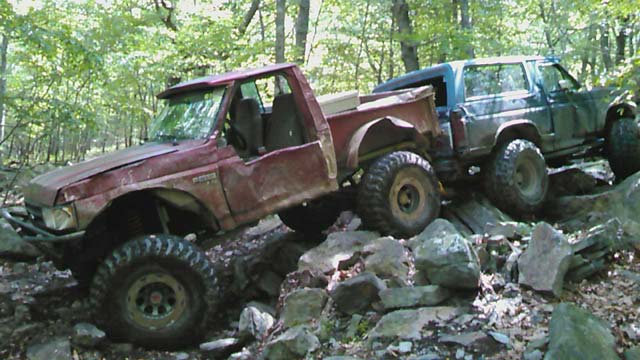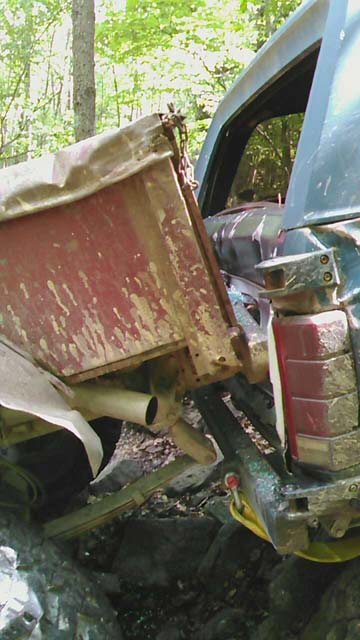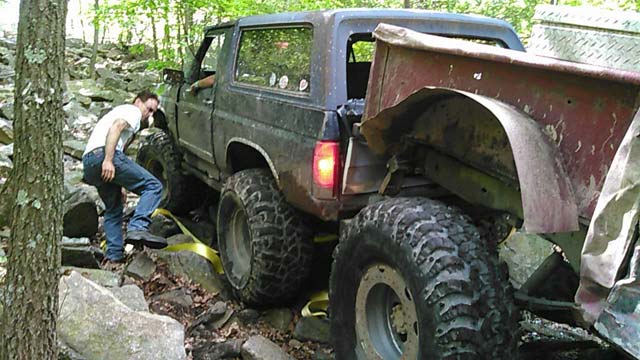 Down, and just about turned around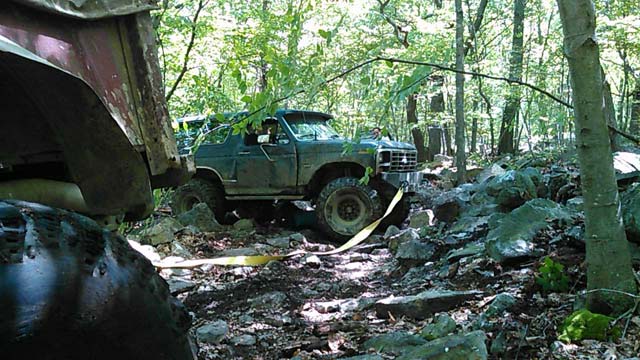 Unfortunately, we bent the front right leaf during the extraction. Fortunately, hes got another set at home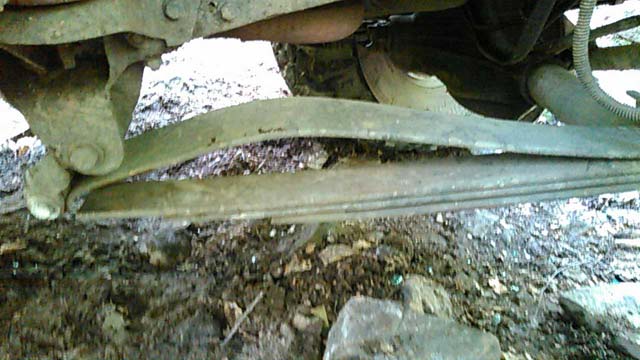 From here we were able to get the trans linkage back together, as well as the d.shaft, and he was able to limp it out of the park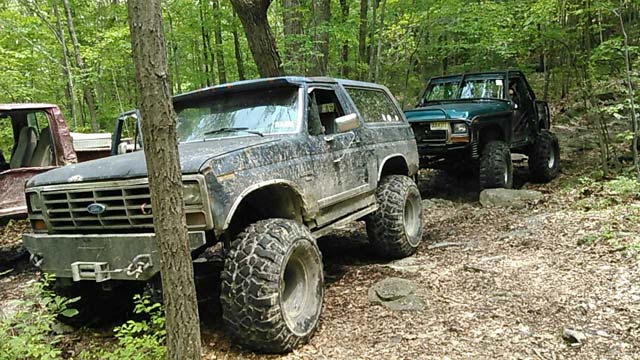 random pic: TTB spotted!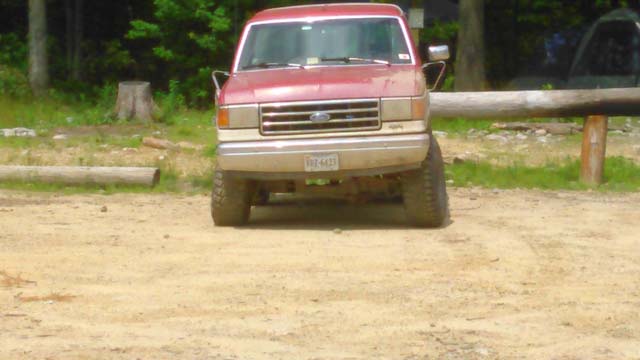 We dropped Darrel's rig off in the parking lot, and he rode with me/ox the rest of the day. We went over to the south side to run Cemetary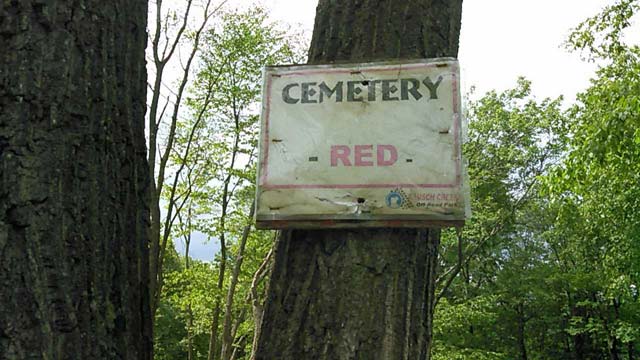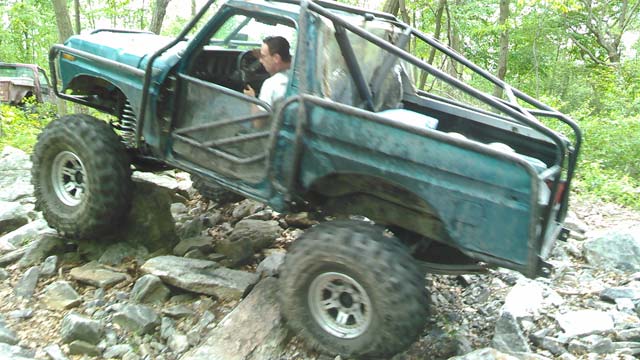 I shot a vid of Ox coming up the hill climb/exit, he makes it look easy (it kinda was)
(Please d/l this video; its too big to host on supermotors, so its hosted on my personal site, and I don't want to get hammered on the bandwidth!)
http://4x4.forensick.net/88bronco/images/150626/KVID6493.mp4
From there we went over to the West side to run Trail 20 (awesome new-ish black trail), then 13a, then we cut thru Rock Creek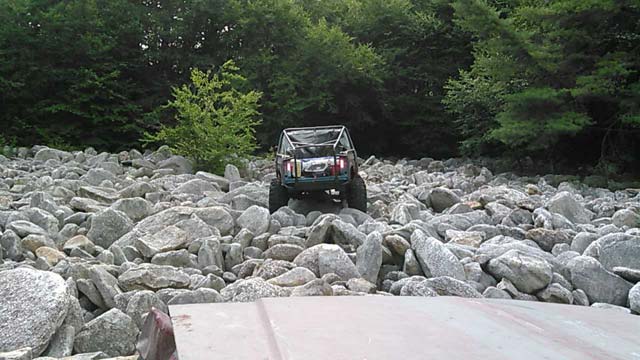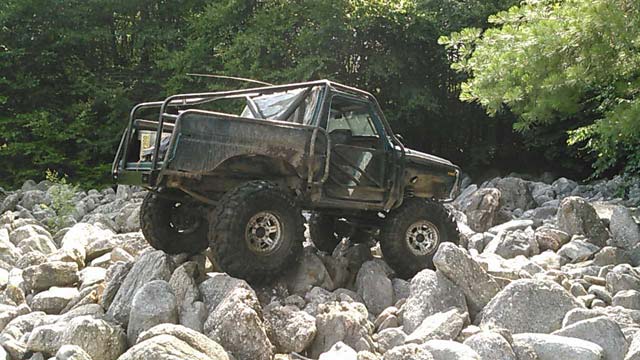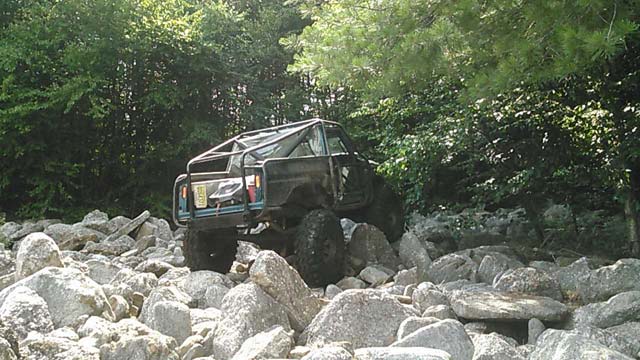 and then headed into Death Trap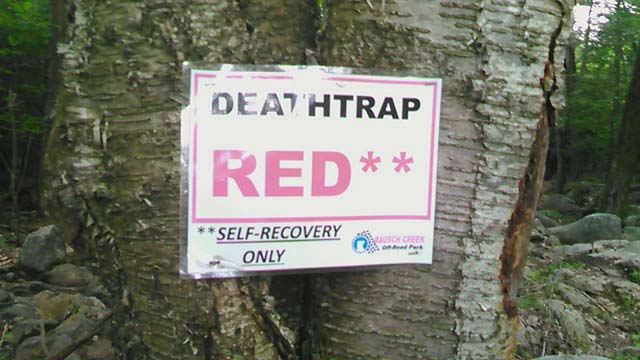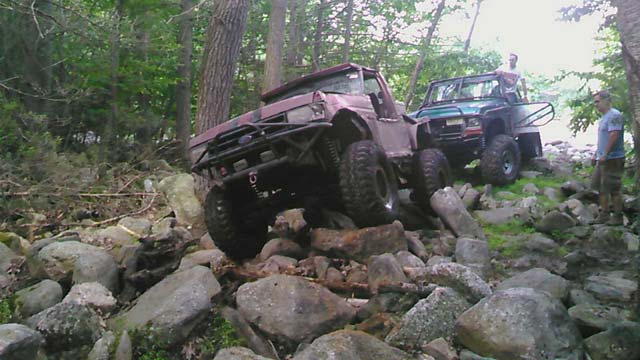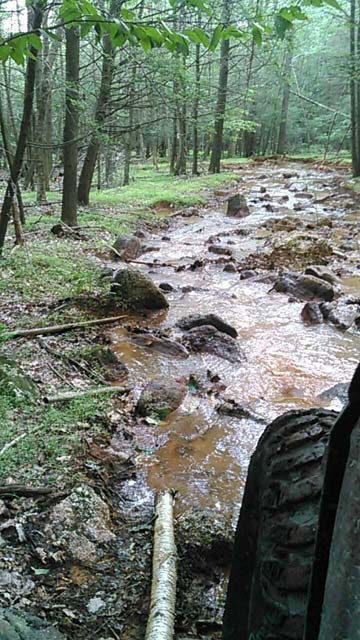 This runs out to 23, which loops around to the Power lines. But by then it was already 5pm, so we headed back to the parking lot and loaded up to go home.
Not a lot of pics, but it was still a good day of wheelin; lots of good trails run, and we did ~15-18 miles so we definitely covered some ground. Darrel shot some pics/vids, so hopefully he gets them online soon!