Discussion Starter
•
#1
•
There is a little wire coming off the top that is severed. Looks like it's been like that for awhile though 'cause the exposed wire is full of dirt. Anyone know where it goes to?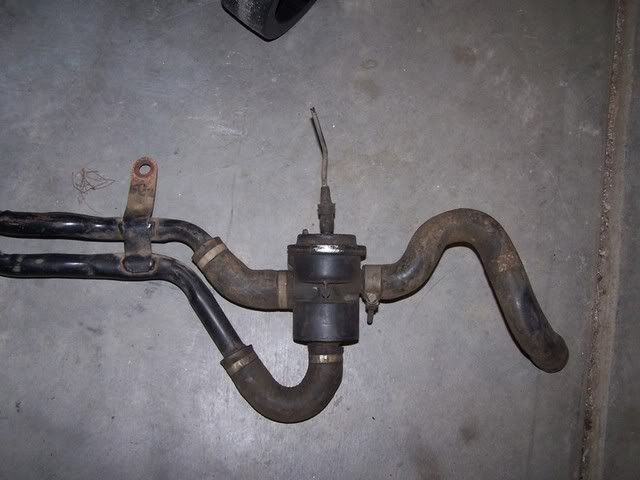 Also this little yellow wire is severed at the red 'X' just past that plastic tubing. I also don't know where it plugged in to. (This is not a pic of my engine) Anyone?
One more thing, if any of you guys could post pics of your engine bays that would help me out alot. I am putting my motor back in on Saturday so this would make it a little easier if I could see where everything goes. My Bronco is a '91 with the 351w so anything around there would be good. Thanks in advance!