Discussion Starter
·
#1
·
Pre-1992 Broncos have had issue with a poorly designed Relay Holder located in the driver's side engine compartment. Frequently these holders are broken due to the difficulty in removing a relay for replacement. Once the underside tab is broken that space for a relay can no longer be used. Relays are then usually found flopping around loose on the fenderwell which can cause damage or acclerate corrosion of the connectors.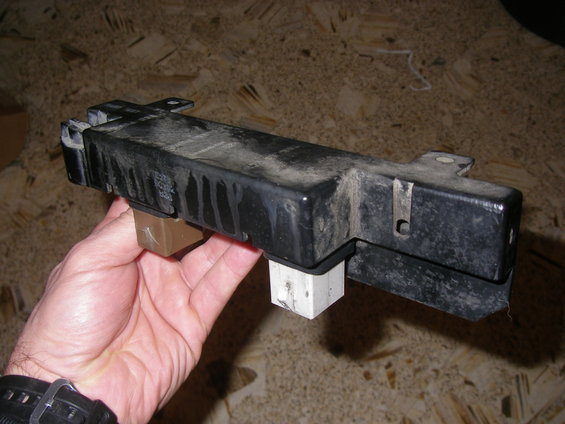 My 1990 Bronco doesn't have the luxury of a modern Power Distribution Box like the Explorer Box below, so I decided to make my own Relay Mounting Bracket.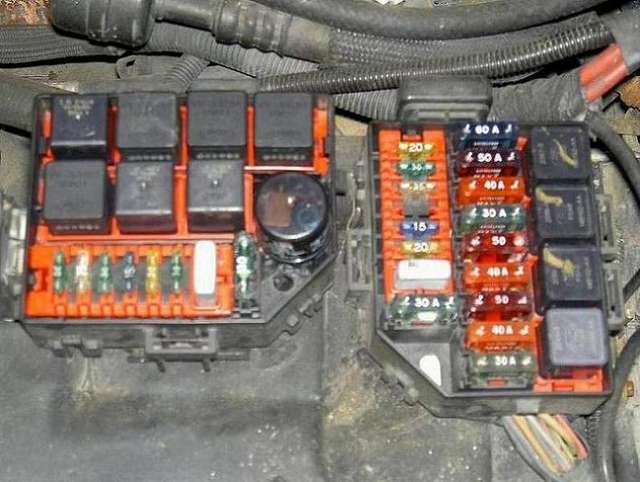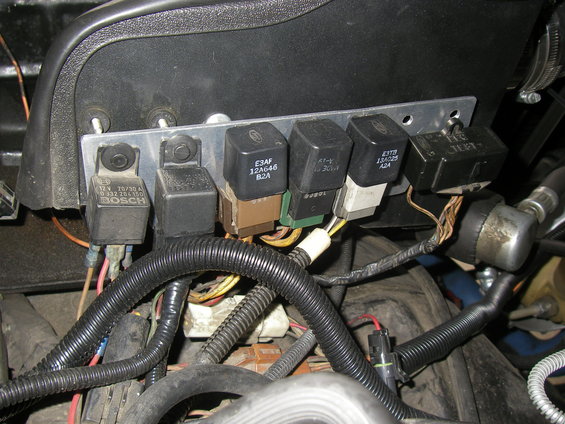 First I procured a flat piece of aluminum. I marked and drilled two mounting holes at the base to attach to the existing brackets from the old Air Box. This worked out well as I needed at least a 1" space behind the bracket for Push Type Retainers and Relay Mounting Clips that you will see later. Once the mounting location was set, I marked and drilled 1/4" Relay Mounting Holes 1/2" down from the top of the bracket and spaced 1 1/2" apart.
I then had to figure out how to mount two different types of Relays and the EEC Test Connector protector.
First was the Bosch Type Relays. Look for the ones with an integral plastic mounting tab and not a metal slide-in tab. The Relay mounting tab usually has a 1/4" mounting hole, although some will have a 3/16" hole that will need to be enlarged. I used standard plastic push-pin type retainers to hold them in place. The push-pins should have an 11/16" head and fit a 1/4" hole, such as these ones from
Clips and Retainers
. They come in a 25 piece package for $4.82.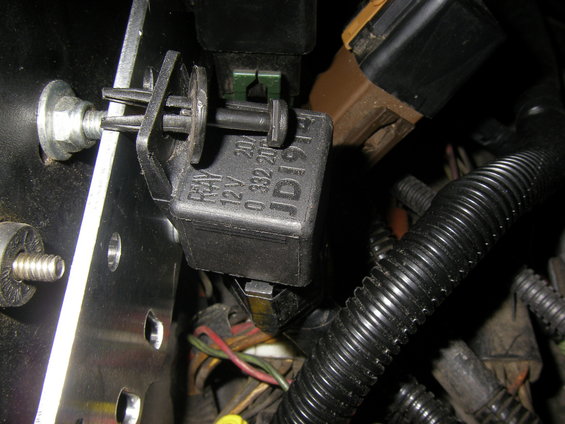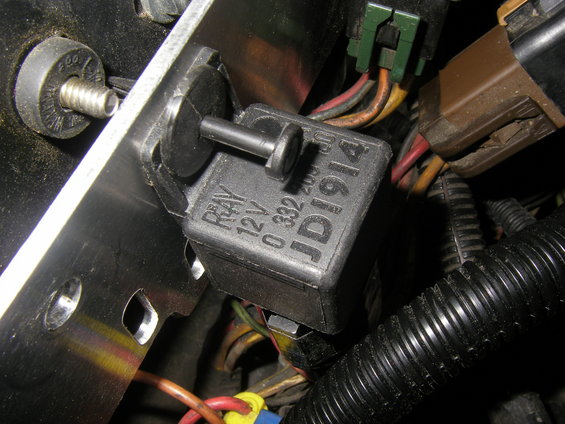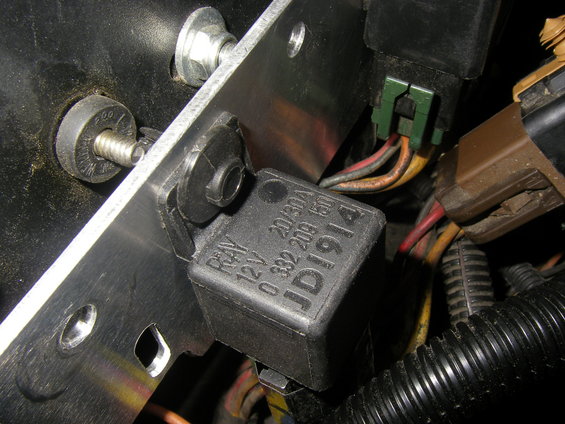 Next are the larger Ford Relays for EEC, Fuel Pump and Towing. These have a tab on the back for insertion of a mounting clip similar to the clips that are broken off in the old Relay Holder Box. I used AuVeCo Clip Retainers (PN 12133) available from
Clips and Fasteners
. They come in a 50 piece box for $3.28, so if anyone needs some I have extras. They slide in behind the relay until they catch on a little detent and then simply push into your mounting hole.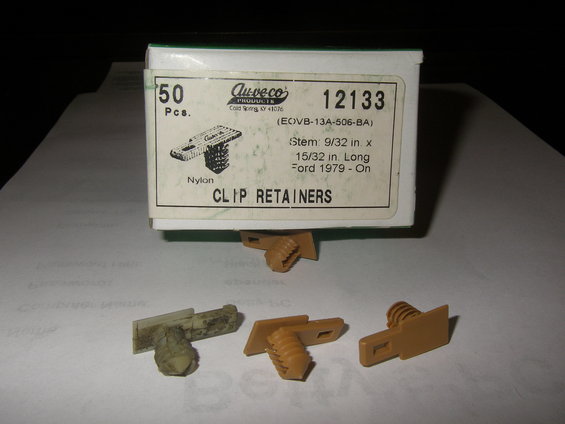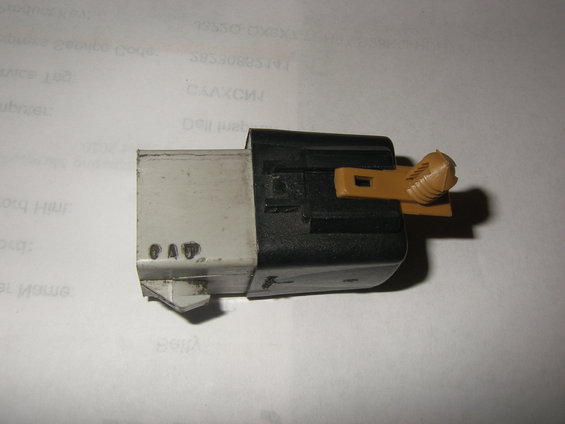 Finally, I procured a new EEC Test Connector mounting box. These also have a clip on the back for mounting and a detent. These clips are different as they have an orientation pin to keep them from spinning so you will have to elongate your mounting hole downward. I used AuVeCo Wire Routing Clips (PN 20569) also available from
Clips and Fasteners
. They come in a 25 piece box for $3.28, so again I have extras if anyone needs them. Note that my drilled holes were not lined up very well as I decided on the EEC Test Connector box after the fact. Now knowing that the dual orientation clip requires an elongated hole, you can line it up correctly the first time.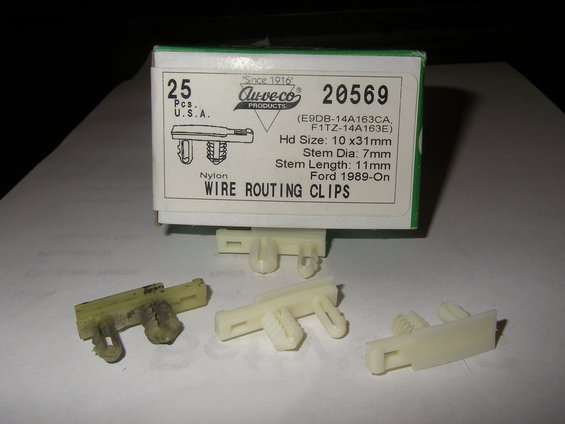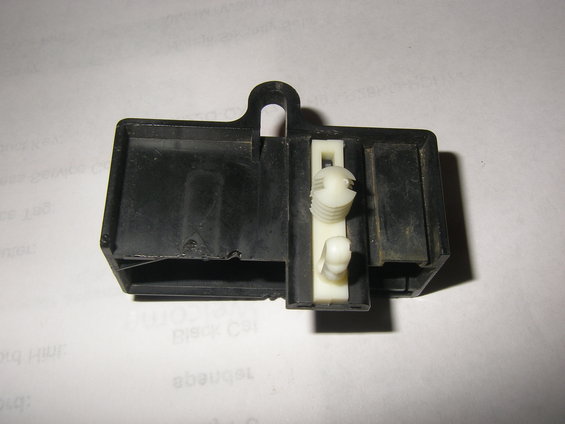 Anyway, when you are all done you end up with this...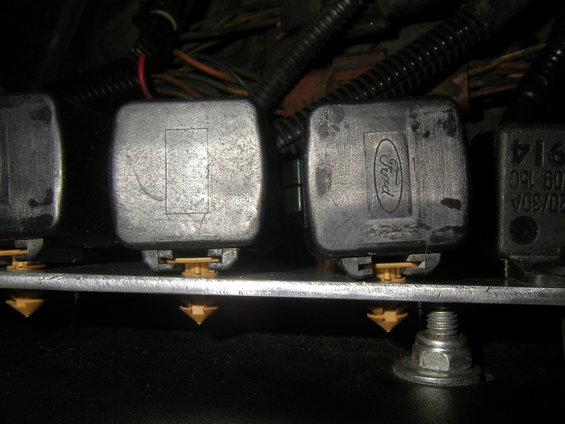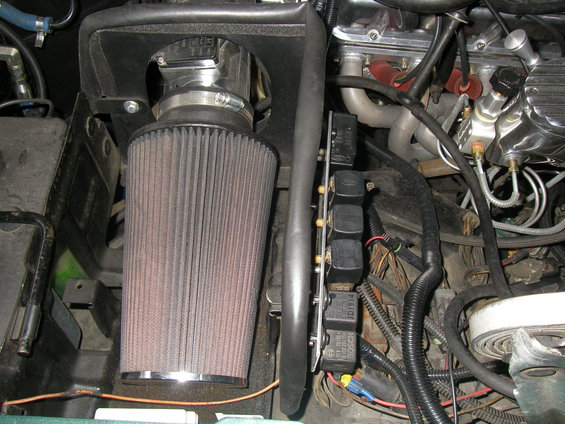 There ya' go, neat and clean. The mounting clips fit very tight so it is great that they are inexpensive and can be easily replaced. Sure I could have installed a modern Power Distribution Box, but my fuses and relays are separated by the firewall and that would require extensive rewiring.
This project was fairly simple, you can do it too! :thumbup