Discussion Starter
•
#1
•
Pics basically speak for themselves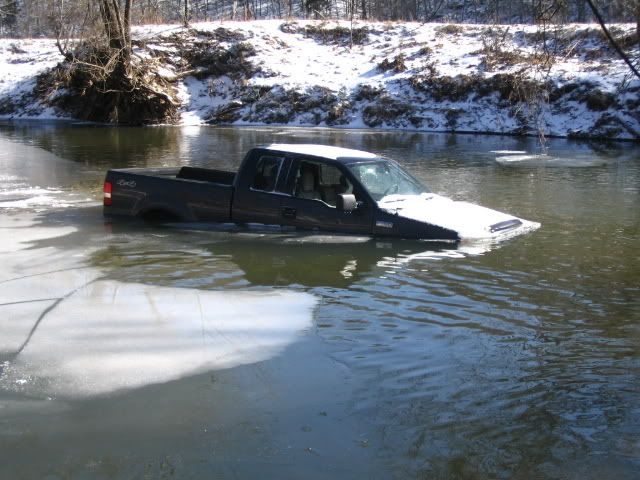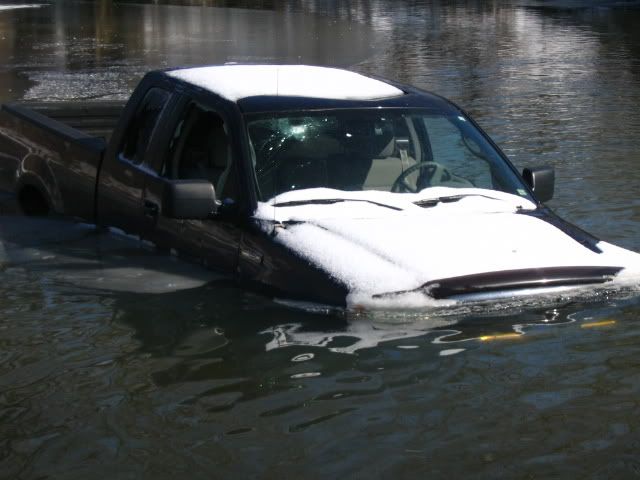 About a week ago we had pretty good amount of rain. I was headed to a friends house and came up to the low water bridge this happened at. There was an easy 2 feet of water over the crossing so i just turned around, backtracked 10 miles ( i was under 1/2 mile from his house) and went another way.
Drove through a couple days later and there's this F-150 in the water as well as a Jeep wrangler. First time i saw it you could only see about the top 10" of the F-150 and the lightbar of the Wrangler. Went by again today with a camera and snatched these. the Jeep is gone, you can see where a tow truck got it but this darn new Ford is still sitting there.
Let this be a reminder of expensive mistakes and the power of water.
Justin