1996 EB, 351w, stock-ish.
alright, alright....we're running out of time here. we need the goods.
so, one of my initial plans for the bronco has always been to lift it. i have tried to maintain a fair level of quality control on the parts and types of modifications i put on the bronco as well. well, a good lift isn't cheap. i aspired to do a 4" lift with extended radius arms, cut and turn beams, and 4" lift rear leaf springs. that plus 33" tires would be perfect for my needs. i remember telling the PO the plans as we handled the paperwork.
well, over the years i've replaced the shocks but not the springs. but my springs have had it. plus, the added weight of the bumpers and i'm a damn low rider bronco. plus, it makes the front bumper look like it has a crazy underbite, at least according to some. haha
well, ultimately, i decided against waiting any longer. but, i just decided all that was more than i needed. instead, after pouring over countless pages of "show me a 4" lift with 33" tires" and similar threads in the archives, i decided a simple 2.5" lift was what i needed. and while i was at it...it was time to do some upgrades and maintenance as well.
some of the goods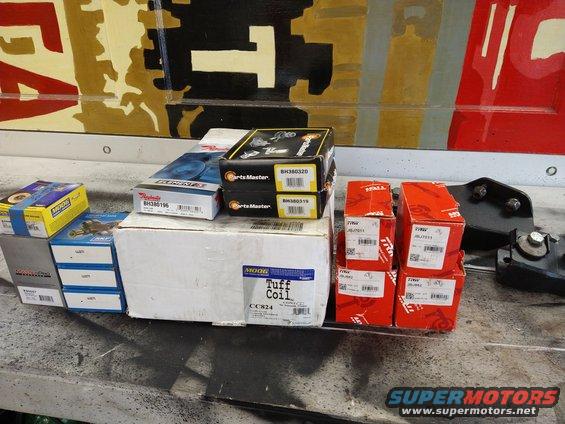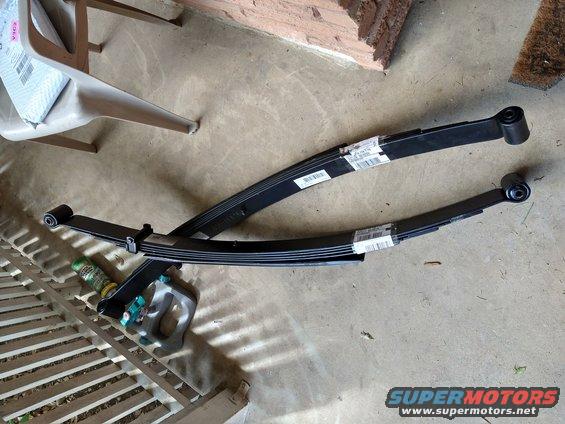 without getting into the details, i decided to piece together a lift kit for myself. it was going to get maximum lift and ride comfort in the 2.5" range as well as be easy to get aligned properly. i wanted a very slight forward rake because i carry heavy loads sometimes and don't want to be dragging ass. there was some trial and error, but the only way i could decide what was best for me was to try it.
with all that said, my eventual lift kit results are:
tuff country 2.5" lift drop brackets for the TTB (camber adjustable) and radius arms
moog oem replacement progressive rate coil springs cc826
adjustable caster bushings
new general spring kc rear leaf spings, oem replacement
2" lift block and new pro comp u-bolts
TRW ball joints
new brake hoses front and back
hawk LTS brake pads in the front (i recently replaced the rotors and pads but didn't like the pads so i replaced them)
every suspension bushing was replaced with polyurethane bushings, including the leaf springs and shackles.
through some internet sleuthing, even though you can't get spicer ball joints anymore, i was able to find trw ball joints from the exact same time period that they were supplying ball joints to spicer. and they look identical. so i was pretty pumped to get what are essentially spicer ball joints in 2020 or 2021.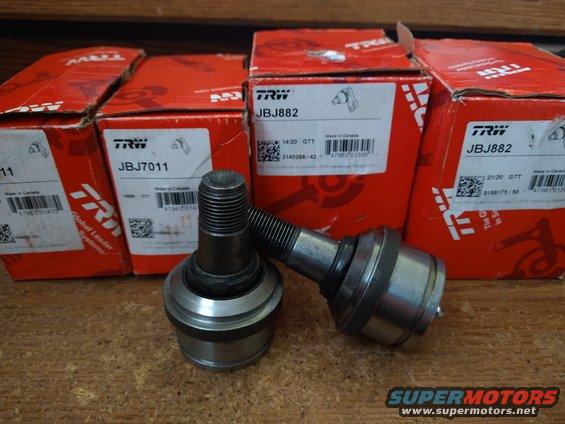 so here it was before i got started