Discussion Starter
•
#1
•
OK guys, another question.
My father has a converted trailer frame that used to be one those converted "redneck" trailers. we are trying to turn it in to a lighter/ lower trailer. we were taking measurements and it looks like the leafs are the same size of the bronco. that got us wondering about some things. I really like how high the F250s sit compared to the bronco. i was considering swapping the leaf springs on the bronco with the leaf springs on the F250. the frame also seems to have a DANA 70 rear axle in it.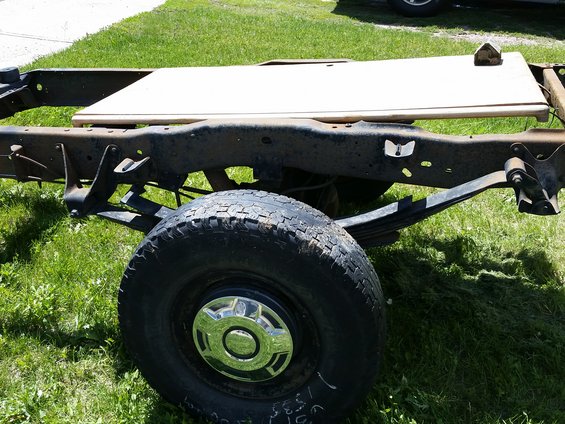 Here are my questions:
1. should i put the heavier springs on my truck to achieve the desired lift, and if i should, what would be the most appropriate way to go about it?
1.1 i can just bolt the new spring using the stock mounts.
1.2 I can mount the F-250 brackets in place of the bronco brackets.
1.3 I can use only the front bracket of the F250 since it seems to sit lower on the frame then the broncos
2.would there be any reason to try and recoup the DANA 70 on the bronco? not sure if there would be any benefit to doing this?
3. how would this approach be different from "adding a leaf" or buying new leafs with a build in lift?