I know several people here have done this. I did search extensively and found almost nothing.
Not much of a writeup due to this being a bolt on upgrade. A special thanks to YikesBB for the idea,and Chemfrk for grabbing the part from the local Junk Yard.
I managed to bend the stock ttb steering in my 94 Bronco pretty good during the last 2 wheeling trips I went on. The bend dosn't look like much but I had to put 12 turns in my left front turn buckle and drive with the steering wheel almost upside down during the 312 mile trip back from Panamint.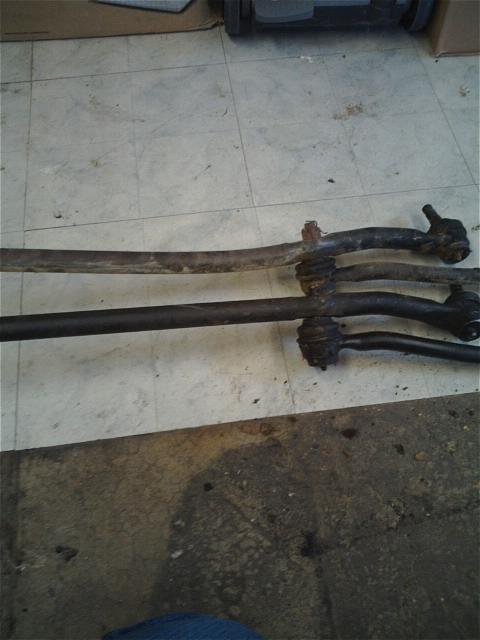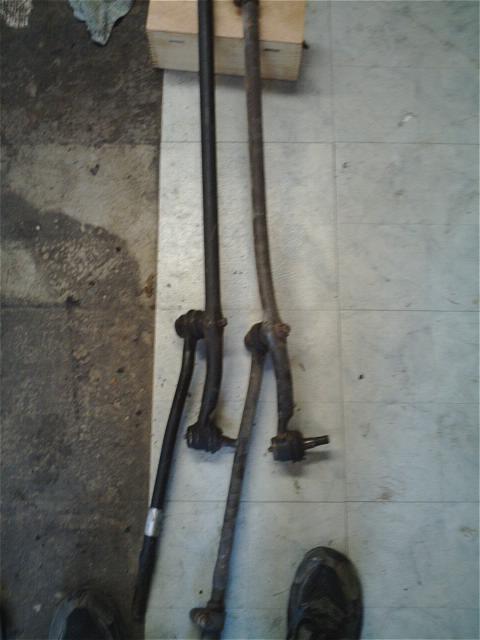 My bent one next to a spare straight one.
The new (used) steering assembly came from a 1985 F250. After a quick clean up and re-grease, I removed the 3 castle nuts from the pitman arm and knuckles. Put the new steering in place, tightened the nuts and replaced the cotter pins.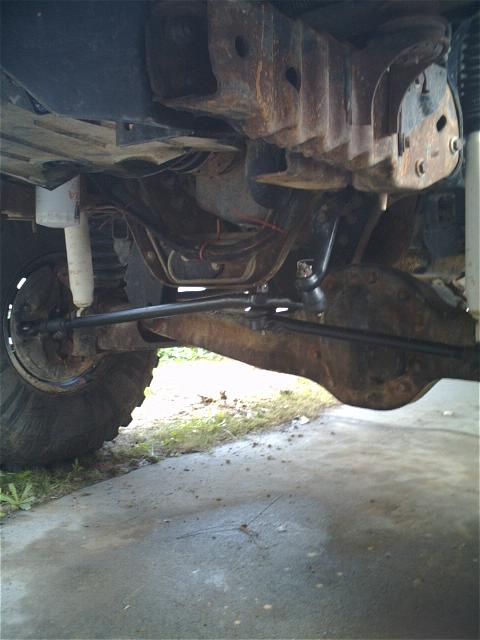 It's just that easy!
The TREs don't line up perfect but they don't bind up either.