Discussion Starter
•
#1
•
So this is another thread in passing CA smog. :banghead I'm not one for blind replacements and I'm very carful what I change. So here is what I'm at first: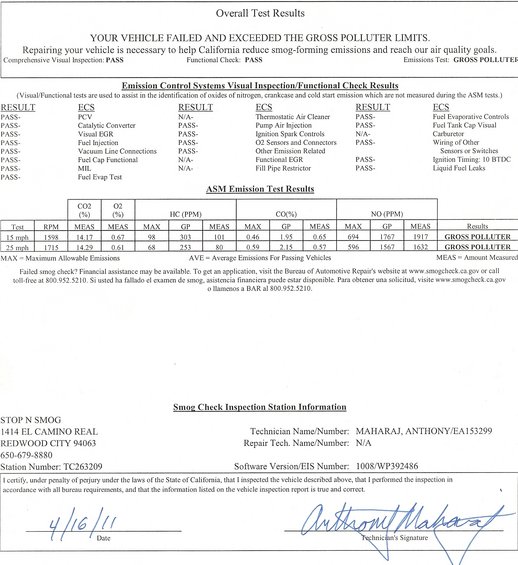 If your going to fail, at least do a good job at it! :goodfinge
First background: Origanl cat, passed two years ago, no CEL, engine seems to be running like a champ, only difference is is 4.10 gears compared to the 3.55 with roughly 33" AT tires.
Pulled codes, lots of old lot term memory and some running. Clear the long term since it's been years and I was only persisting errors (since I've done other repairs like TFI module).
Here is what I have done since then: Ignition tune up, new air filter (was pretty dirty). Pulled codes: 32, 44. Tested the EGR valve with a hand pump, and replaced the sensor. Replaced oxygen sensor for the 44. 32 error is now a 33 and 44 is persisting. I believe I can work out the 33. I'm going to test the wiring first and then double check the valve is seating and the sensor is working.
The 44 code has me. I'm not sure what actually throws that error? The pump is passive, nothing electric. What condition actually tells the computer it needs to throw that? I replaced the oxygen sensor hoping it was down the pipe having trouble adjusting the air entering the cat.
So what am I missing? I tried drinking allot of beers, but that didn't help either… :beer