Discussion Starter
·
#1
·
I've installed plenty of rear main seals before - but I have a question on this new Fel-Pro seal I purchased.
~~~
I bought a Fel-Pro rear main seal for my engine rebuild and it's Fel-Pro part # 2941 - as purchased from Summit's website:
Summit Racing Part # FPP-2941
http://store.summitracing.com/partdetail.asp?part=FPP-2941&N=4294908331+4294840126+115&autoview=sku
Pic (if link works):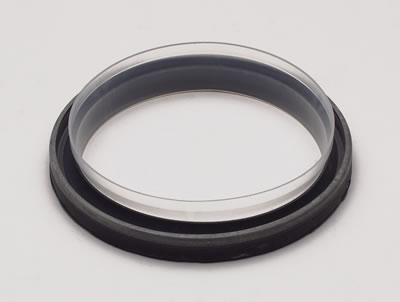 The question I have, which I cannot find the answer to is:
What is the clear plastic part that is included with this rear main seal? I checked Summit's website again and there is not any information about this clear piece, nor are there any instructions included with the seal as to what this clear piece is used for (or if it's not even used)...?????????? I even tried to get info from Fel-Pro's website with no luck.
The desription on the box & from Summit's site only says:
Rear Main Seal, Teflon®, 1-Piece Type, Ford, Small Block

Fel-Pro Performance main bearing seals are made of high-grade materials such as silicone, polyacrylate, or flouro-elastomer. Race engine builders prefer these premium seals for their severe duty needs.
???
Can someone offer some info on this clear plastic piece? It does not seem to be attached to the seal from what I can see in the shrink wrapped package (and by removing it). Does it get used or discarded? WTF is it??
opc1: