Discussion Starter
·
#1
·
So maybe I got a long way to go before I could do what H150 is doing, but I'm just glad I got my welding cart done without burning the house down, or injuring myself.
I got a old bed frame, and cut it up to use the steel. Cost: Free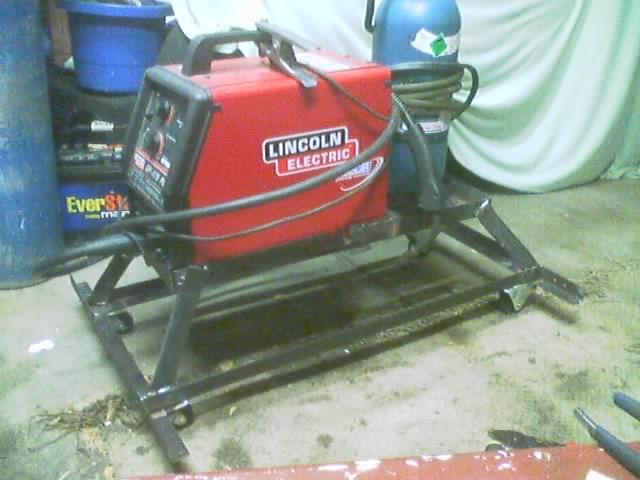 Took me about 6 or 7 hours total. This includes ALMOST burning the house down, when I melted the insulation on the power cord to the welder when it was leaning up against the part I was welding. The shower of sparks is not surprising when you're in the middle of welding, but the sound of 220 shorting directly to ground 8 inches in front of your face is very scary.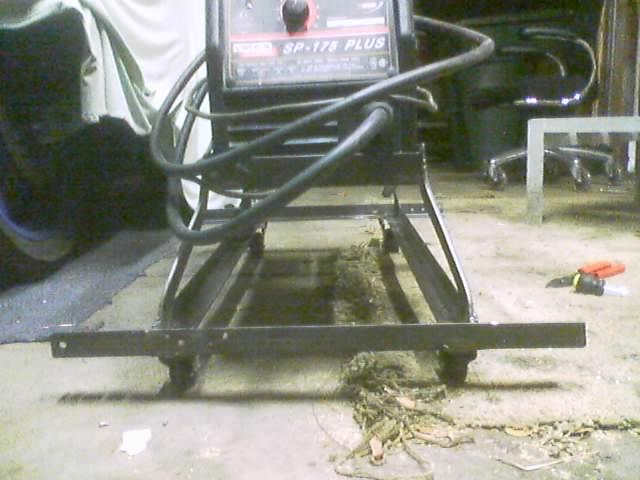 I still need to put a brace, or a vertical piece of metal that will hold the neck of the bottle so it doesnt fall, break the regulator off, and shoot across my garage like a missle. Knowing my luck, I can't afford to leave it like this for long.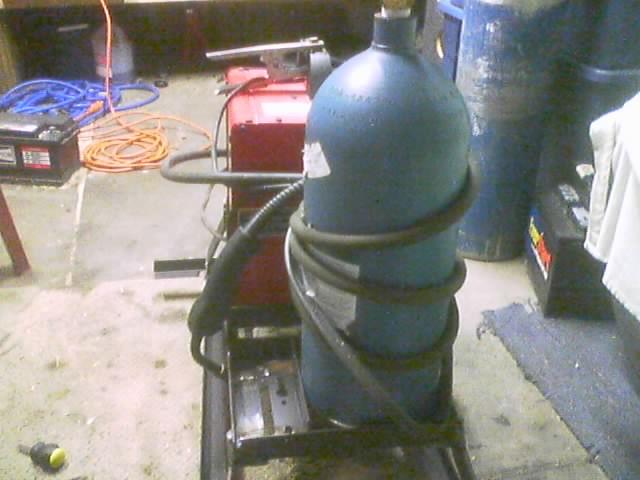 This was more of a practice project since it doesnt need to be very strong. This is my first welder, and I've never welded anything (aside from a couple rolling frames for cabinets) of importance. I'm slowly learning heat/wire speed settings...and the importance of penetration. I tacked a piece of metal in 3 places, and promptly broke it off with my hands. And one of my arms is still weak from breaking it 2 times in 3 months, and having surgery to fix it.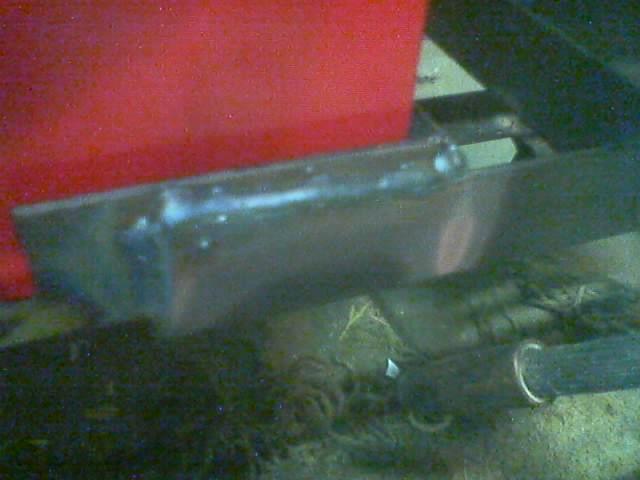 My biggest problem is hand control. My welds are not very straight, and not very consistent. Sometimes I get a badass weld with good penetration, at least for part of the bead, and I have no idea why. Other times I have the perfect angle, clean steel, and all I do is build up a big bead of steel without any penetration at all.
Side note: Hypothetically if one happened to obtain a bigass Pepsi CO2 bottle for drink machines, which still had CO2 in it...and that CO2 bottle's fitting happened to look like this...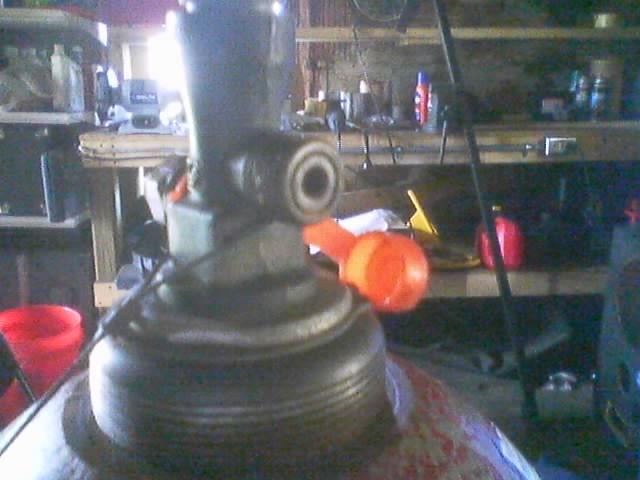 How would one go about hooking this up to a MIG welder?