Discussion Starter
•
#1
•
Got the power hooked up and messed around with my Miller 252. This is 1/4'' mild steel, running .035 wire and AR/CO2 mix.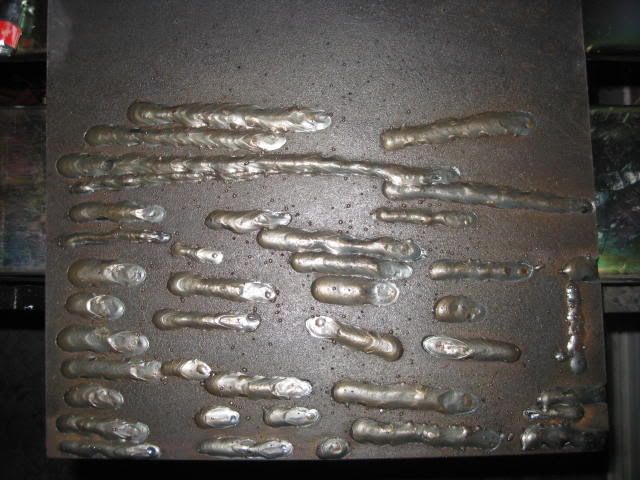 The bottom 2 rows are via the settings off of the Miller welding guide. I steadily increased the voltage from left to right. Wound up with the dial at 28.5.
The middle rows up to the really long one are messing with the wire speed gradually going up and down until I wound up with the dial at 400.
The top two welds are with those settings...28.5 V and 400 wire speed. Im pushing the gun, making little cursive e's, getting a nice frying pan sound, great penetration, BUT the weld itself still looks pretty crappy. Gonna work on keeping the gun distance from the metal, gun motion, and speed a lot more consistent. Any other thoughts??