·
Some assembly required!
Discussion Starter
•
#1
•
Five BFG A/T tires w/ 5 on 5.5 aluminum wheels
$650 OBO
.
.
I've got five BFG A/T's, mounted on aluminum wheels. The tires are LT305/70R16, load range D, which comes out to a 33" tire. The wheels are 5 on 5.5 lug pattern, 8" wide, 4" back spacing. The tires are worn very evenly, and all have better than 75% tread, the spare is more like 90%. Tires and wheels have minor rock rash, but nothing serious. All wheels are still round and none of them have ever leaked air at all. The chrome center caps that come with them are a little beat, but I have 2 brand new ones that have never been mounted to replace the rear ones. The front ones have the locking hub sticking through them and are therefore in better condition than the rears, of course. Here are some pics.
Here are the tires up on my rack. No they're not different sizes, it's just how they're sitting on my tire rack.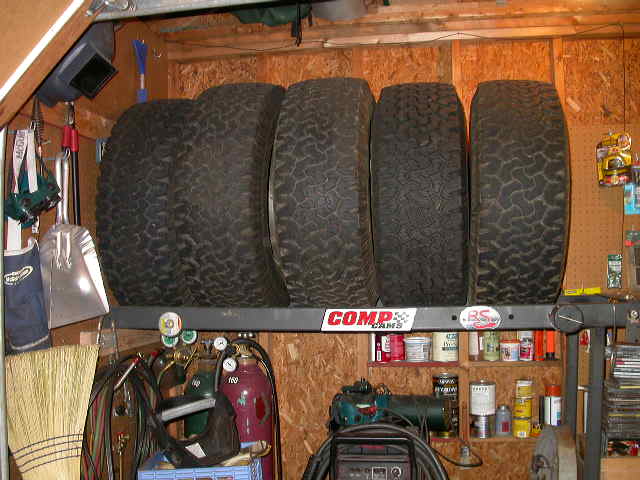 See, these are nice looking wheels with a little gunmetal colored accent.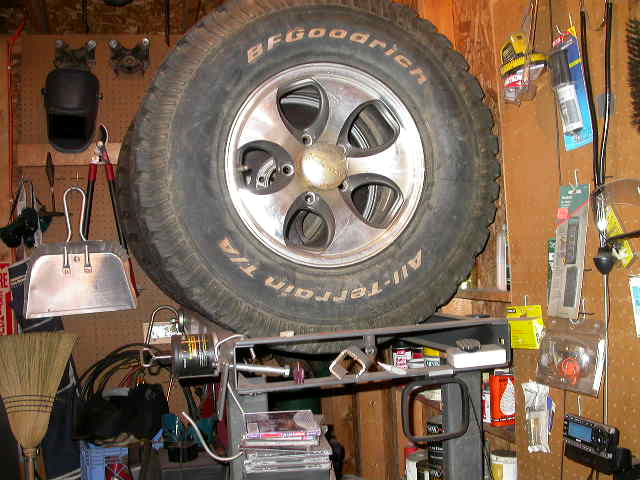 And here's a pic of me destroying my nerf bars, but it shows off the tires pretty well.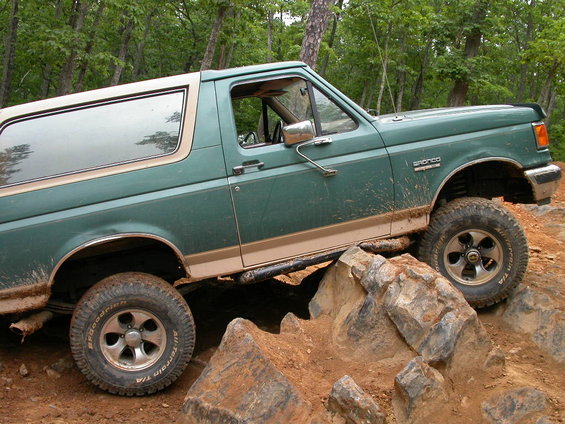 And here are the two new center caps for the rear.

.
.
.
.
Location Charlotte, NC
ZIP CODE (for shipping calculations):28227
Will you Ship?:Yes, but strongly prefer pick up for this item.
Method of shipment (UPS, FedEx, etc):Fed-Ex
Payment method (PayPal, check, MO, etc)
aypal, cash, money order
.
.
.