Discussion Starter
·
#1
·
There have been a lot of issues surrounding the repair of the rear window motor.
Now, when mine finally went out, the motor would spin but, the window would not move.
Many of us have had this same problem. I will not be discussing the removal of the regulator at this time.
First, but the repair kit. There have been talks about using several 3/8 nuts for this but, I was still leery about that so, I decided to just pick up a repair kit from Discount Auto Parts.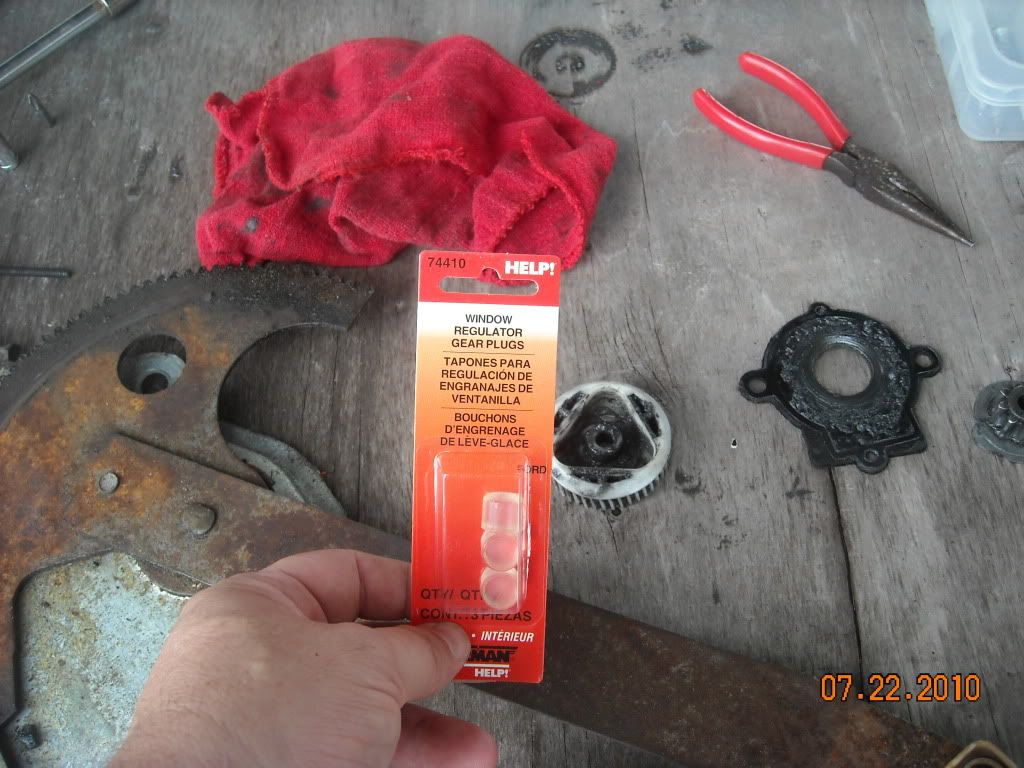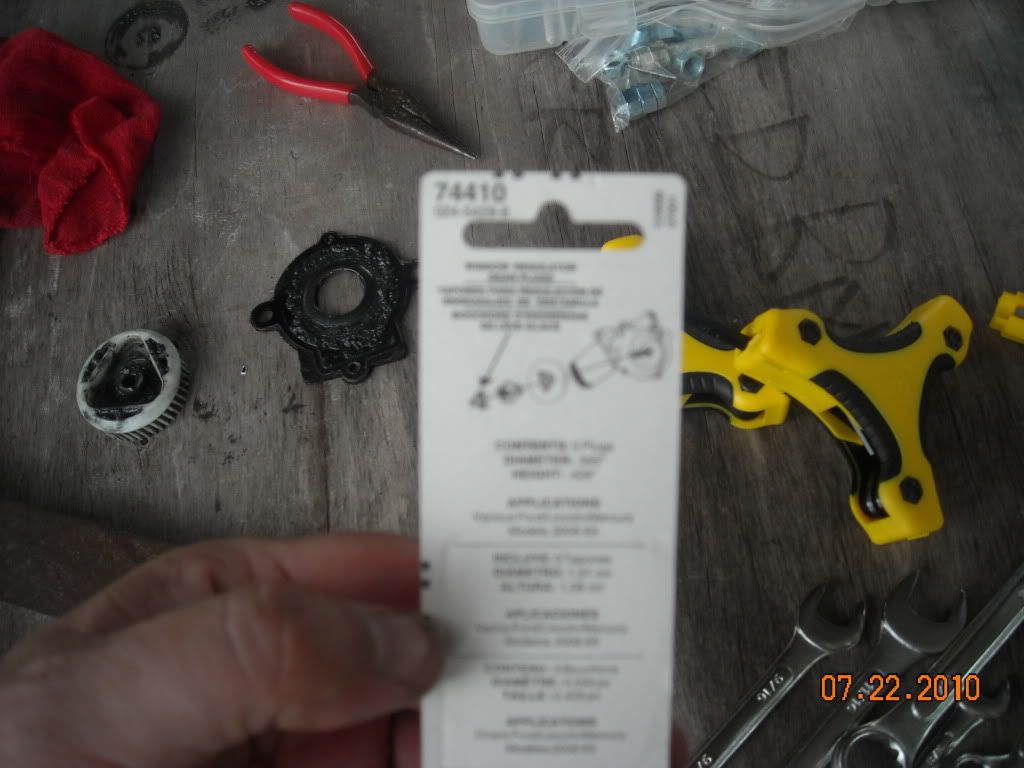 The part number is 74410 from Discount Auto Parts.
Ok..
BEFORE YOU TAKE OFF THE MOTOR, MAKE SURE THAT THE REGULATOR IS ALL THE WAY IN THE UP POSITION!!!!!!!!!!!!!!!!!!!
This is for your safety. You can very easily break your hand if you do not do this.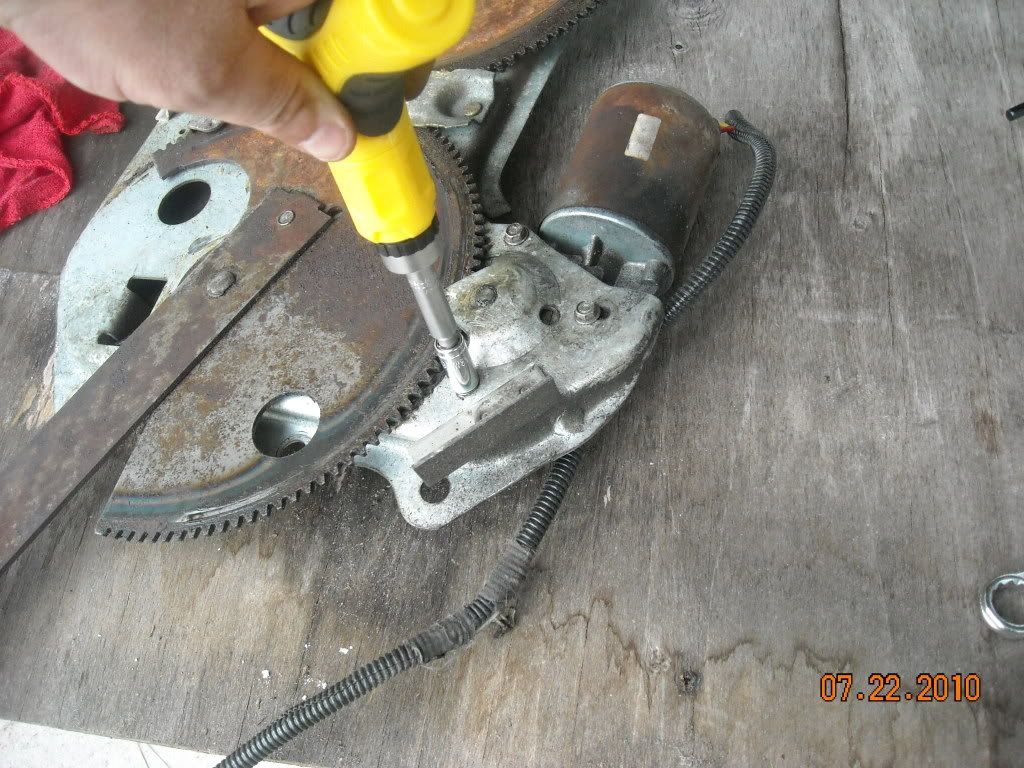 The motor is held on by three small screws.
Notice that my regulator is NOT in the full up position at this time. Once I pulled the motor out, the regulator "snapped" up with a LOT of force. I got lucky.
This is what it looks like after that regulator snaps up.
Notice where the motor was sitting. If I had my left hand there while pulling the motor out…..
OK so, you got the motor off the regulator and you are not bleeding yet.
Good for you.
There are four screws that hold the plate onto the front side of the motor. The gear you see there is metal.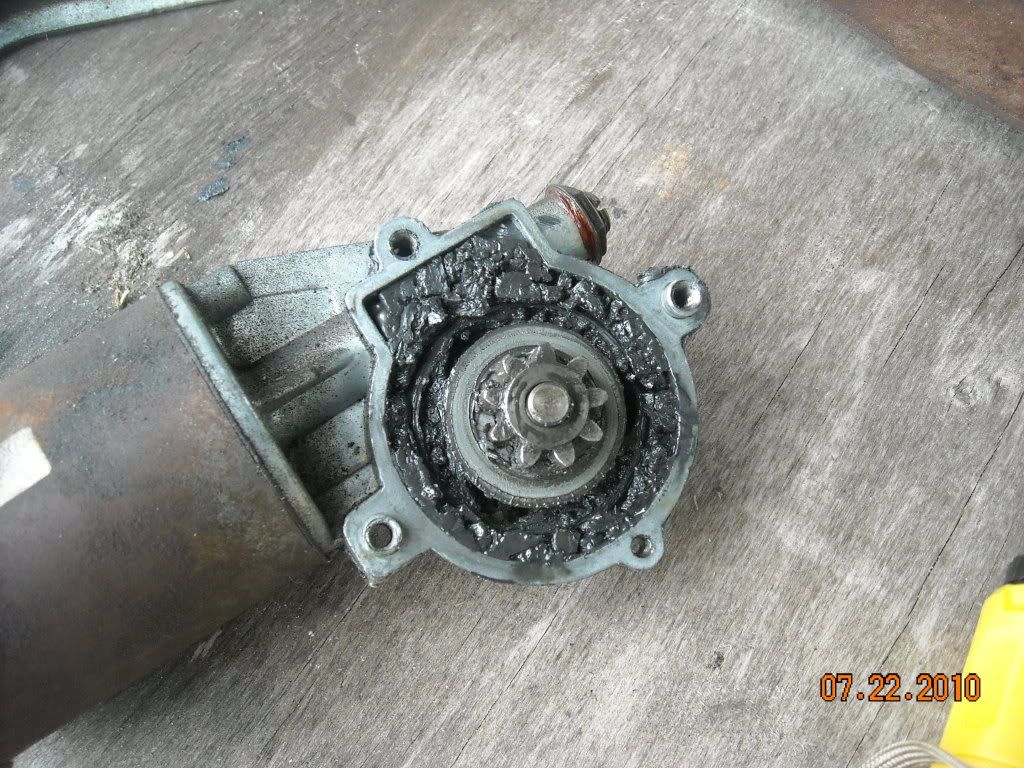 See those little bits of shiny in the grease? Yeah… that is bad. Those are the remains of the plugs that used to be in there. All that crap needs to come out.
As a general rule of thumb. Chunky = bad. This applies to grease as well as women.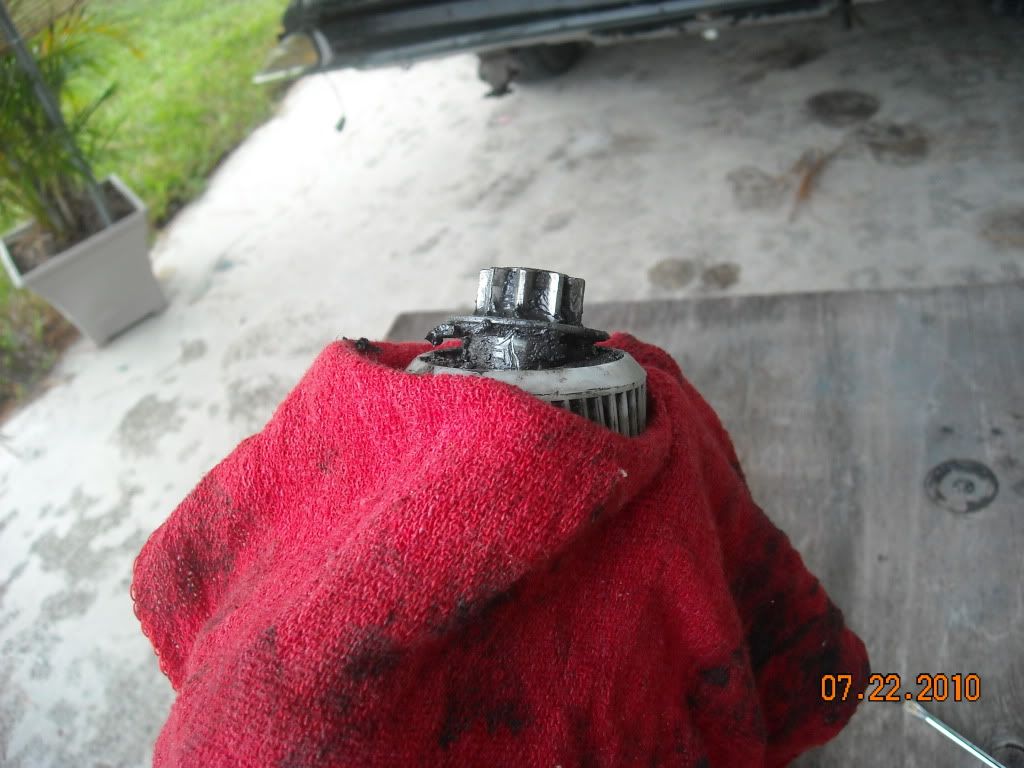 The gear set does come completely out with a little bit of coaxing which makes it easier to clean out with some rags or paper towels.
This, for me, was the hardest part.
Apply just a tiny bit of grease back into the receiver part of the gear set.
Then, take the plugs from the repair kit and set them in there. The grease will kinds hold them in place.
Finally, put the other part of the gears back into the receiver. You will need to align the plugs with the slots on the smaller part. It can be a tad bit tricky and an extra set of hands will help.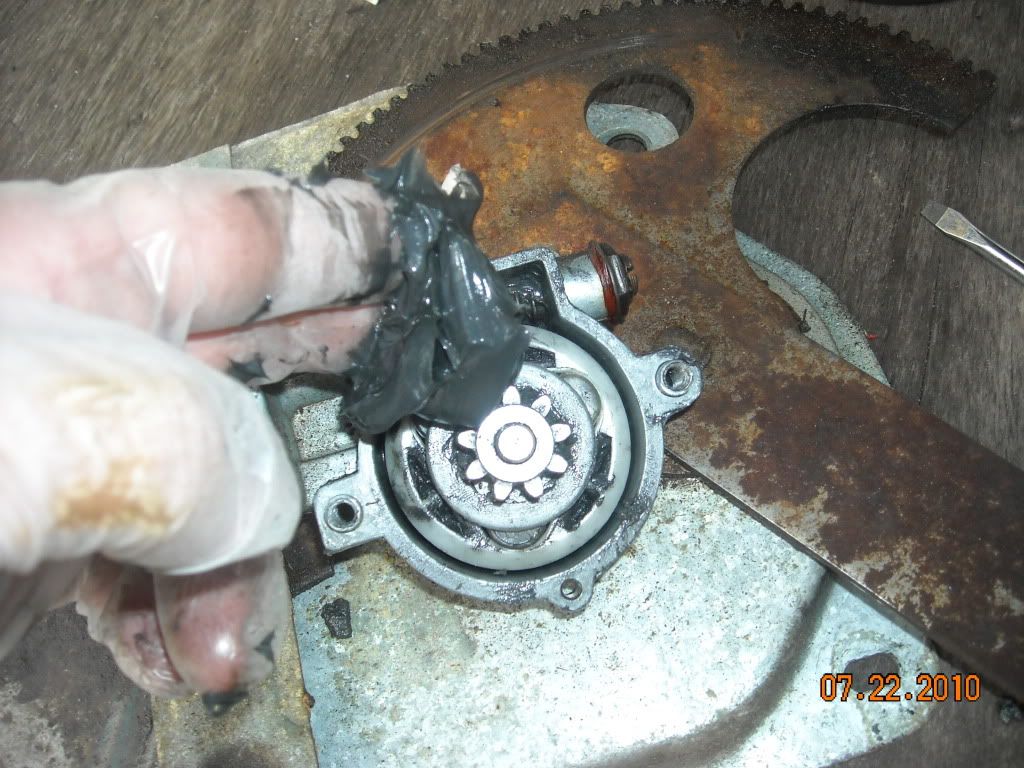 Once everything is lined up, gently tap it all the way in with the palm of your hand and then re-grease everything. I just used axle grease.
Screw the backing plate back on and bolt it back to the regulator.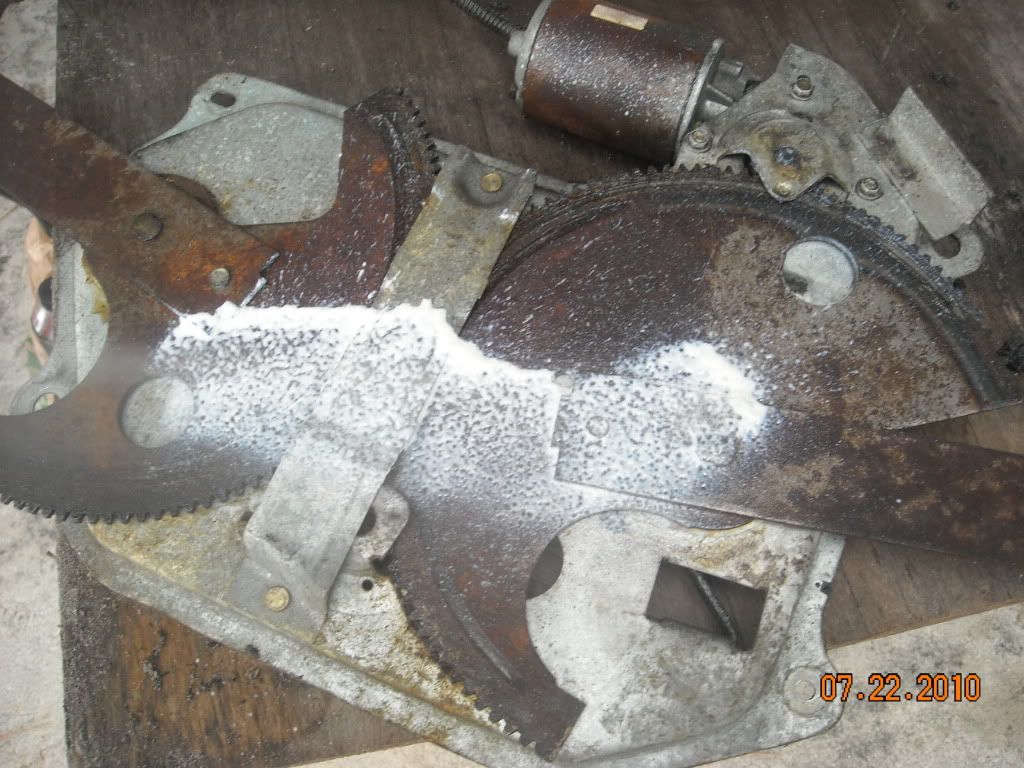 I went ahead and hit the regulator with white lithium grease before putting it back in the tailgate.
And that's it.