Guys and gals, for your consideration are COMPLETE Saginaw conversions. I have 5.0/5.8 set-ups and 4.9/300 set-up. The small bolt units were pulled from mid-90's Econolines. If you are in need of a large A/C bolt bracket please let me know and I can source another one. Components are in very good condition. I have degreased and wire wheeled all the bolts, degreased and lightly polished the brackets, degreased and wiped down the pumps and lines, and wire wheeled and painted the pulleys.
I have received some questions about which 5.0/5.8 bracket (Large A/C bolt vs. Small A/C bolt) is needed based on what year your Bronco is. Generally speaking, 87-90 will need a large bolt, 91-96 will need a small bolt. Both brackets are identical as seen here.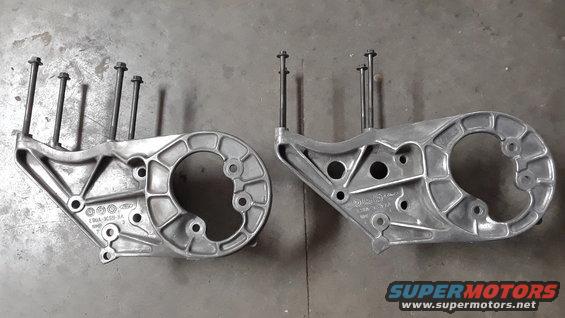 The only difference is the diameter of the A/C compressor bolt. The large bolt has a 13mm head and the small bolt has a 10mm head. The easiest way to find out which one you need is to see what the A/C compressor bolt head size is. Here's a picture.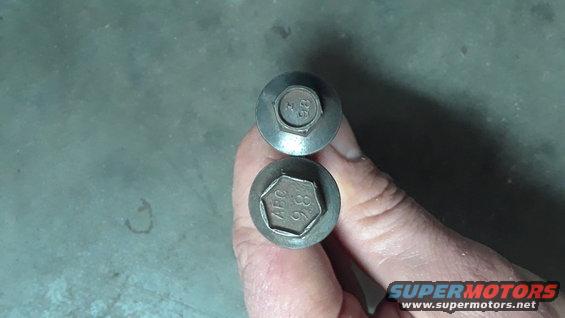 You will receive the following components: bracket, all bolts/hardware, power steering pump w/cap, pulley, and high pressure line. With the 4.9/300 set-ups you will also receive the tensioner/idler pully assembly. This is a bolt-in modification. The only thing you will need to provide is new fluid. However, I do recommend a slightly longer serpentine belt.
This is, in my opinion, one of the best mods for your 87-96 Bronco or F-series truck. Single finger steering and no more whine! Don't miss out on this great upgrade.
Shipping is included in the price for the buyer's convenience. I prefer Paypal, but money order and cash are also fine. Shipping will most likely be via USPS priority mail and tracking information is provided upon shipment. I can usually ship same day or next day upon receipt of payment.
5.0/5.8 Saginaw conversion - $150shipped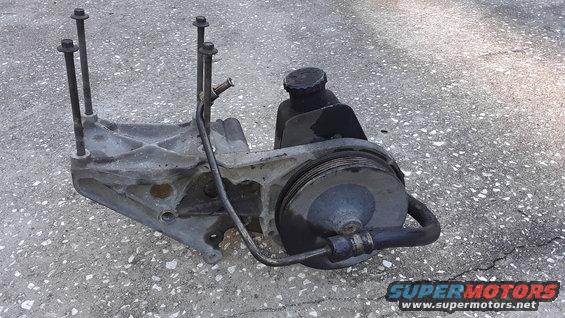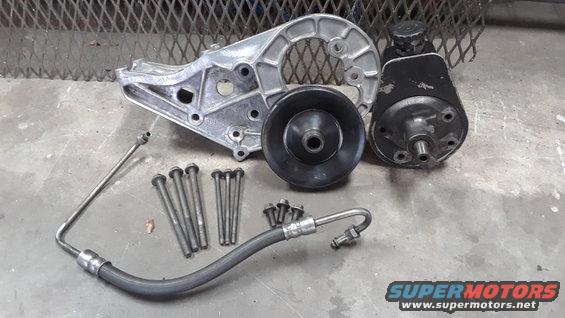 4.9/300 EFI Saginaw conversion - $150shipped SOLD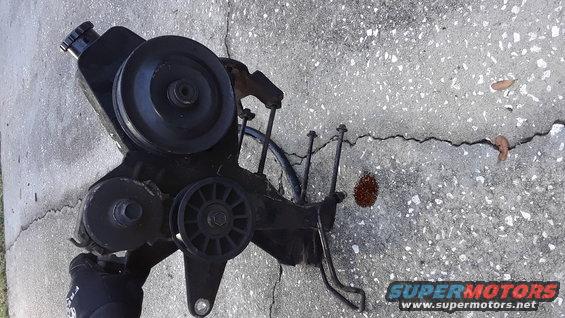 V-Belt 4.9/300 Conversion $100shipped SOLD