Hey there everyone,
I picked up a 79 f250 Supercab not too long ago with the intent on fixing it up and using it as a tow vehicle/mud truck. With lack of money and time,I am forced to sell it...Here are the specs...
1979 Ford F250
460 with c6/205-
flowmaster exhaust
I have all the parts for a full tune up and trans flush
Minor body dents with no rust from what I can tell
16" Atlas Leaf springs with 44" tires and cross over steering. Tires should be used for off road use only.
Dana 60 rear
Dana 44 front 8 lug with new brakes
It will need shocks and a front driveshaft....I will try and answer all the questions that I can but working a graveyard shift and keeping my shop doors has me wiped out...Email me at
[email protected]
if you need more info. Asking price is $5500..Here are the pictures and the big f350 isnt for sale =P
old picture
and heres just a random picture of why I am selling the 78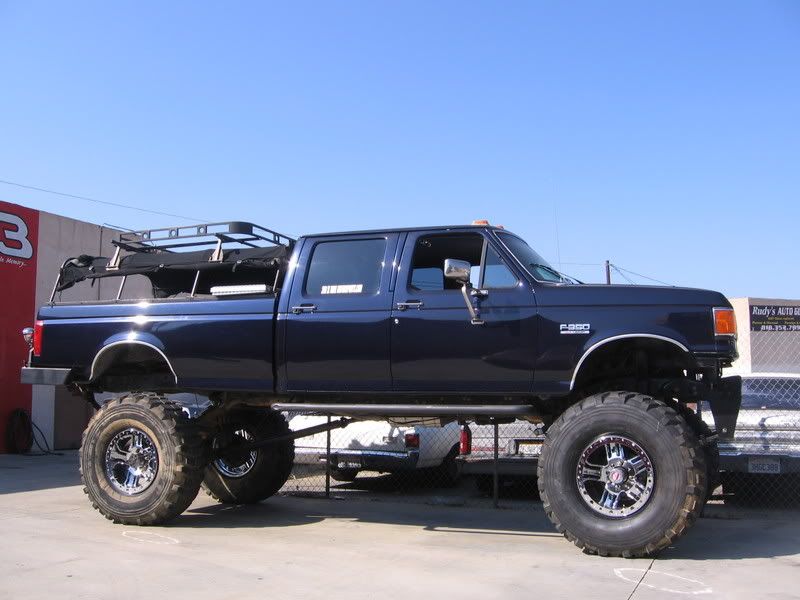 EDIT:IT SHOULD SAY SUPERCAB NOT SUPERCAR =P