Discussion Starter
·
#1
·
Here's another technical forum howto. I searched and did not see anything posted so I figure I would post on howto repair nylon fuel connectors.
On older ford, it's common when replacing lines or filters that the nylon fuel filter clips will break. These new lines are ridiculously
priced from your Ford Stealership. In some cases, I've seen persons pay upwards to $200-$400 for fuel line.
1st off let's be safe, no smoking, open flames or ignition devices.
2nd release fuel pressure off the line. You can use various means ( inertia switch and run engine dry, bleed it at the rail, pull the pump relay,etc..)
Okay now let's get started. Tools that are a must have;

fuel disconnect tool ( in my case , I was working on the line from EFI side of the fuel filter )

( various disconnect tools that I have )



nylon line cutters ( wirecutters, razor, etc...)

a medium sized port for heating water
new line from any parts suppliers; I used my local parts distributor but NAPA, Rockauto, Bronocograveyard and autozone has the replacement lines

Is advise able to find a bending guide like some #6awg wire. I happen to have this laying around since I work on AC systems installation on the side.
1st let look at the broken connector
The female connector body is cracked. It can fit back on the filter male portion;
But why risk it and create other issues such as a fire, or loss of pressure if the line is not 100% secured. You don't want this line failing at the worst spot and causing a disable FSB or worst a engine bay fire.
Next, let 's remove the line from the metal hoses. 2 humps exists on the tubing that holds the hose ( nylon part ). It needs to be heated via some hot water and remove. The water does not need to be boiling just hot.
If you R married, you might need to send you wife to the grocery store or hair saloon. She might not be to happy with a car part in a cooking pot ;
About 1-2 mins in very hot water and you can then, pull, wriggle the line off. After the line is off, we can now match up bends with our #6awg guide.
( old line with outer tubing protector )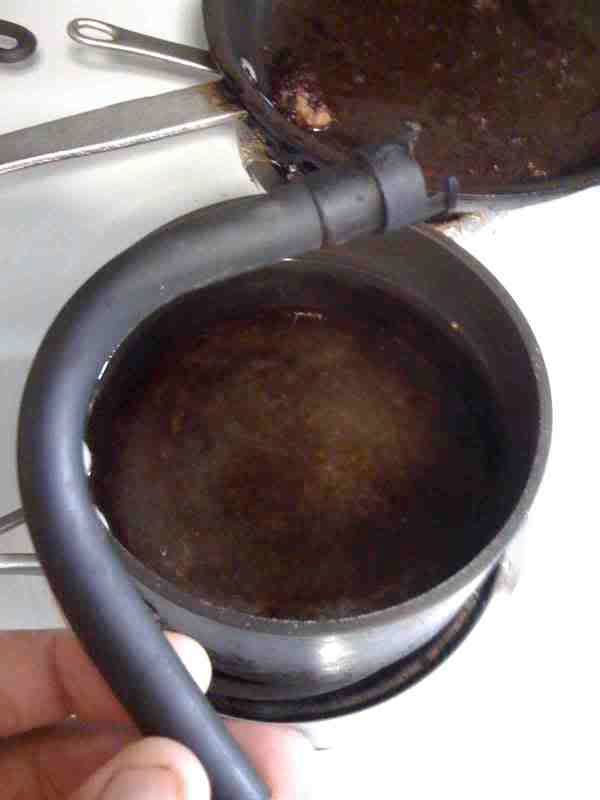 ( metal line and take time to notice the humps )
( bare nylon line )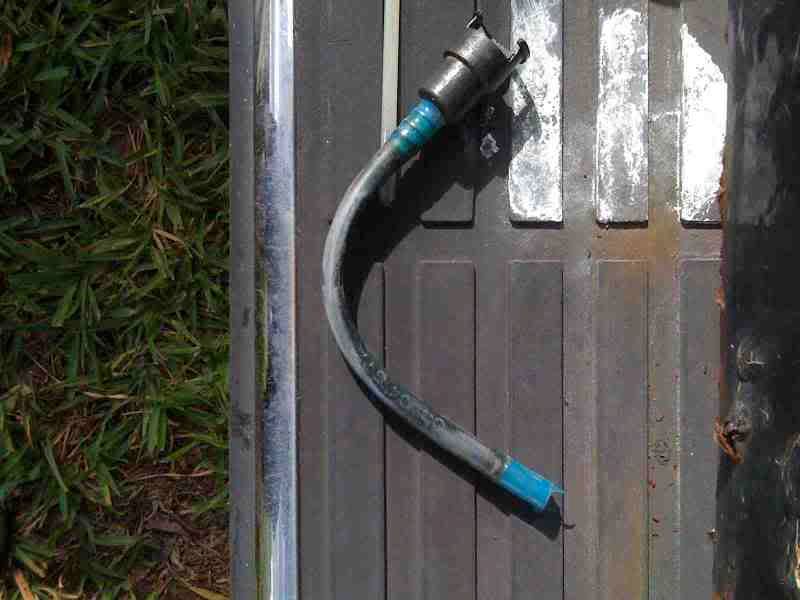 ( matching the bend )