I have seen a few OBS trucks show up with a fuel pulse damper installed...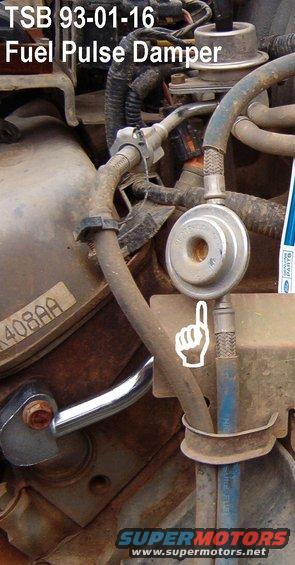 TSB 93-01-16 Fuel Pulse Damper 4.9L
TSB 93-13-09 Fuel Pulse Damper 5.8L
Publication Date: JANUARY 5, 1993
LIGHT TRUCK: 1992-93 BRONCO, F-150-350 SERIES
ISSUE: A fuel system "knocking" noise may be heard. The noise is caused by fuel injector pulsations that are transmitted through the fuel lines.
ACTION: Install a new front fuel line assembly with a pulse damper. Refer to the following procedure for service details.
There was a TSB issued for it back in 1993:
Fuel Pulse Damper
(courtesy of Steve83)