96 XL, 5.8L, E4OD, BW1356, 4.56 gears
After some time spent with this rig, I realized the ole' girl needed a name. The history behind this Bronco lies in the mountains of Tennessee as a fleet vehicle with the Tennessee Wildlife Resources Agency - there was no console in this truck, but you could see some bolt holes in the space between the seats, holes under the dash for a radio, and an A-pillar police-style spot light. The state put around 160K on the clock and the guy I bought it from was the second owner who put around 6K on it. So, the name just kinda came to me...."The Tennessee Warden." I pondered other names, but I ended up sticking with this one.
So, like many Broncos, there was some play in the steering and some wandering when driving straight. The radius arm bushings were new with the install of the extended radius arms, so logically, the axle pivot bushings were next.
deep breath
Here we go...
Ordered OEM-style Moog bushings: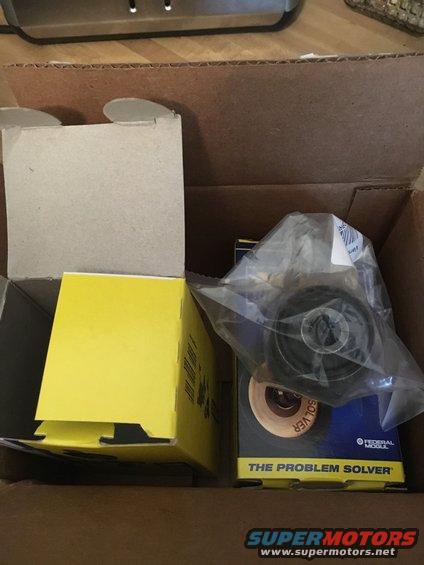 They original ones looked a little torn up: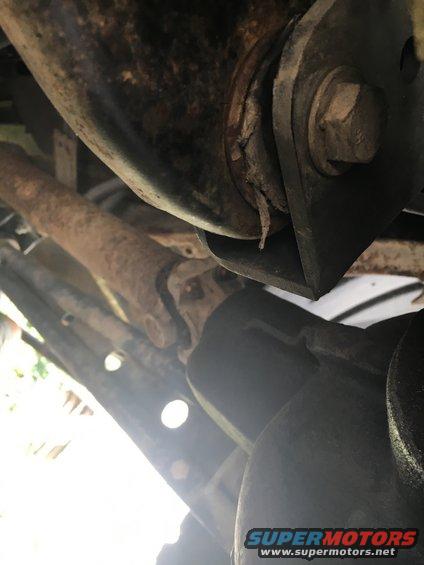 Dropped the passenger side beam lift bracket:
Had to tear it apart to get it out: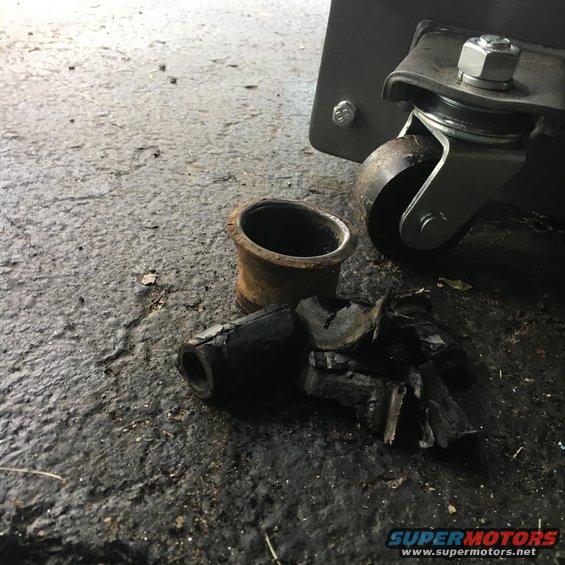 New one in: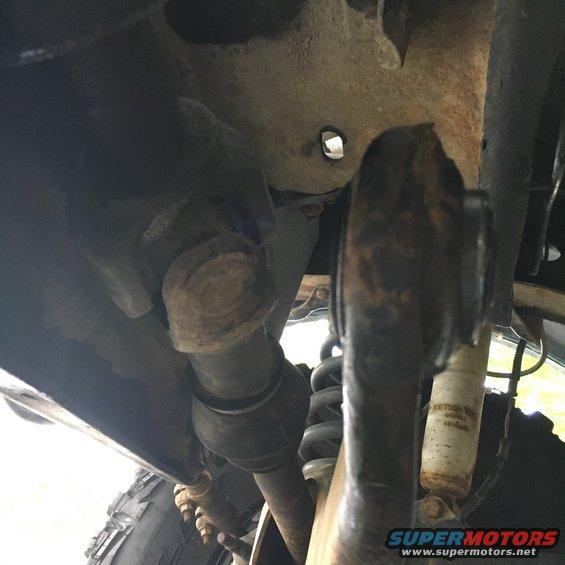 Pulled the other one out: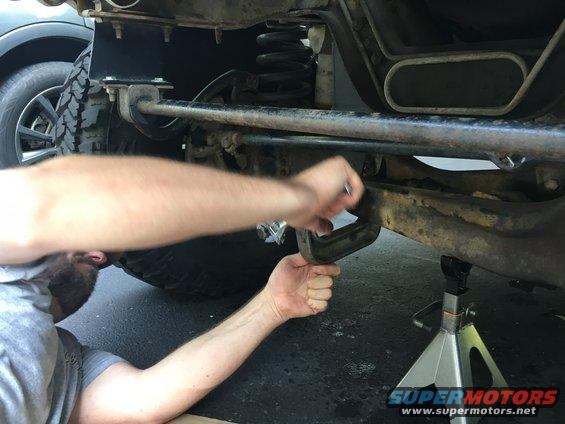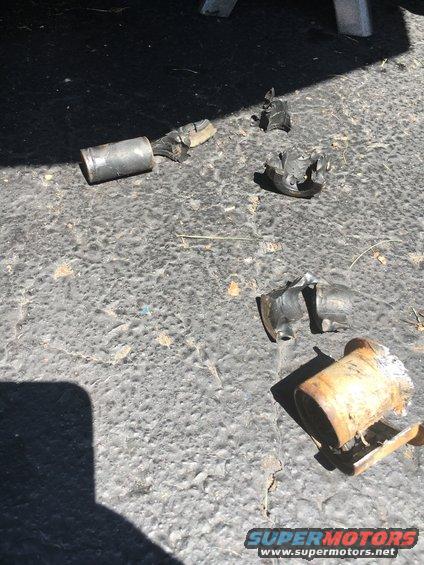 And got it in:
PRO TIP
Getting these things in is no easy task, even with a ball joint press. I found that carefully beveling the leading edge of the metal outer sleeve with an angle grinder (sort of "sharpening" it) and applying a little Dawn dish soap to the leading edge made it lots easier to press the new OEM style bushing in.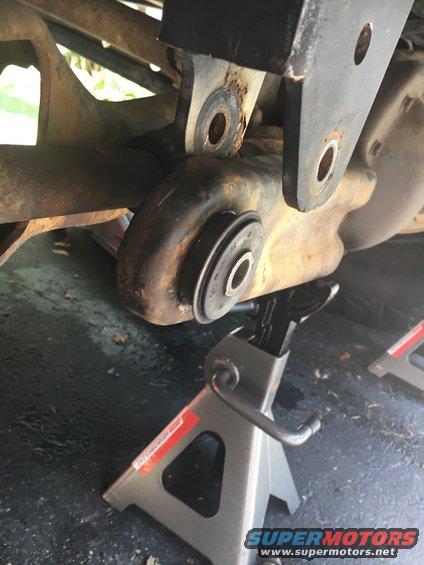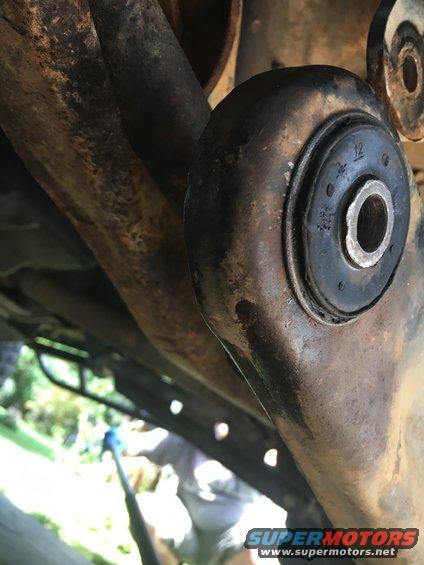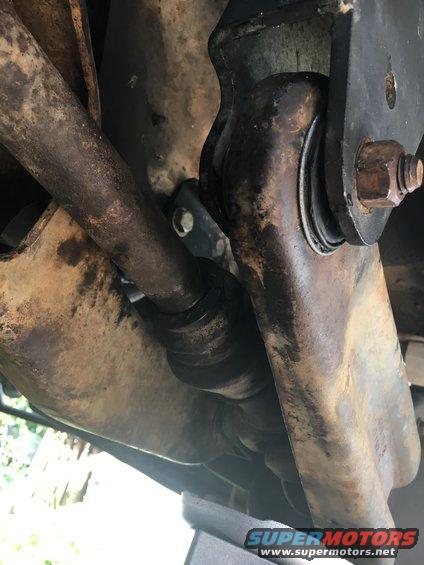 Lift bracket reinstalled and all buttoned up: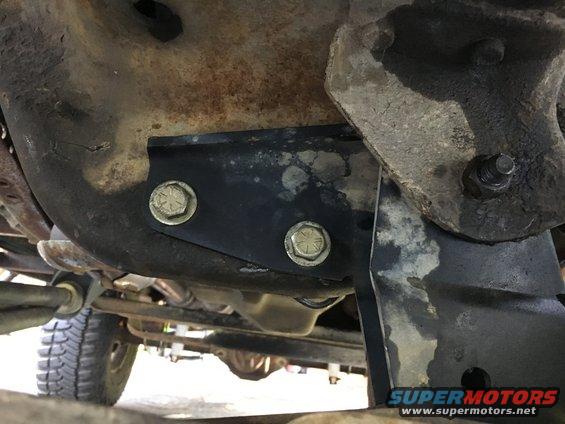 So after all this, she drove better - not perfect, but better. Hey, every little bit helps.