Well almost got the rear done...finally about 6ish time frame we quit for the day sunday. After about 6 solid hours in the rain working we were ready to stop. All that is lacking is the brakes put back on, diff cover, and throw the tires on.
Saturday was mostly fighting this all day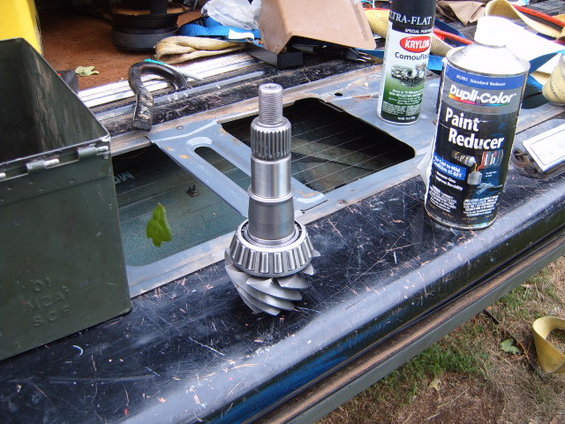 we got it in and decided to go play some instead of working some more.
had to string tarps up...my ranger is behind holding that side up. it poured pretty good most of the day.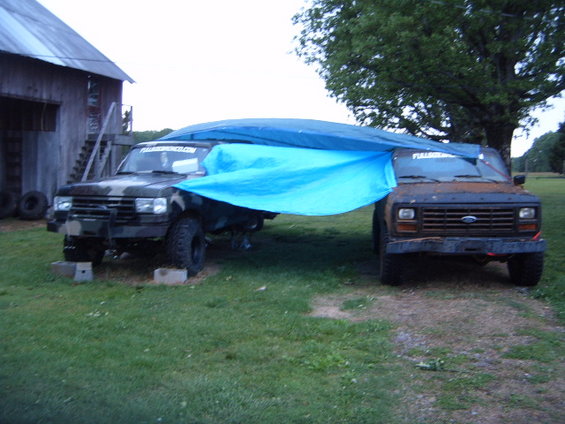 even had a support column
carrier almost in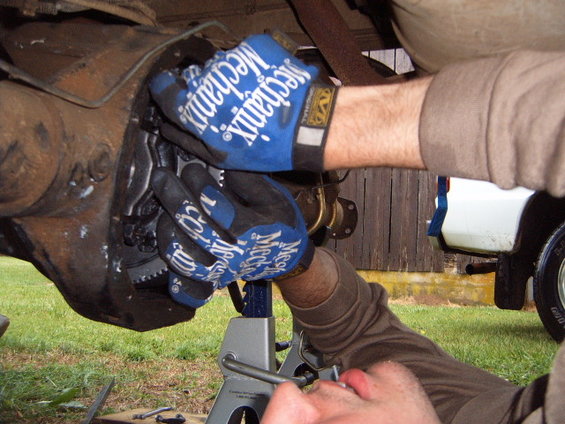 axle shaft stuck in
shot of the inside of the pumpkin (pic was taken for Dave, but ended up not needing it)...by the way thanks Dave for putting up with all the phone calls, even while working on Johnski's rig.
Again thanks to Dave (Dave's Bronco 90) we found out why we couldnt get the stupid C-Clips in...Chris made short work of the problem with a dremel.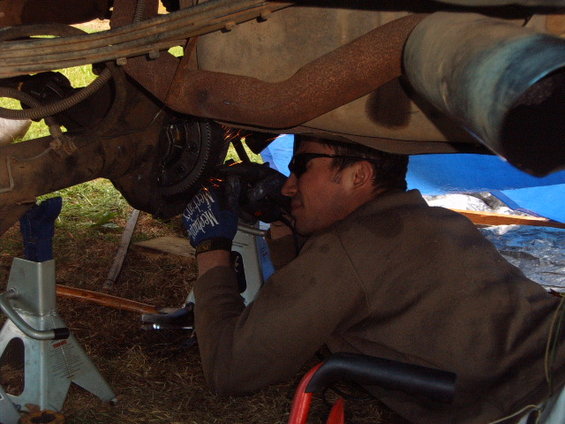 avi file here. after we got the shafts in we decided to crank the truck up and test her out....short video of it

last weekend we dropped Chris' tank to replace the filler neck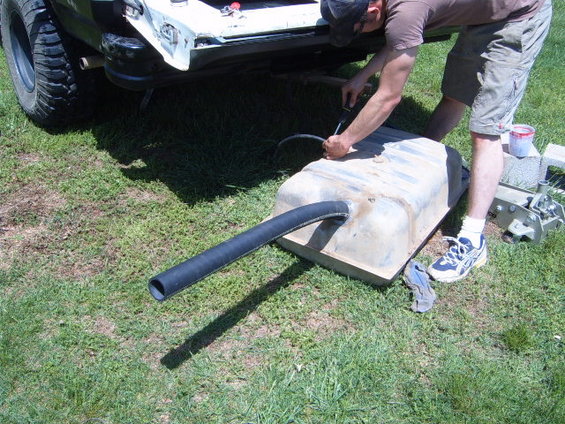 looks like someone was trying to syphon gas and broke the line of inside the tank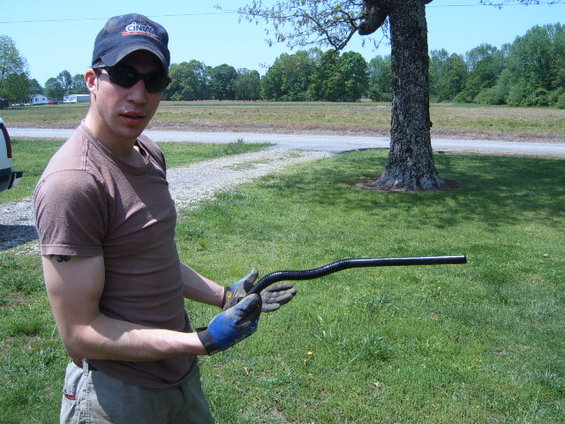 no wonder it would fill right
then we took the top off to go cruise around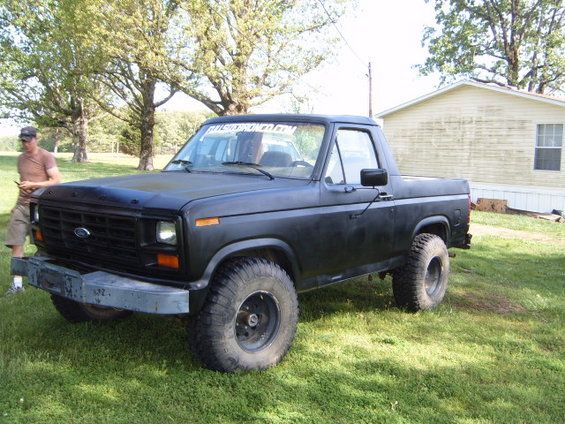 Saturday after we got done working on my truck we decided to go out and do some playing. Ended up finding to guys in a 4x2 explorer a bit stuck. (which they pissed us off cause the driver said i dont care, my dad bought me this truck...could 16-17 year old *******)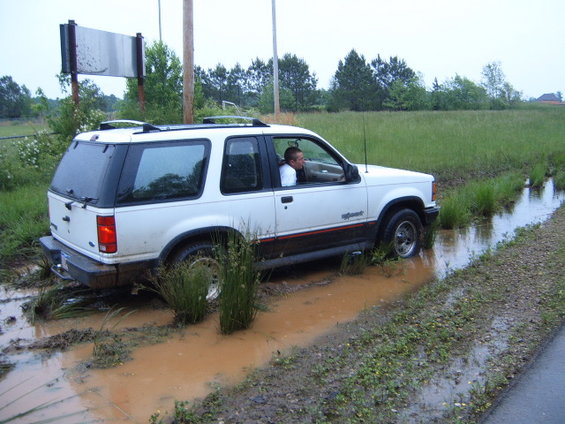 at the time we didnt have my strap..didnt think anything about it, luckily this is right across the street from RJs house, found a crappy rope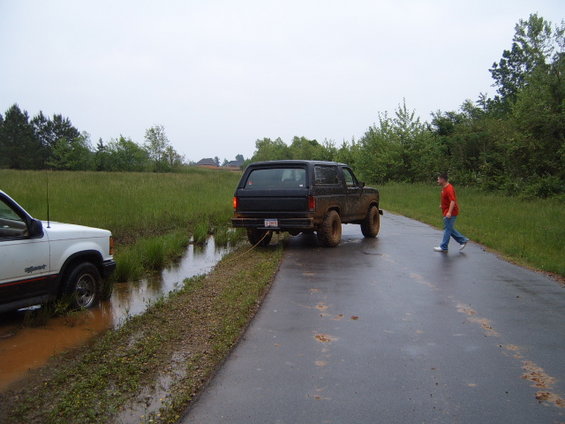 now it is time to play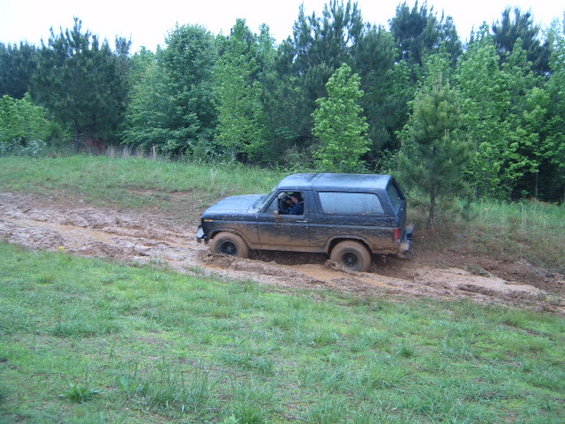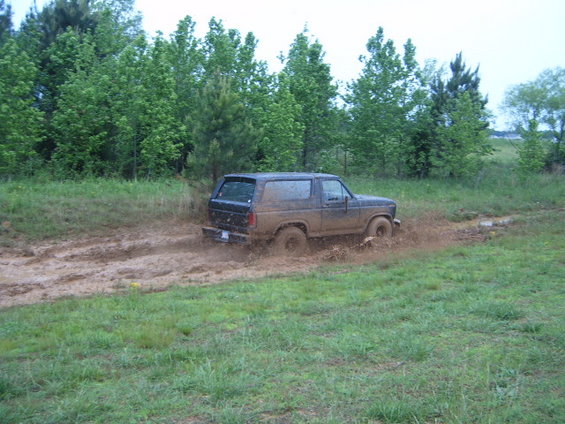 it took a dump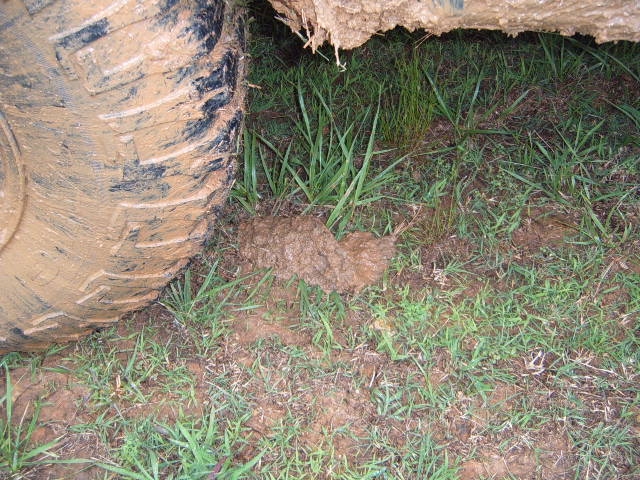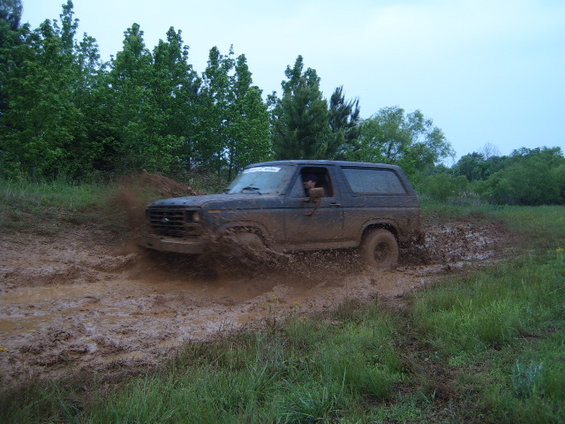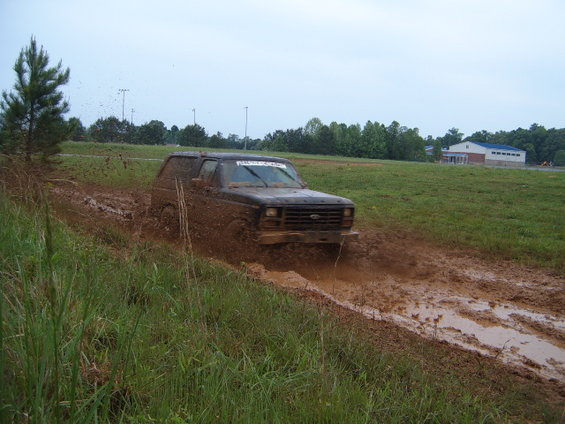 it was all fun and games until we decided to try to cross here...I had to climb out the pass window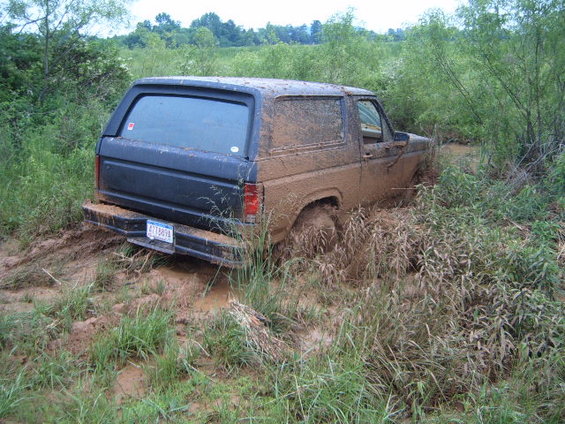 got high centered on the tcase..think if we had the lift on we would have been fine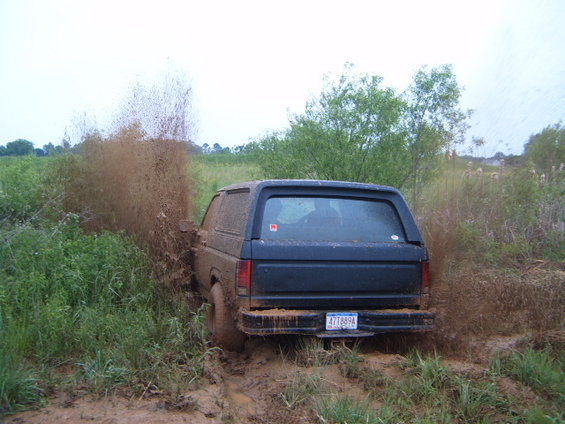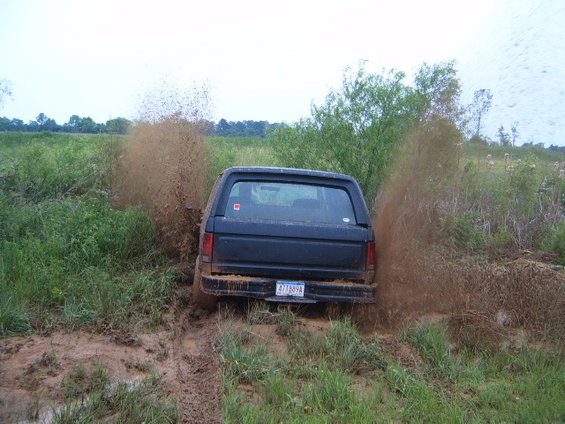 very soupy mud, trying to tie it off all we did was sink knee deep in it, almost lost my shoe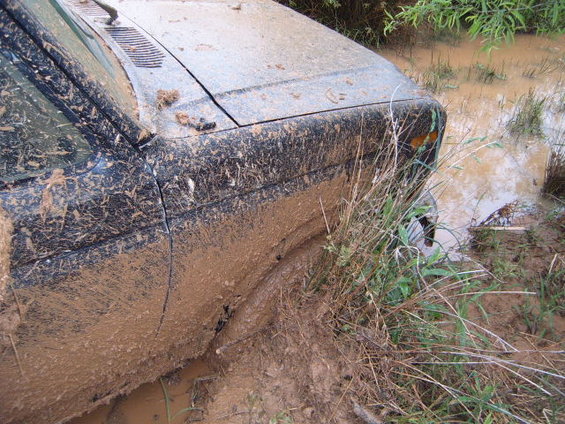 Luckily RJs mom's boyfriend has an 88 eddie bauer and he was right across the street. we were using a bigger rope this time while we waited for RJ to go to my house to get my strap from my bronco..swear that rope broke 4 times
finally got it out and had to leave the doors open for a few minutes to let it drain out of water and mud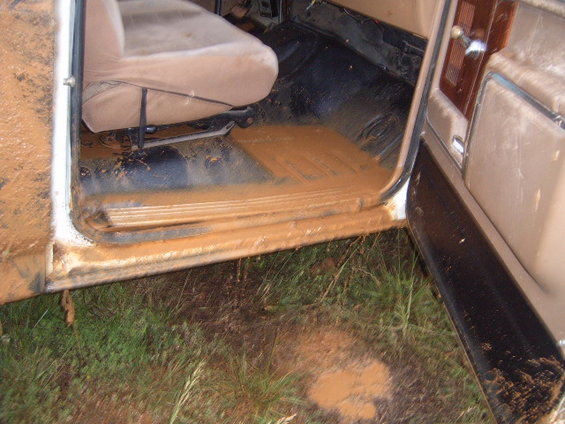 all the mud except where Chris is standing is real goopy, anywhere you stand you sink but there, its what we high centered on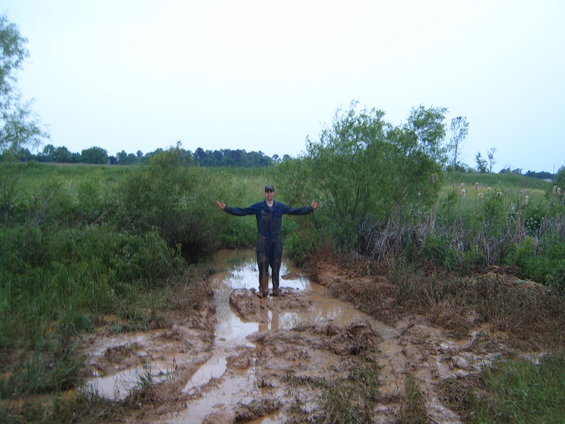 after wards we went to my "flex" spot to see what Chris' had to show, not bad for stock suspension on 33s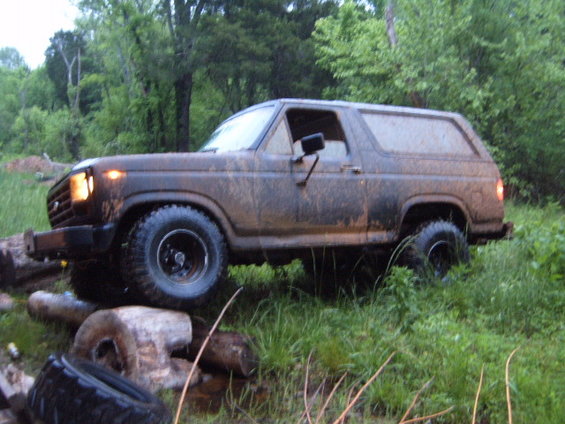 and a short vid of the pull that finally got us out
I say we had some fun this weekend
edit: links should be fixed for vids