Discussion Starter
·
#1
·
I am selling my Leece Neville alternator since I needed a little more amperage than it could put out. It has been a very trustworthy and dependable brand through my 20 years experience using them.
You will need to run at least 2 gauge power and ground to the alternator directly from the battery. You also have the option using the diode trio and allowing the alternator to be self excited (Starts charging automatically after it has been spinning for approx. 20 seconds OR you can remove the diode trio and run a switched ignition wire to the alternator to excite it. (This is a cool feature in case you need to stop the alternator from charging for diagnostics. You can run your switched ignition through a manual switch and then out to the alternator.
I have a custom bracket for Serpentine belt Fords to make this alternator fit and It is also available for sale separately. Otherwise you can modify your stock bracket or use two pieces of metal stock to hold the top "ear" in place. The bottom swivel bolt works with out bracket modification but the large body alternator will not quite fit to the top bolt (near the idler pulley)
It has a nice big external fan to prevent over heating. They are extremely well built. They had the emergency vehicle market and the Limo market cornered for years...
Anyway, It has new brushes & springs and your choice of pulleys: 1", 1 & 3/4" and 2.5"
This alternator is about $700 new. Rebuilt with core they are about $500.
I'm letting this one go for $400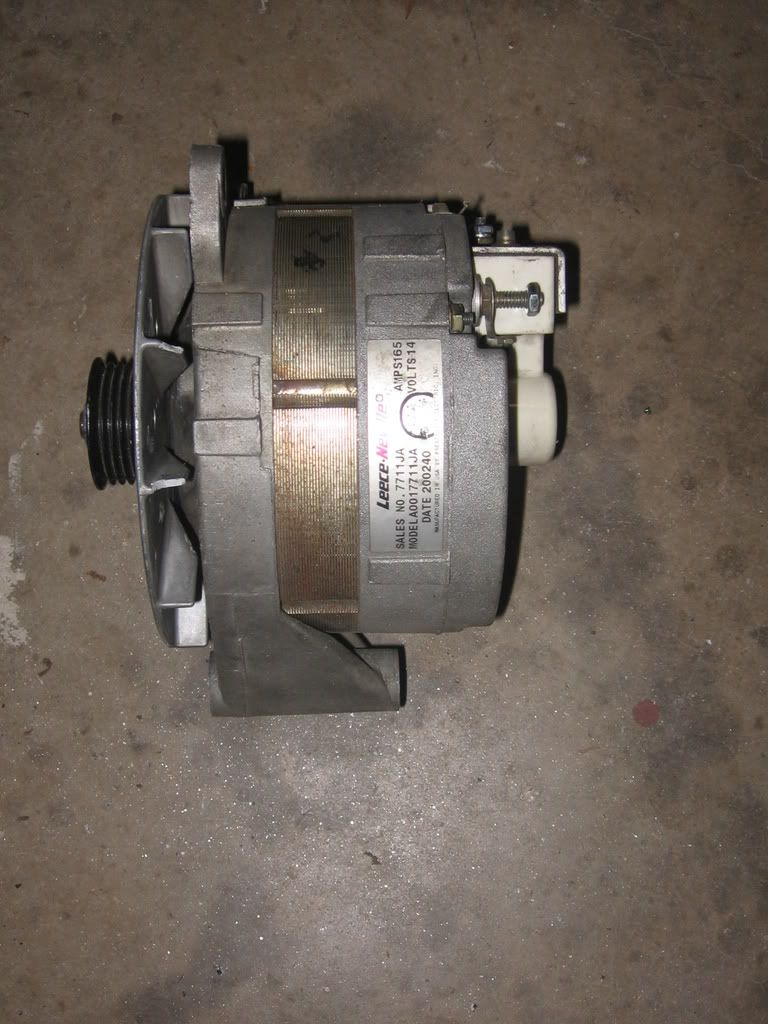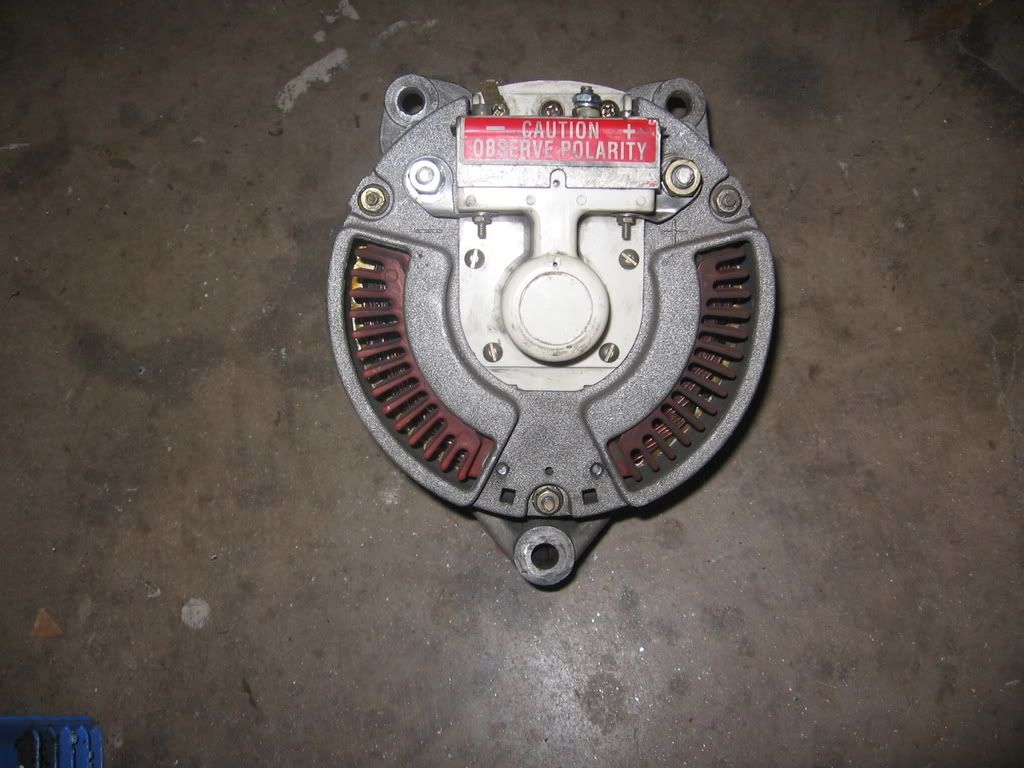 PM me if interested!