Discussion Starter
•
#1
•
ALL GONE
All, have been gone from the forum for a few years now, having sold the Bronco. I'm cleaning out the basement and have some left over parts that need to be gone quickly. See items below. Most came from local pick n pull yards for some projects I had in mind, but never used. All are in good shape, but some could use a good cleaning. All items are free - trying to give back to the forum members. Will ship smaller items, but larger items may be best for local pickup in ATL or possibly upstate SC.
I'll leave this post up for a bit, but anything not claimed needs to trashed.
Wheel caps (2) - I pulled these because after buying an aftermarket replacement I realized they just didn't compare to the original OEM stuff. These are solid, heavy, and were somewhat difficult to find.
Free - just pay shipping, flat rate box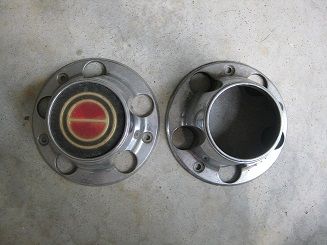 Tan ashtray
Free - just pay shipping, flat rate box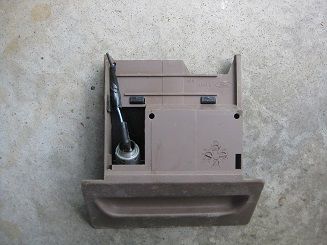 XL Grill (no chrome) - in great shape, no cracks
Free for local pickup, I will research shipping if anyone interested
Fluids Reservoir
Free pickup or pay shipping, not sure if there is a large flat rate box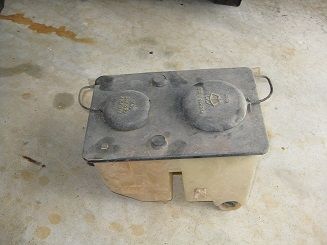 Seats from a Aerostar minivan - I used the driver seat for a while before getting the originals redone. Driver side is already attached to Bronco seat bracket. Passenger bracket included, but not attached. These are in great shape, no tears or stains, armrest work correctly. They recline, but do not fold forward - you could remove the center console to make a pass through to backseat. I listed these for sale years back, but no takers. I'm hard pressed to believe there isn't someone within driving distance that couldn't use these seats to replace their torn up originals.
Free pickup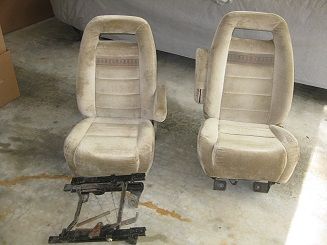 HID headlights - purchased from forum member TCM GLX in 2011 - These lights are very bright, but I never felt I could get them adjusted just right and didn't like the idea of potentially blinding other drivers so I removed them. All available hardware included.
GONE