Discussion Starter
•
#1
•
Tires!!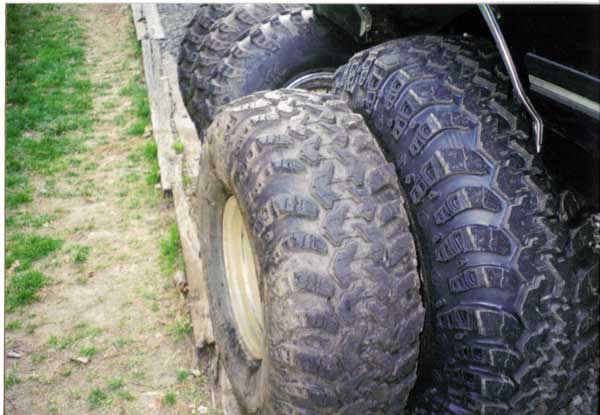 Notice the big outer lug on the 36s is about as big as the smallest lug on the 42s :shocked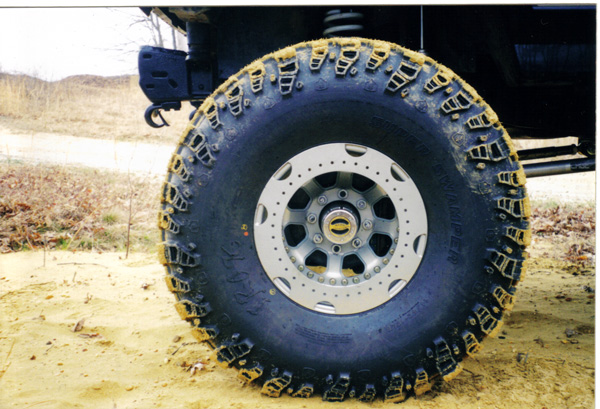 It @#$% towers over my p/u :shocked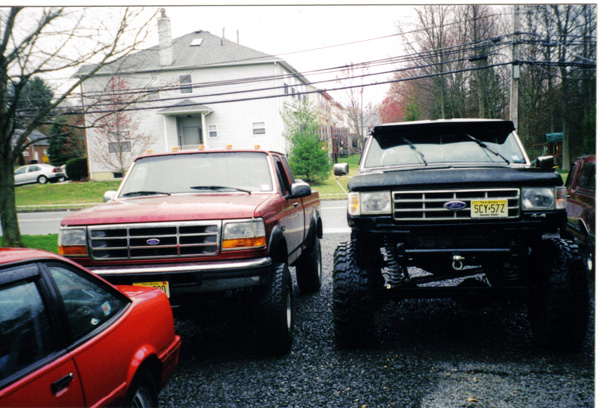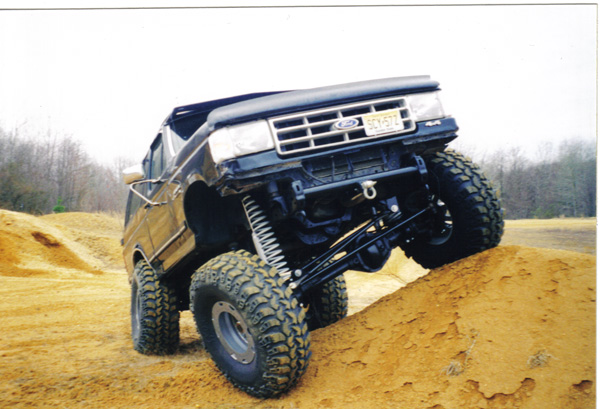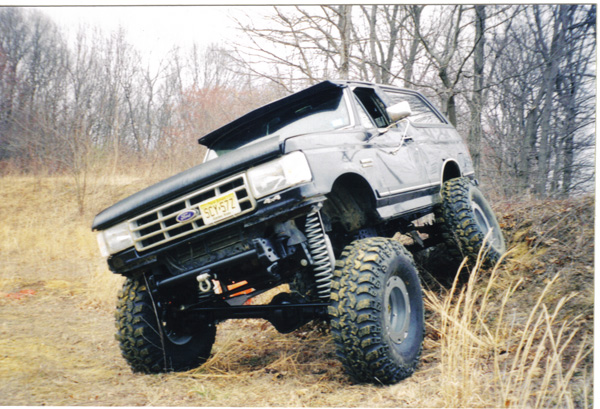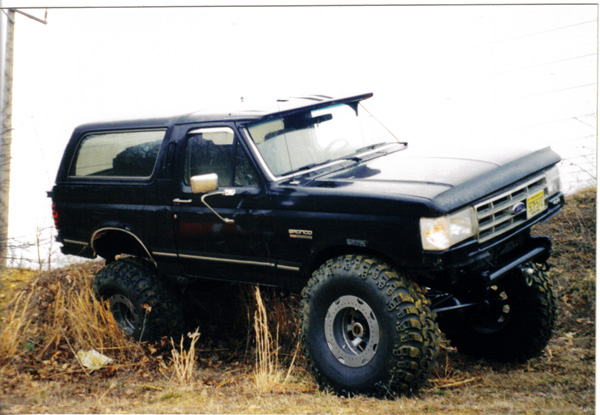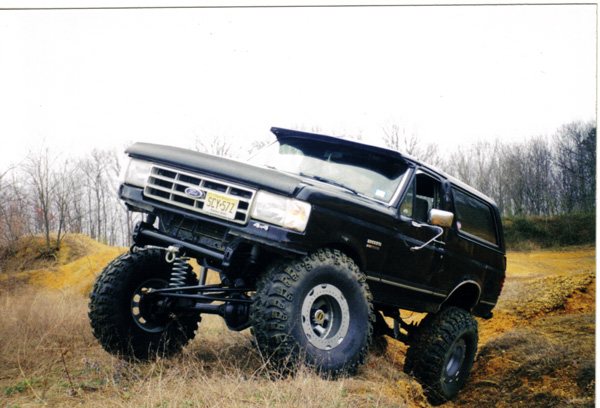 The tires dont really fit in the fender :histerica
I need to chop the back corner of the front fenders cuz the tires hit. Cool thing though is that even at full lock i have enough room to put a fist between the tires and the radius arms. I probably should have gotten 4 or 5" of backspacing instead of 3", although at the time i was still half-ton, and worried about potential massive tire rub when done. The truck is stable as hell, i actually couldnt find a hill steep enough to climb in 2wd (no front dshaft yet; waiting on a tcase yoke). I could only get so far and then the tires would just dig. And WOAH do they dig. Like, im talking worlds more traction than i had with the 36s. They dig like hell. With the 205 in low i can light em up in the sand and bury em a good 6-8" almost instantly. And the front end flexes pretty good. Actually, its so soft that it seems to do all the work, and the rear barely moves at all, which is the exact opposite it was with the TTB :histerica Im gonna need to figure out a way to lift the rear another 2" so i can ditch the AAL thats in there to hopefully get some more travel out of it.
full gallery of pics can be seen
here
.