Discussion Starter
·
#1
·
i don't see much (any) info on here about dash cams, so i thought i'd share.
i have an advantage of having a 96 EB with a head console and auto dimming mirror. so, not everyone will be able to do this exactly. however, there's an option to do this slightly differently and i'll discuss that at the end.
first, buy a dash cam.
second, convert the cigarette lighter charger into a hard wired power source
third, wire it in
first you open your cigarette lighter charger
solder off the spring and the ground wire
drill out the circuit board to accept the size wire you're using (i used 18 gauge)
solder the wires in place. note: i'd recommend directing the wire to face the outlet of the charger cover. that will help reduce stress on your solder.
then put the charger back together
i put a 1" cut of heat shrink to help hold the wires together and further reduce stress on the solder.
tape it closed
install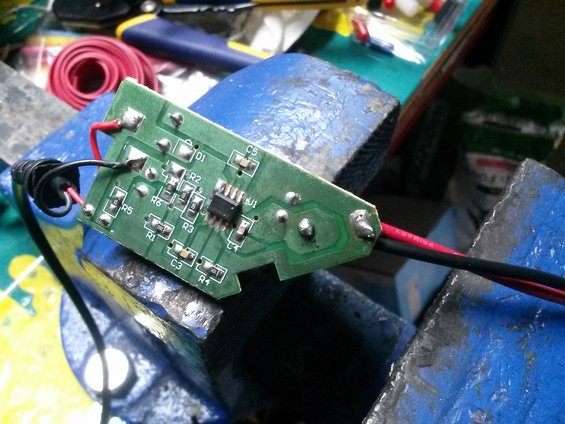 now you're ready to install.
in my truck, i removed the headliner trim over the window, and the A pillar covers.
then i took out the head console.
i popped a couple clips and dropped the wiring down where i could touch it.
i took my continuity tester and determined which wires in my auto dimming mirror was hot and ground.
i used t-tap connectors to tap those.
i added the 2nd piece of the t-tap connectors to my charger
after that, i tucked the charger into the head console in the headliner, with just a little charge wire hanging down.
now, you're pretty much done. just put back everything and you're good to go!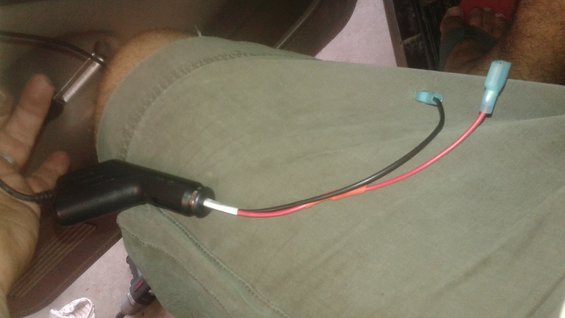 now, if you DON'T have an easy power source right above your rear view mirror. what you'll want to do is buy an add-a-circuit. connect the power wire to the add-a-circuit to a switched fuse in your fuse panel. take the ground wire and just connect it to a screw that's grounded.