Found out on the last 4x4 outing that my 3 bolt Autos didnt work. I went out and bought Warn Premiums and the conversion kit. To make a long story short, only one hub got done tonight, but the other will be done manana [tomorrow].
I have one question though:
The instructions on the Conversion kit said to REINSTALL the 3 rings and the small c clip [I cant describe it, heres the picture]:
Which leads to the removal of this: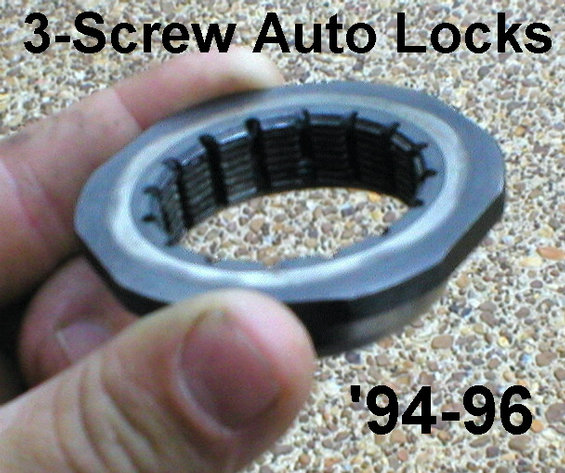 I installed the parts from the conversion kit and put in the new Warn Premium hub but it wouldnt fit all the way in. I talked to a couple of FSB members and they said that i wouldnt need those 3 rings. So I installed the hub without the 3 rings and it fit perfectly. Did a little test by unlocking the hub and spinning the tire- nothing moved, then I locked the hub and spun the tire- the front driveshaft rotated.
Just to double check with the rest of the FSB members;
Did/do I need to install the 3 rings or have i done the installation properly?
seems to me like everthing is correct, i just want to make sure.
Specs:
1996 Eddie Bauer
351W
Limited Slip in the 8.8
Stock with 3 Bolt autos.
This is the first time I've ever gotten into the front hubs, so everything was stock to start the swap.