Discussion Starter
•
#1
•
I've been in the process of replacing my ball joints, and in doing so I've broken one of the spindle nut spacer things. the othen was cracked in 2 places. i need help finding this spindle nut spacer thing. i went to the ford dealer here and they had 2 different ones in stock and nether of them where the right one. then they ordered the othen one and that one was close but not the right amount of splines. so if any could direct me in the right direction that would be appreciative. here a few pictures of what i have.
it is on a 89 full size bronco. 302, auto tran, i believe the front end is the spicier 44 (or whatever is stock) it has had powertrax lockers installed. I'm not sure if it had auto hubs stock or not. has manual hubs now tho. and i cant find a tag for the diff, I've looked all over the front end trying to find it. even looked in the glove box and center counsel.
here is both of um. the one in 3 pieces was the driver side and the othen is the passenger side
here a closer look at the cracked one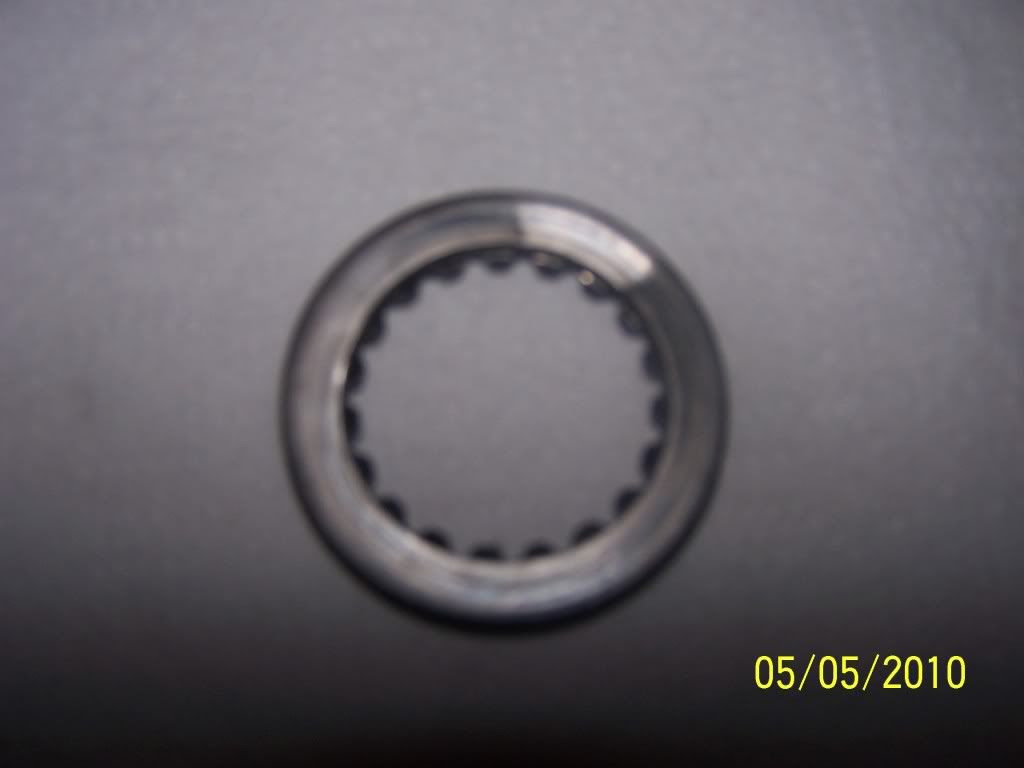 and the driver spindle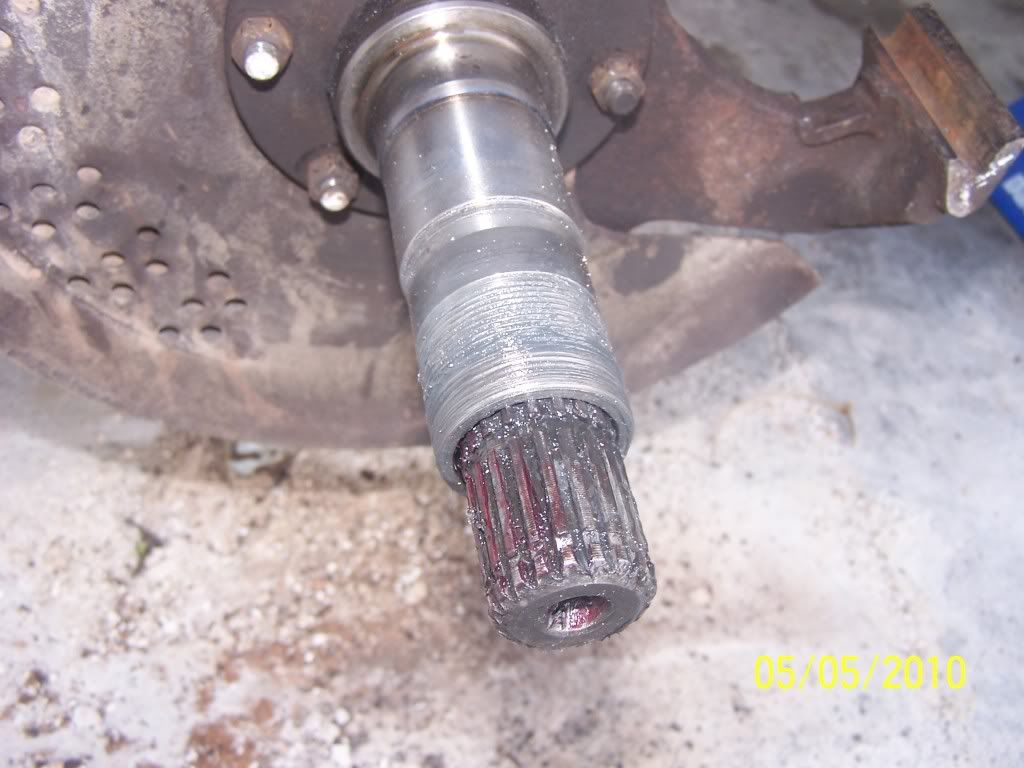 and the passenger spindle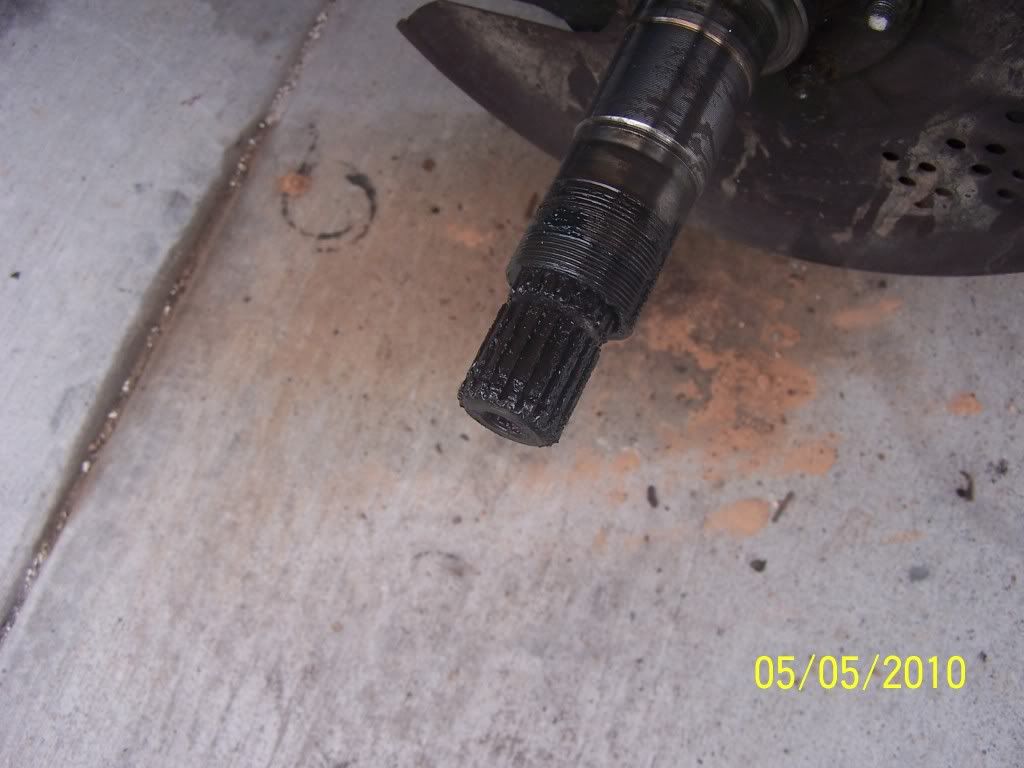 thank for the help on every thing so far.