Hi all,
I'm attempting to set up my first Ford 9" and am having some frustrations getting my gear pattern correct.
Here's where I'm at:
The 3rd member housing and pinion support are both new aftermarket nodular iron replacements from Dutchman Axles.
The pinion preload has been set to 17 in/lbs with a crush sleeve eliminator kit.
I'm installing a Detroit Eaton TrueTrac differential/carrier
I'm using brand new Motive Gears 4.11 gears.
I have checked the run-out on the ring gear and it's around 0.001"
I have tried to follow guides online about how to set gears but they either:
A: Contradict each other
B: Don't look anything like the patterns I'm getting
C: If they kinda/sorta do look like the patterns I'm getting, the corrections they suggest don't seem to fix it.
I know what a good pattern is supposed to look like, but I can't seem to accomplish it with the gears that are sitting in front of me. So, I started at my deepest shim. For those who've worked on an 8.8", on a Ford 9", decreasing shim size moves the pinion closer to the ring gear / deeper.
So, I started at a deep setting and moved back out. At each pinion depth setting, I set the backlash using a depth gauge to about 0.007" - 0.009", which is the spec given by Motive Gears.
Here's what I got:
0.018"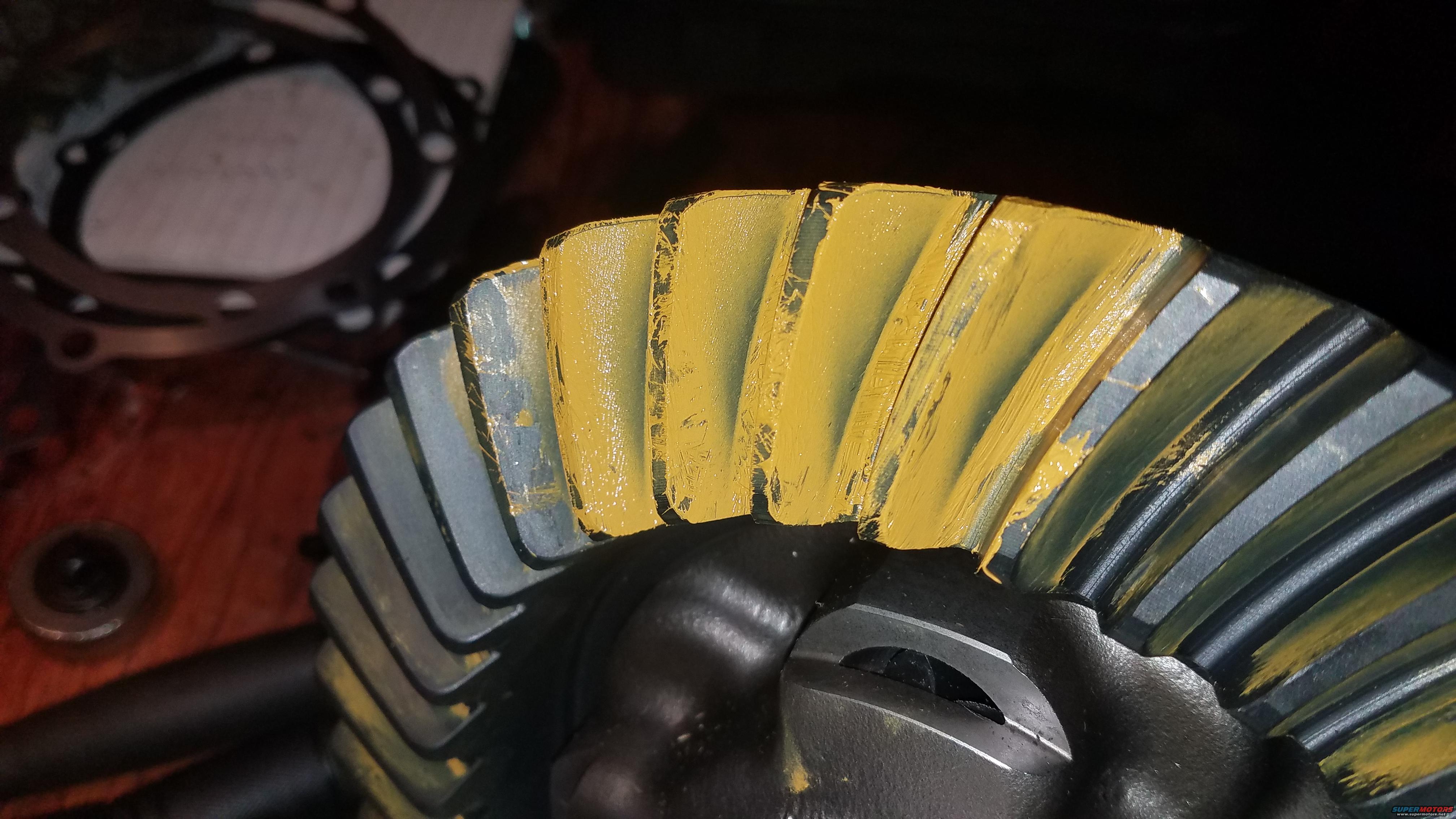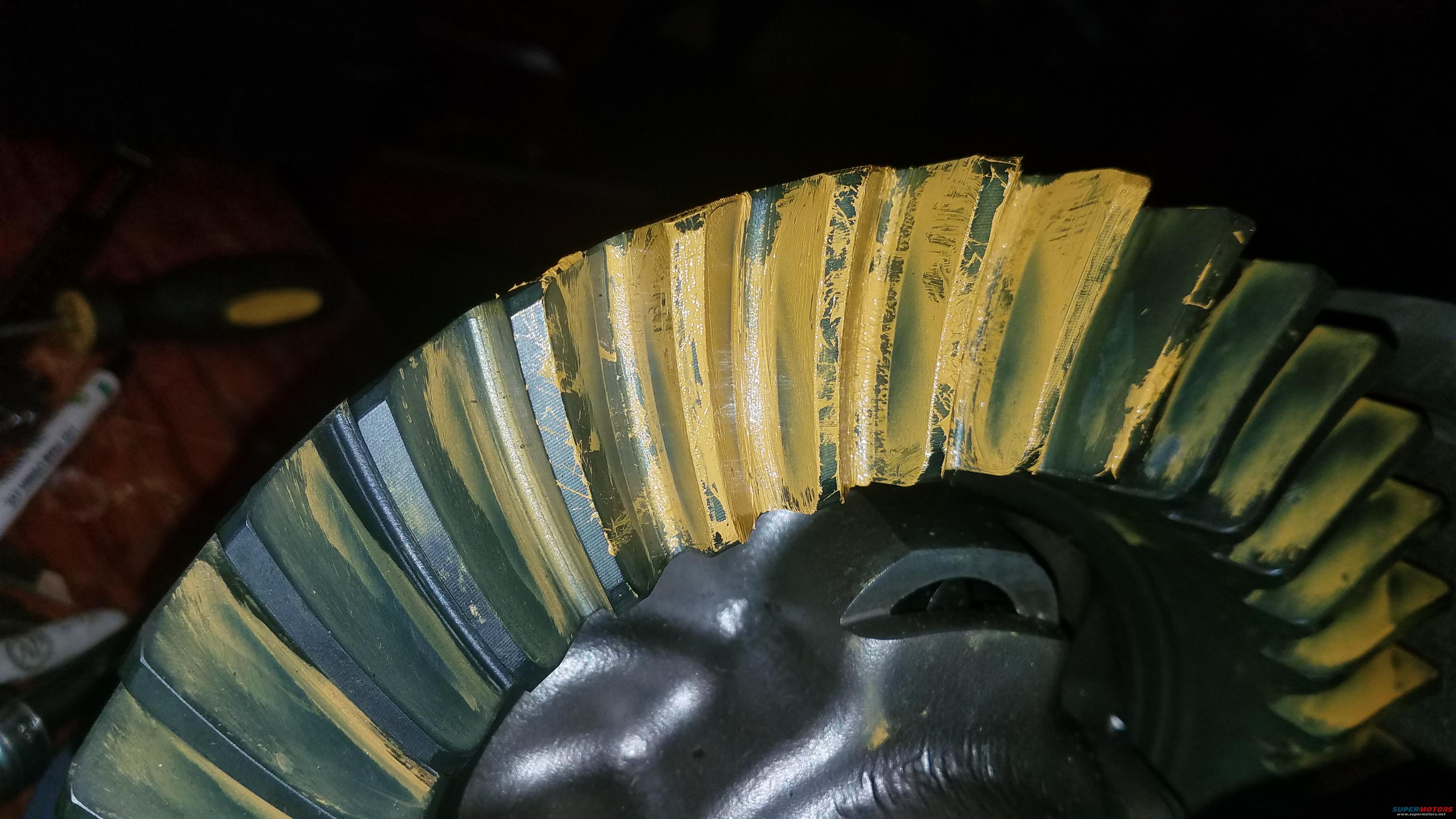 0.020"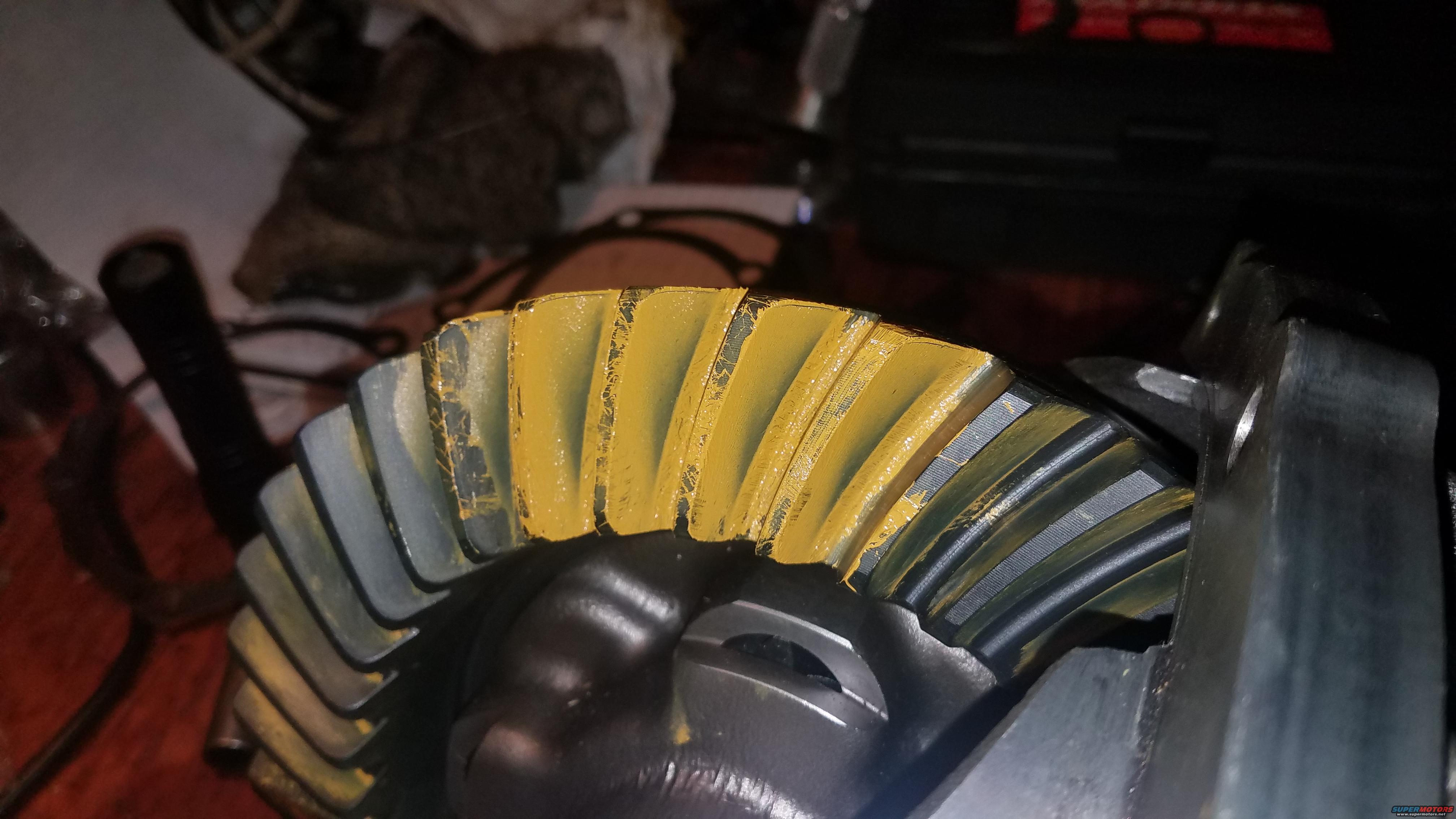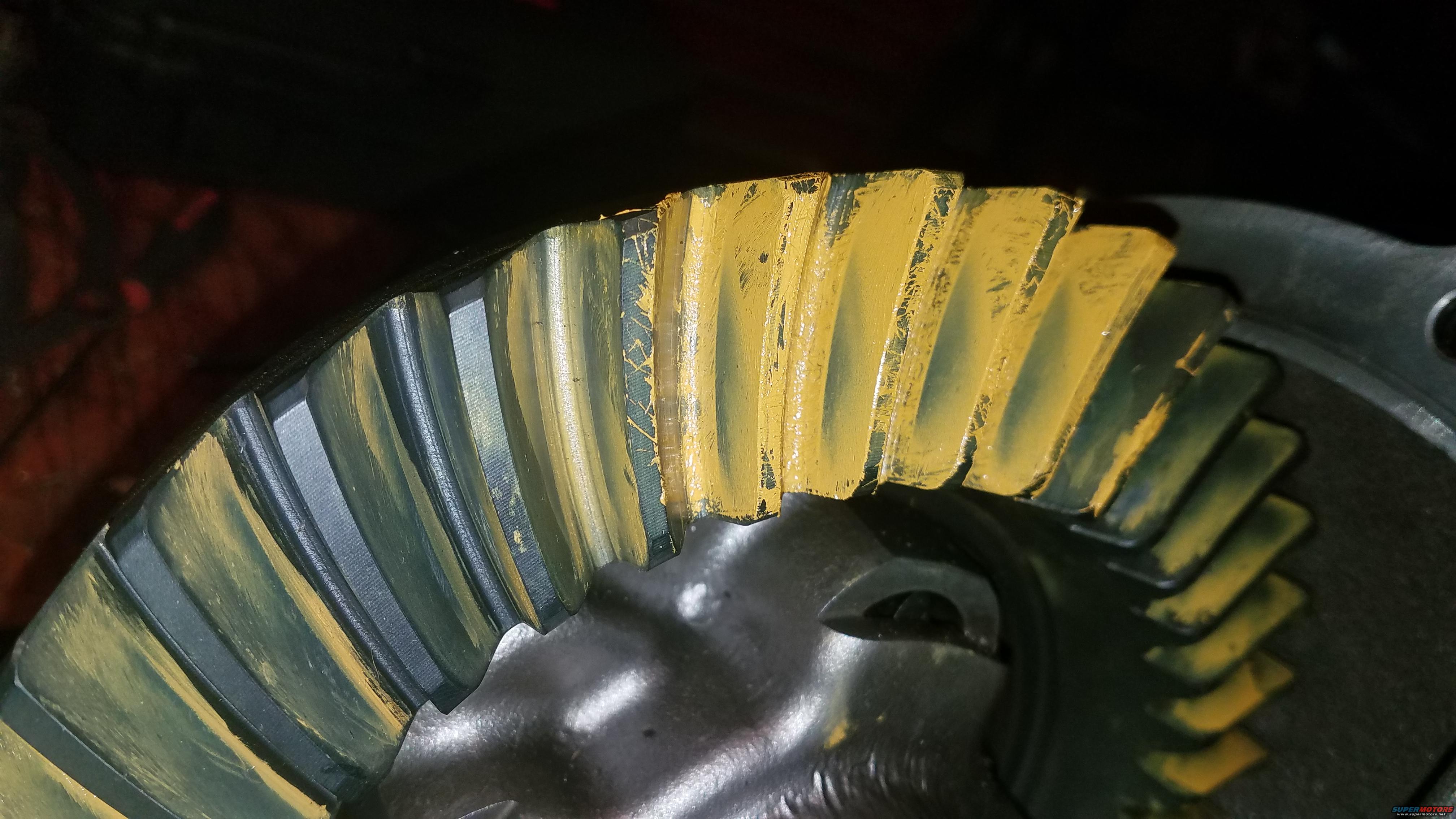 0.023"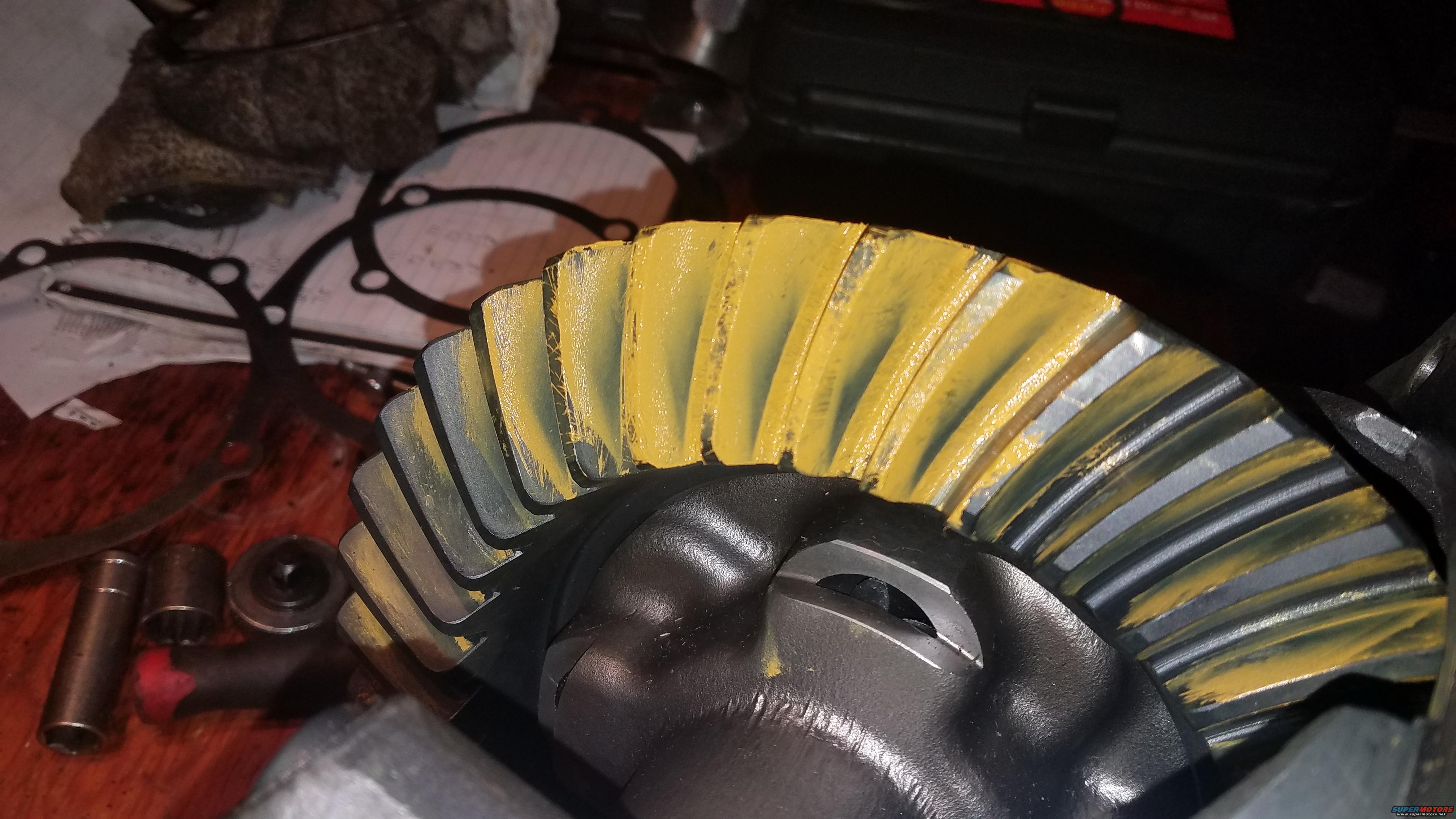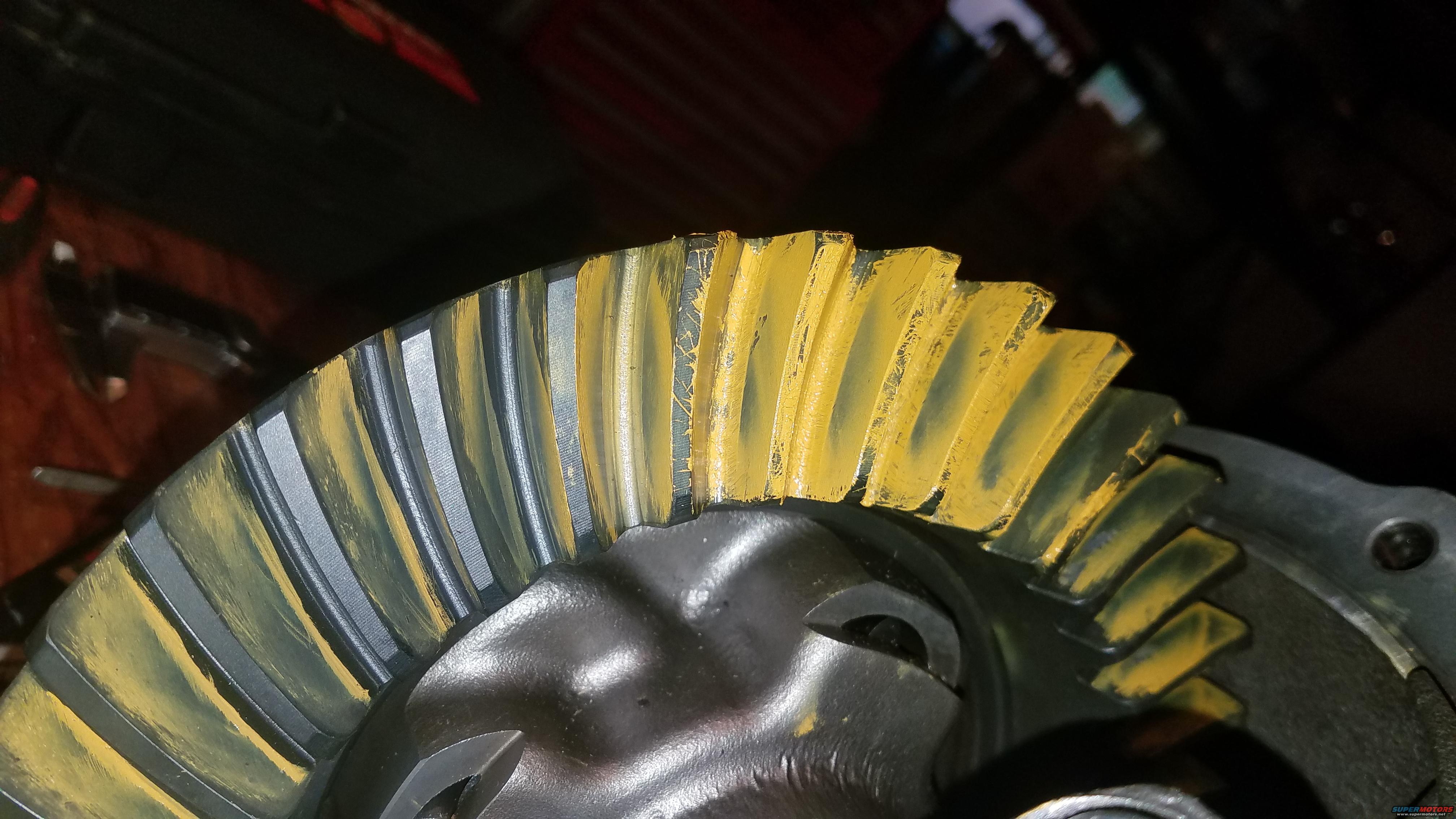 0.025"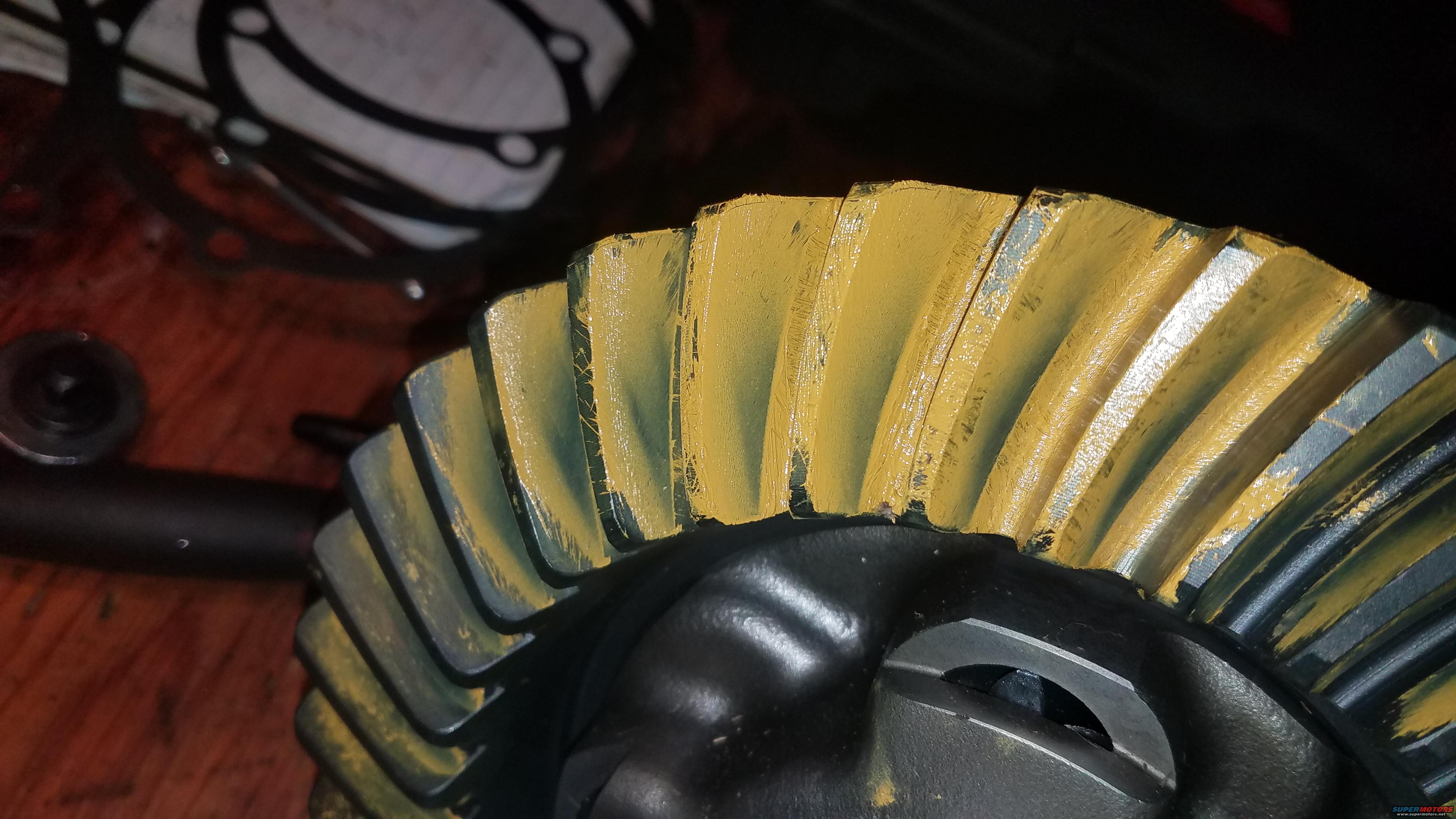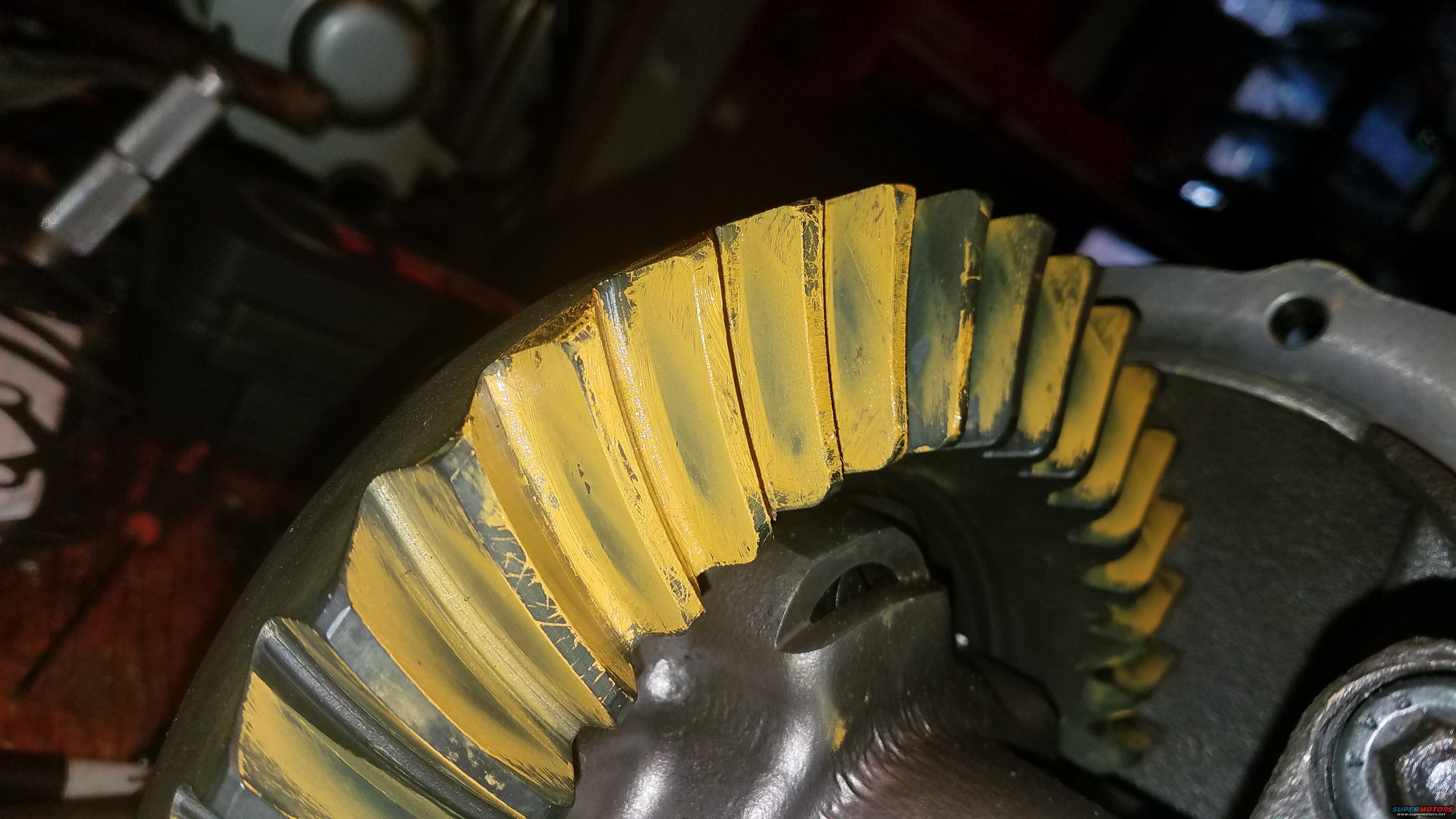 0.028"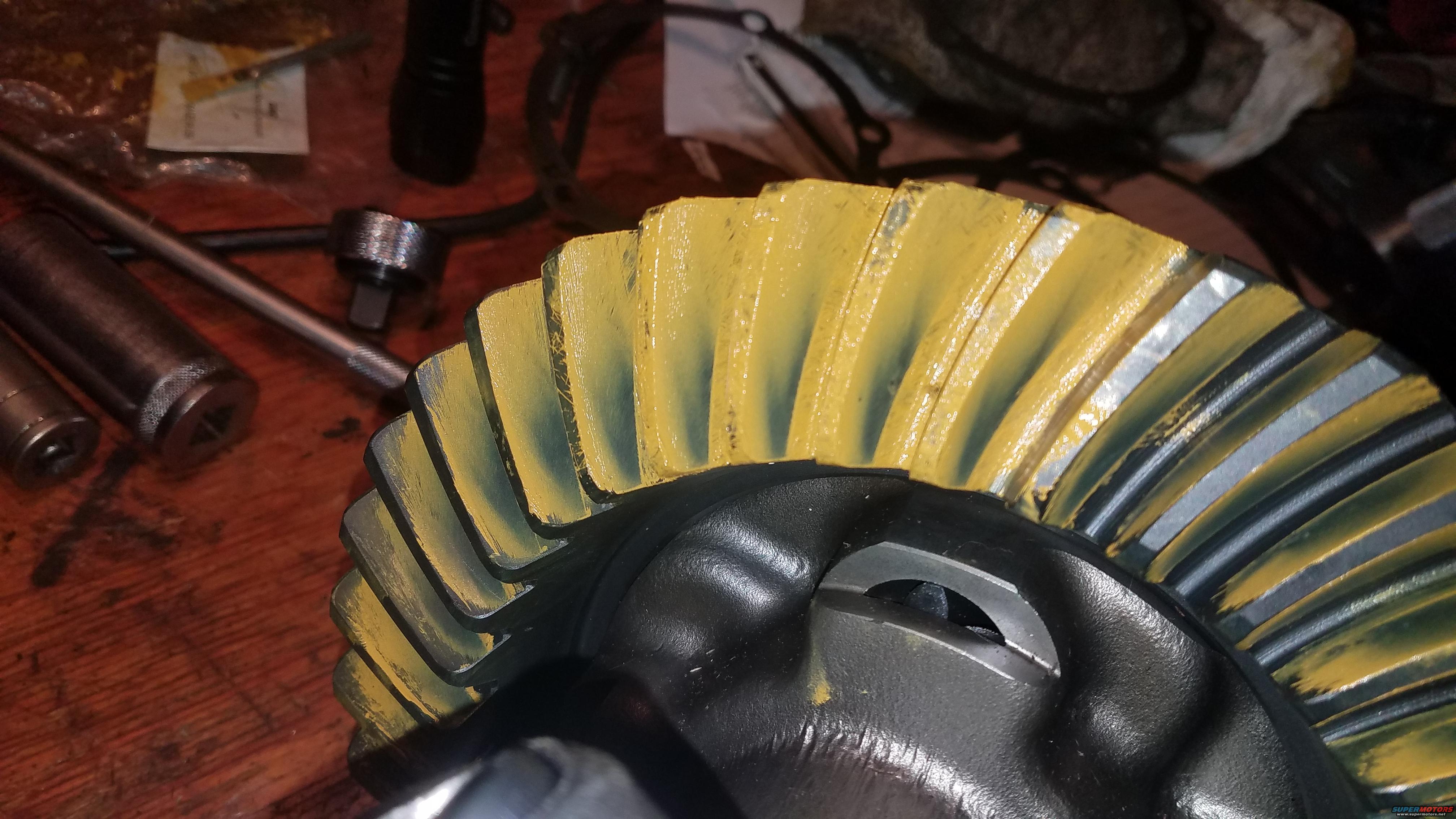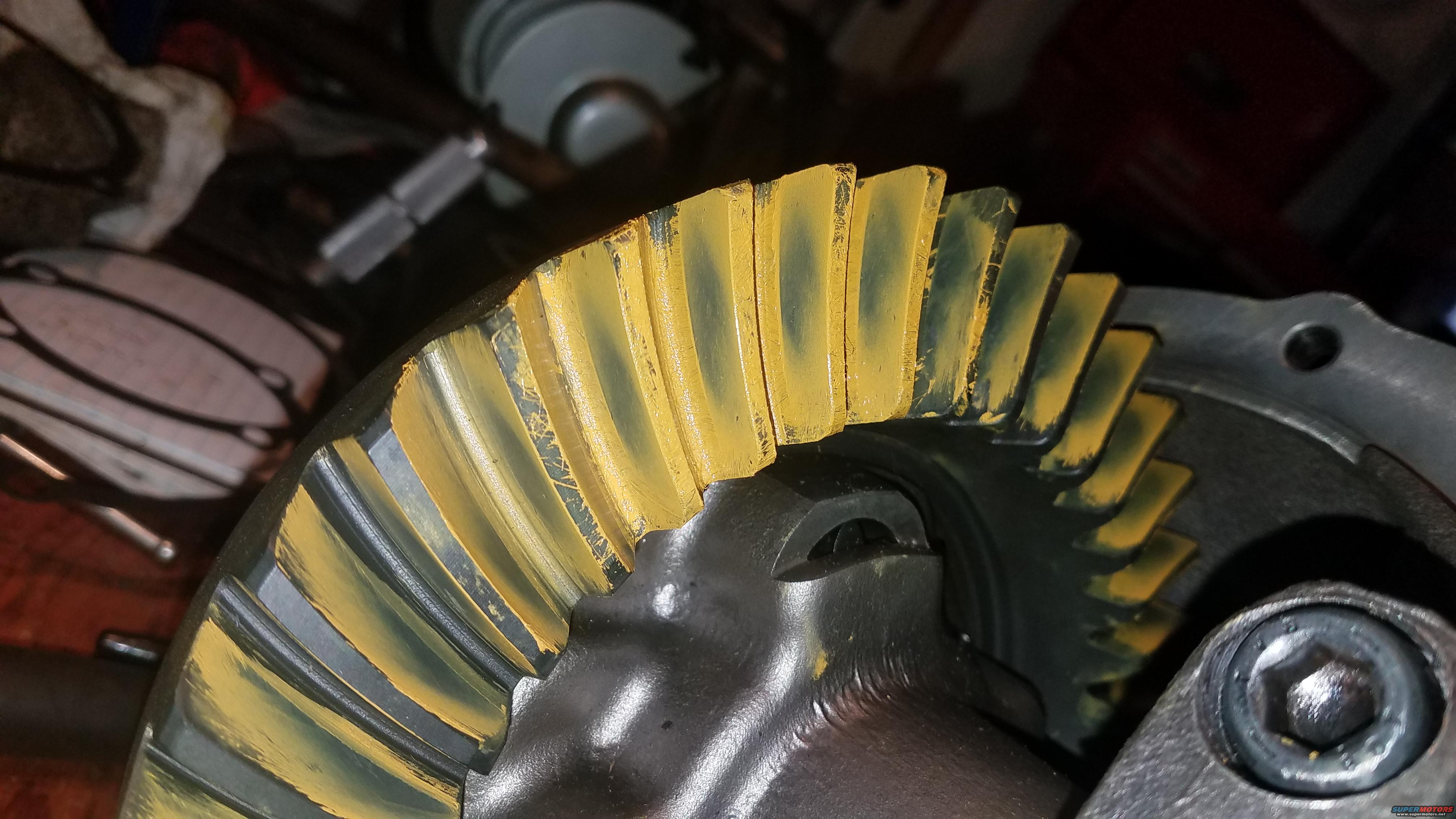 (10 pic limit)