Discussion Starter
·
#1
·
Was just wondering if anyone else collected Hotwheels Broncos? I've been picking some up here and there and am trying to get a complete set...
I'll post what I have so far.
1980 First Run Bronco 4x4 #1690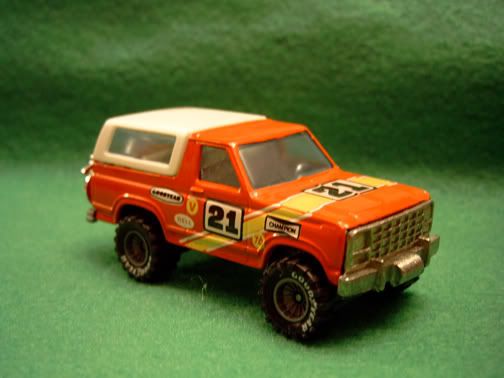 1982 Real Riders Bronco 4x4 (Goodyear Real Rubber Tires) #4355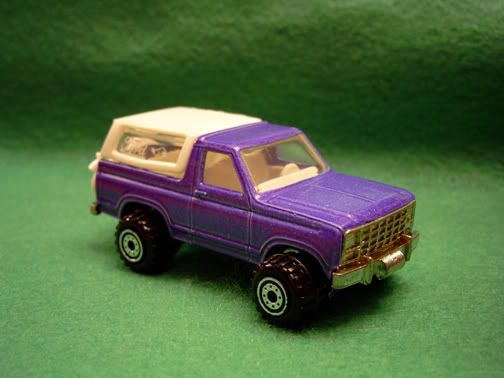 1994 Ford Gift Pack (Metalic Blue, CT Wheels) #12404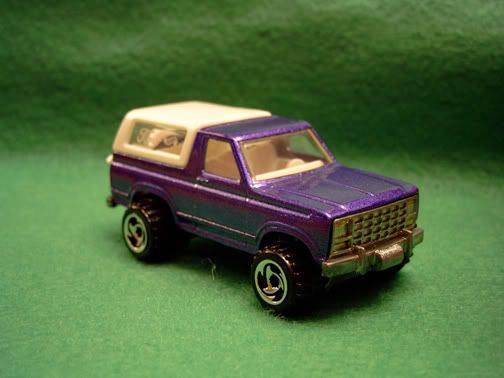 1997 Just Trucks World Gift Pack (Metallic Blue, Tornado Wheels) #16287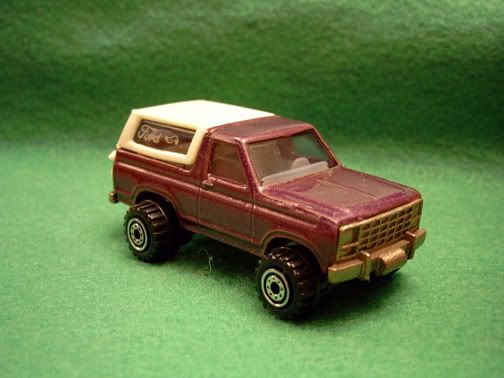 This one is a Mystery... (Metallic Purple, Gold Base, CT Wheels)
1997 Farm Country Gift Pack #17455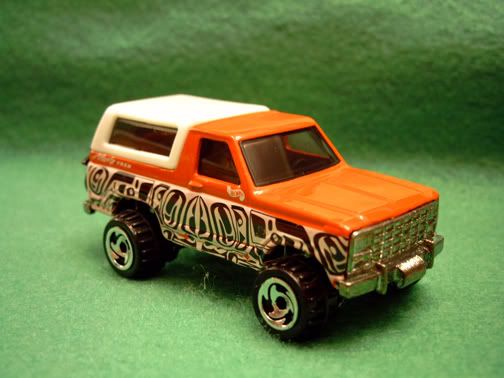 Ford Bronco Tribal Print #859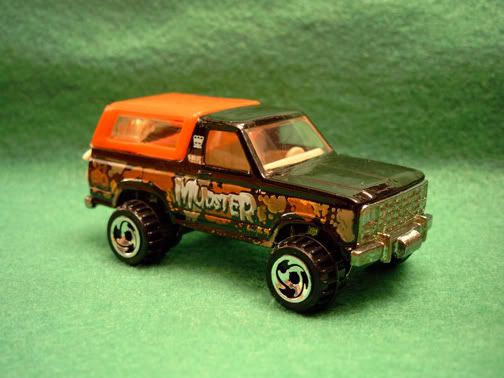 1999 Off Road 4x4 Gift Pack #21083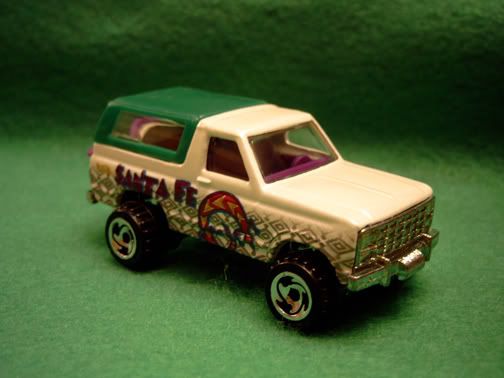 2000 Ford Bronco Santa Fe #198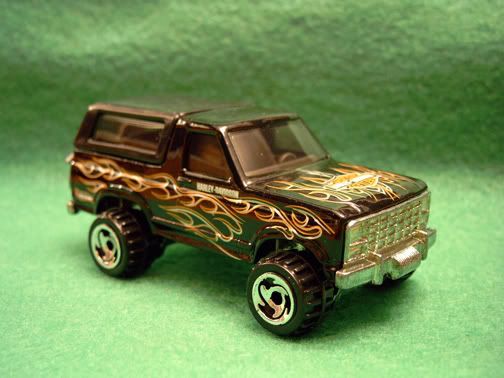 2001 Harley Davidson Gift Pack #50030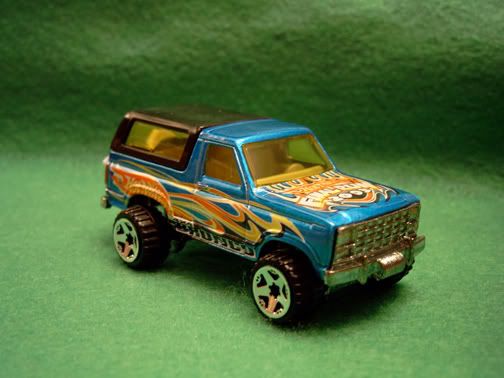 2003 Final Run #200
I have several more to get. Just wanted to see if anyone else out there was collecting these?