Discussion Starter
•
#1
•
Hello,
So here is the deal. I'm new to Broncos. I have always driven mustangs. However, my wife and I are moving to significantly colder climate (48" of snow this past march) so I can go to law school. I sold the mustang and bought a 1995 Bronco, 5.8L with an E40D. Since I need this truck to last me a good 3 years I immediately brought it home and tore it apart- changed the oil, spark plugs, new battery cables, anything that looked in bad shape has been repalced. My wife wanted me to pull/replace the carpet since it looked pretty bad so I did...and that's when the trouble started. After pulling the carpet I noticed the transmission access cover (what is the right term for this part?) was bent up on one side and was only being held on with 3 bolts. I removed that and discovered this...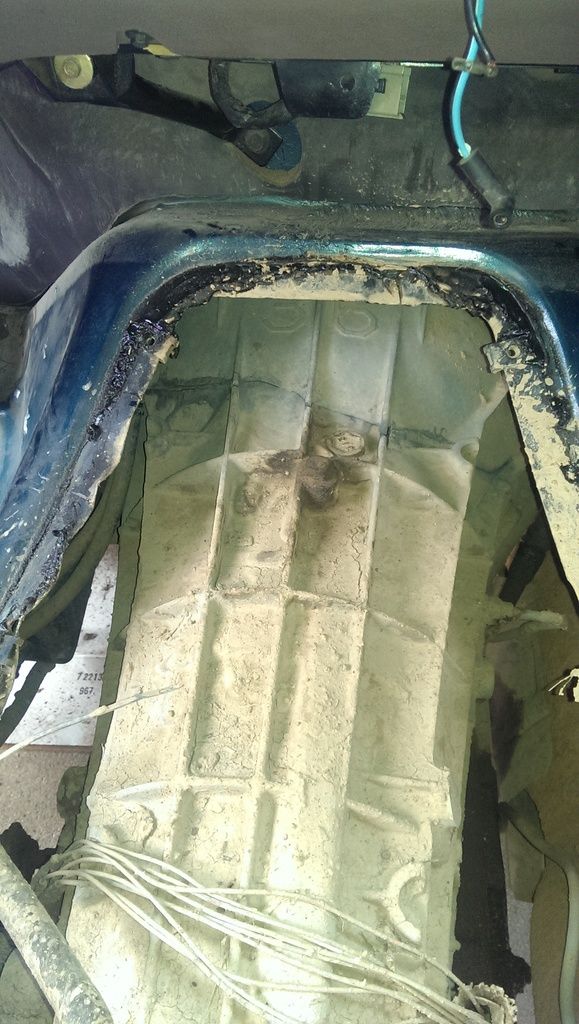 The crack runs across the top and half way down the driver's side of the bell housing. The transmission is not acting like it has any problems. I drove it about an hour and a half to get it home after buying it. So here's my question...how big a problem is having a crack in the bell housing? Law school has claimed most of the bank account and I really can't afford a new transmission, I had used most of extra from the sale of the mustang to fund preventative maintenance on other areas of the Bronco.
Thanks in advance for any and all assistance.