Discussion Starter
·
#1
·
OK, I'm still fairly new here and want to post this up to show how I fixed the whole "My A/C only wants to blow through my Defrosters or my A/C switches back and forth when I accelerate" problem. Mine wasn't extremely bad since I had been taping up the leaks as I found them. It was still a loosing battle. Repairing 1 leak usually caused another one shortly after. So now for the pics and story.
Here's one of the first ones. It was right at the connection point for the Control valve on the vent.
The exposed tubing becomes powdery and cracks over the years. I taped over alot of the cracks but it still wasn't good enough.
So I split the virgin taped conduit on my 92 Bronco and began pulling out the tubing. To my surprise, the tubing that inside the plastic tubing was like new. So I cut out the part that was bad back to a couple of inches beyond and used some 7/64" Gas/Vacuum tubing that I bought at my local parts store.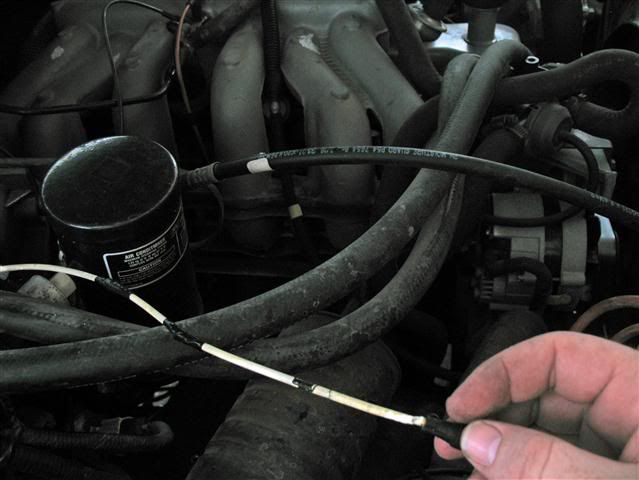 P.S. old model Schrade Old Timer. Real steel blades, cuts better than any razor cutter you can find if you know how to sharpen a knife, find one. You owe it to yourself.....
Anyway back to the story.
So I took my tubing and got some Heat Shrink wrap and went to work. Get shrink that will just fit over the ends and a shorter piece that is 1 size bigger.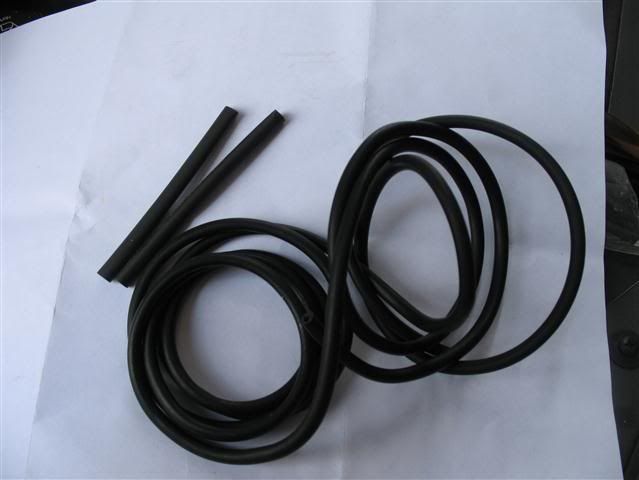 Take 1 end of the new 7/64" tubing and press fit it over the nipple of the Control Valve for the A/C Vent. It should fit very snug and not want to fall off. Take out the screws so you can get to it easier and really slip the tubing onto it.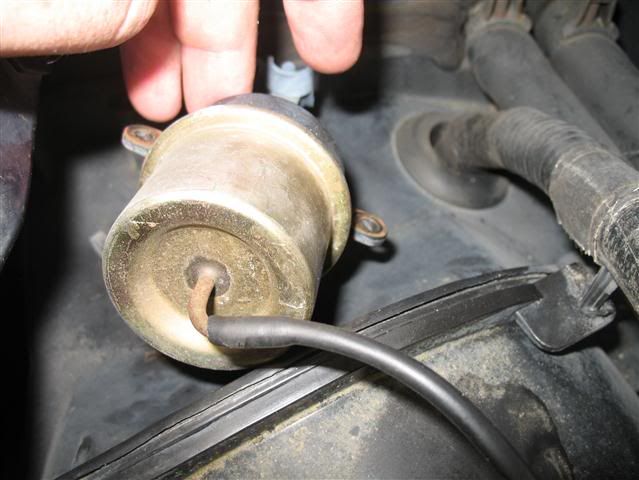 The reattach the unit........
Press fit the factory tubing into the new tubing. Press in as much as you can get. Here's about 1/4-1/2" in.
Now with the bigger of the Heat Shrink tubing, apply it over the connection and shrink it.
New Toy. "Honey I need this to do the job right the first time on your fathers old Bronco that he loved more than you and your Brother. It's only the right thing to do....."
Now take the other 2 even smaller heat shrinks and slide them over the original connection and shrink those over the first connection.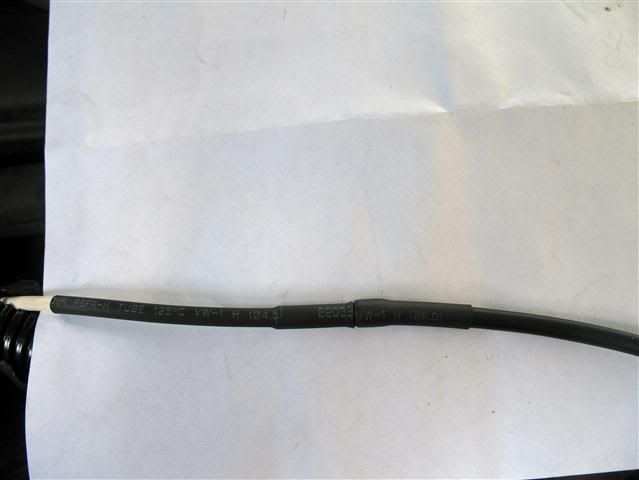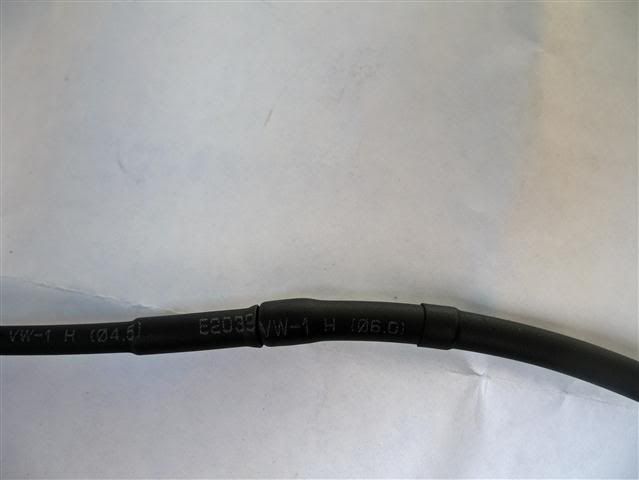 Resink the tubing back into the conduit and retape to seal it up. Use high temp tape for this as the cheap electrical tape won't hold up very well.
Hopefully, this will help some of the others who eventually have the same questions and need help with the repair. Pretty simple once you know what needs fixin.